Alice Langton's Sauces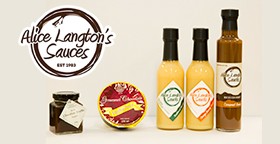 More Images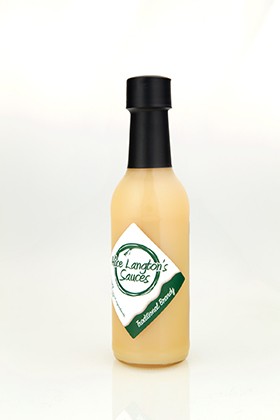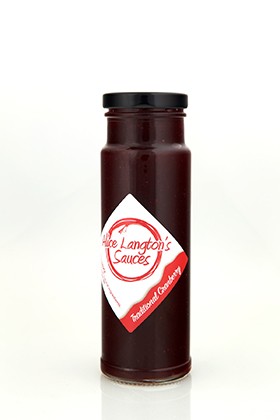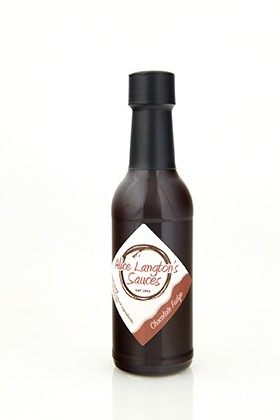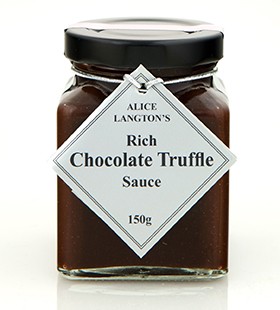 Alice Langton's Sauces
Christmas Sauces
At Christmas time, you want everything to be as tasty as possible and the less effort you have to put into it, the better. Alice Langton's Sauces make all your favourite foods pop with flavour and it's as simple as drizzling or pouring on the sauce of your choice.
Since 1983, the company has been known for its all-natural products and tantalising flavours. Made in the old-fashioned way and with a strong commitment to producing only top-quality sauces using the finest natural ingredients, it's no wonder Alice Langton's Sauces are on a huge number of festive lunch and dinner tables at Christmas time.
The range is sold in department stores across the country and through some of Australia's most exclusive stores.
Christmas Sauces
With flavours just like home-made, Alice Langton's Christmas sauces are the secret weapon in your festive pantry that will save you time and effort yet still bring out the best in your cooking.
Traditional Brandy Sauce – Treat your family to a very special brandy sauce to go with your Christmas puddings. Better buy two bottles because everybody loves it!
Traditional Cranberry Sauce – No self-respecting turkey would be without this cranberry sauce on Christmas Day! It's even fabulous spread on leftover turkey sandwiches.
Fruit Sauces
Explore Alice Langton's fruit sauces with savoury and sweet dishes. They can even be served at breakfast time, right after the presents have been opened, with pancakes, crepes and waffles. Drizzle over ice cream or Christmas pavlova, add a little spoonful to champagne flutes or sparkling wine, dress fresh mango cheeks and serve with afternoon scones. For savoury dishes, blend with olive oil to create sublime fruity marinades or glaze your Chrissy ham with your favourite sauce. Stir through a salad dressing before tossing through the vegetables. Each sauce has its own distinct flavour profile and will work with particular meats.
Apricot Sauce – Glaze your Christmas ham with this sweet concoction.
Berry Delight Sauce – Ruby colour and intense berry flavour; perfect for pavlova.
Blackberry Sauce – The Chrissy barbecue was never this good! Serve with snags on bread rolls.
Blueberry Sauce – Drizzled over an ice cream cake, this will 'make' dessert.
Mango Sauce – Perfect for pavs, to liven up a cocktail or add to cream cheese for a fruity dip!
Raspberry Sauce – Another lovely ham glaze, or wonderful with duck, turkey or chicken.
Strawberry Sauce – Glaze a fruit flan or drop into sparkling wine.
Chocolate Sauces
Aside from the Christmas range and fruit sauces, there are also chocolate sauces that will go beautifully with your festive desserts. Choose from: Chocolate Chilli, Chocolate Caribbean, Chocolate Cointreau, Chocolate Fudge, Chocolate Ginger, Chocolate Grand Orange, Chocolate Hazelnut, Chocolate Irish Cream, Chocolate Mint, Chocolate Rum, Chocolate Strawberry and Chocolate Black Forest.
Retailers
Stock Alice Langton's Sauces in your delicatessen, fine food outlet, gift store, greengrocer, butcher shop or supermarket. They'll add a Christmassy touch to any festive table and will inspire customers as to what to put on their menu. Suggest the sauces as take-along gifts, Kris Kringle presents and teacher gifts, or package them with complementary homewares or meats, puddings and other foods for hamper purchases.
Foodservice
One of the great things about Alice Langton's Sauces is that they don't taste 'manufactured'. Made with only natural ingredients, they taste just like home-made and have a luscious texture that leaves no 'artificial' after-taste. Serve them with Christmas puddings, roast meats, desserts, fresh fruits and as dips. Add them to marinades and mix things up a little by trying the fruit sauces with savoury dishes as well as sweet ones.
For more information or to place an order, contact Alice Langton's Sauces today.