Alice Langton's Sauces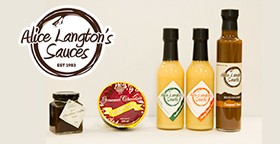 More Images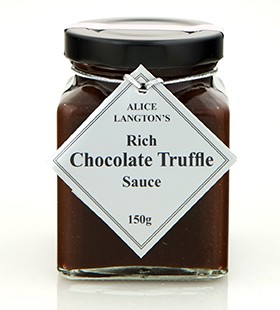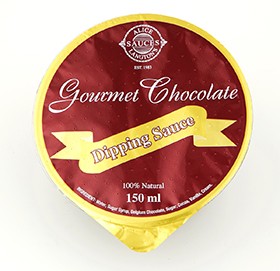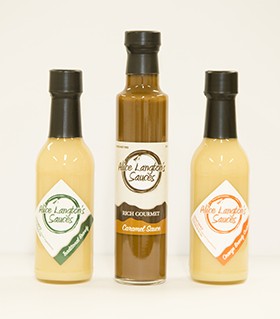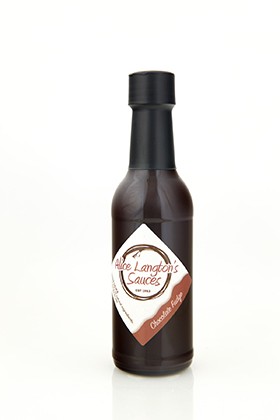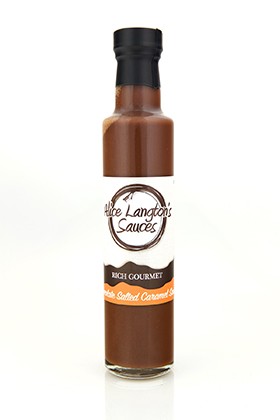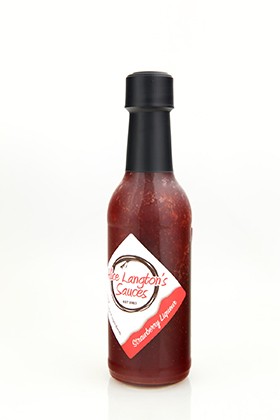 Alice Langton's Sauces
Founded in 1983, Alice Langton's Sauces have been loved by fans for decades for their all-natural goodness and wide range of flavours. The company has a strong commitment to producing only the finest quality products using only the best natural ingredients.
Today, the products are found in some of Australia's most exclusive gourmet food outlets and department stores. Alice Langton's Chocolate Liqueur Sauces are so well-loved that many have tried to copy this flagship product. No one has been able to reproduce the smooth, richness of the sauces.
Made in the old-fashioned way as they always have been, Alice Langton's Sauces are every bit as good today as they were over thirty years ago.
Retailers and foodservice businesses looking for quality wholesale fruit sauces and chocolate sauces should look to Alice Langton's Sauces for variety, consistency and outstanding flavour. The sauces are popular as gifts and are incorporated into gift hampers as well.
Chocolate Sauces
Pour over ice cream, mousses, pancakes, cheesecakes, cakes, crepes, puddings and more. You can even dip strawberries into them for an ultra-simple dessert idea. Alice Langton's scrumptious real chocolate sauces are free from preservatives, thickeners, imitation flavours, artificial colours and chemicals.
Chocolate Chilli Sauce – An intriguing little kick with the addition of chilli for warmth.
Chocolate Caribbean Sauce – The exotic flavour of coconut in smooth, dark chocolate.
Chocolate Cointreau Sauce – An old favourite, reminiscent of Jaffas.
Chocolate Fudge Sauce – Loved by all, it's a traditional, mouth-watering fudge sauce.
Chocolate Ginger Sauce – Enjoy the pleasing twang of ginger paired with chocolate.
Chocolate Grand Orange Sauce – Deep, luscious and orange-y.
Chocolate Hazelnut Sauce – Nothing beats the pairing of chocolate and hazelnut!
Chocolate Irish Cream Sauce – Very more-ish, it'll make you want to lick the bowl.
Chocolate Mint Sauce – After dinner or any time you like, a lovely, fresh twist.
Chocolate Rum Sauce – Very grown-up and decadent.
Chocolate Strawberry Sauce – If a flavour can be 'pretty', then this is it.
Chocolate Black Forest Sauce – Juicy cherry flavour with chocolate tastes just like the cake.
Gourmet Sauces
Hugely decadent and made with quality ingredients, Alice Langton's Gourmet Sauces make desserts easy. A little goes a long way but you can use as much as you desire!
Mocha Sauce – Classic pairing of chocolate and coffee to delight coffee lovers.
Triple Chocolate Sauce – Experience the extra chocolate kick of this exquisite dark chocolate sauce.
Chocolate Salted Caramel Sauce – Brace your tastebuds; this one is highly addictive.
Traditional Brandy Sauce – Christmas puddings deserve a top quality brandy sauce and Alice Langton has just the right bottle of lusciousness for you.
Traditional Cranberry Sauce – Deeply coloured and deeply flavoured, it's the only cranberry sauce you'll want to serve with your turkey and other Christmas dishes.
Dipping Sauce
Packed in 150ml tubs, Alice Langton's Dipping Sauce can be thrown in to a picnic hamper or esky to be brought out at a barbecue. Or, put it in a pretty glass dish and serve alongside cold grapes, strawberries and sliced banana.
Fudge Dipping Sauce – Rich, intense and wonderfully smooth.
Fruit Sauces
Made with all-natural ingredients, Alice Langton's Fruit Sauces can be used in multiple ways. Get creative and try them with fresh fruits, waffles, pancakes, ice cream, crepes, pikelets, sorbet, custard and mixed berries. You can even add a little to a glass of champagne, sparkling cider or white wine. When cooking, blend some with olive oil for beautiful, fruity marinades or glazes.
Apricot Sauce – Stir a little through a chicken casserole for an easy 'Apricot Chicken'.
Berry Delight Sauce – Loads of berry flavours, ideal for pancakes, crepes and pikelets.
Blackberry Sauce – Pairs well with game meats, cheeses and sausages.
Blueberry Sauce – Drizzle over homemade ice cream for a brilliant finishing touch.
Mango Sauce – The taste of the tropics in a bottle, it's irresistible!
Raspberry Sauce – Aside from desserts, try this one with duck or kangaroo.
Strawberry Sauce – Serve with scones and cream, glaze a fruit flan or stir through warm custard.
Valentino's Range
Alice Langton's Valentino's Range is designed to bring more fun – and flavour – to special times with your loved one. Made with all-natural ingredients, they are safe to enjoy in a variety of ways.
Fudge Body Paint – Made with dark Belgian chocolate, it's a delectable, smooth sauce and comes with its own brush. Available in Fudge, Strawberry, Cherry Delight, Wildberry, Kahlua, Irish Cream, Cointreau and Rum.
Chocolate Kissing Cream – For those tender, intimate moments, coat lips with a generous amount of Chocolate Kissing Cream and enjoy! Made with Belgian dark chocolate.
Retailers
Alice Langton's Sauces are top quality products at reasonable prices. Available in classic and contemporary flavours, they are popular with home cooks, gift shoppers and chocoholics. Create displays that encourage customers to pick up a bottle and take it home. The all-natural flavours are superior to other sauces that taste 'manufactured' and 'cheap'. Your customers will instantly taste the difference and will be back for more.
Foodservice
Don't compromise on flavour when you use chocolate and fruit sauces. Alice Langton's sauces are made with only natural ingredients, just like you would make them in your commercial kitchen. Use them in your desserts, baking, High Tea goodies and try the fruit sauces with savoury dishes such as roasts, barbecue marinades, salad dressings and curries.
For more information or to place an order, contact Alice Langton's Sauces today.
---
More information about Alice Langton's Sauces
Interview - Gavin George - Alice Langton's Sauces
Over decades of stirring sauce pots, one thing above all is certain … tried and true methods remain the best. Gavin George, Director of Alice Langton's Sauces tells us that they wouldn't dream of changing recipes, ingredients or methods. That's the main secret behind the company's enduring success. Click here