Amore Fine Foods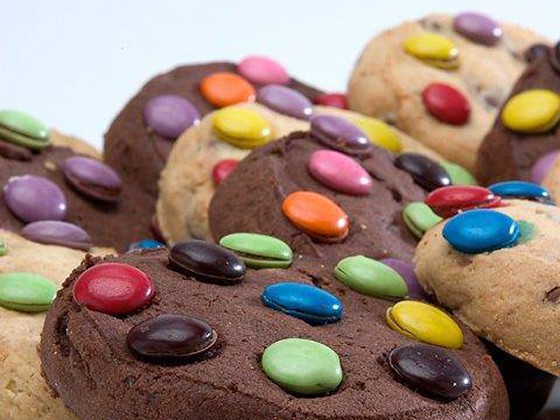 More Images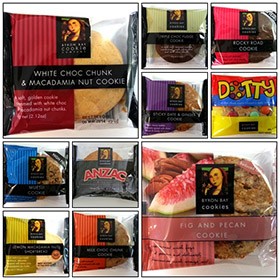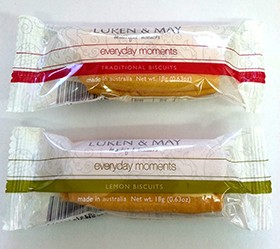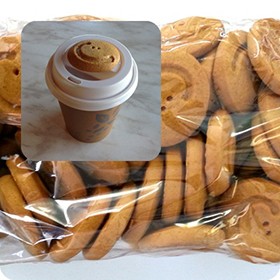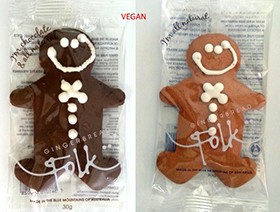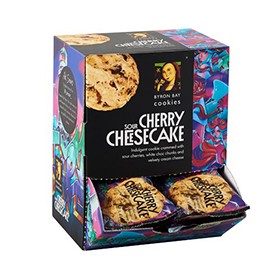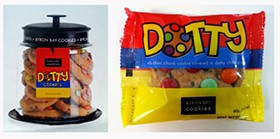 Amore Fine Foods
Biscuits & Cookies
Amore Fine Foods, based in Brisbane, distributes quality Australian-made gourmet foods to the hospitality industry throughout Brisbane and Southeast Queensland. They are distributors of Byron Bay Cookies, both wrapped and café style, and also offer Gingerbread Folk and Heatherbrae Melting Moments.
The company sources only the best products for their ranges so customers are assured of delicious wholesale biscuits and cookies that they can proudly serve in their cafes and restaurants or at catered events and stock in their gourmet grocers. Amore Fine Foods' Eat Safe 5-star rating from the Brisbane City Council adds to their high standards of quality control and premium customer service.
As a gourmet food supplier, Amore Fine Foods excels in customer service and delivers beyond expectations.
Byron Bay Cookies
A staple in Australian cafes for more than 25 years, Byron Bay Cookies use only the finest local ingredients and bake every scrumptious product to perfection in sunny Byron Bay.
Café Style
60g loose cookies – Ideal for storage in glass jars. These are available by the dozen and in 11 different flavours.
Individually wrapped – 60g cookies available in a box of 12. Simply lift the lid and place on the counter. Ten popular flavours to choose from.
Individually wrapped glutenfree – 60g cookies available in a box of 12 with four flavours to choose from.
Art Series – Individually Wrapped 40 gram cookies packaged in a convenient dispenser box of 18
Baby Buttons – 13g cookies, available in 1kg bags with five flavours to choose from.
Snack Packs – Twin pack of Baby Buttons with 2 x 13g cookies in each pack. Choose from seven different flavours.
Foodservice Butterbursts – These 5g flower-shaped cookies are available in 500g bags and there are four flavours to choose from. These make an ideal complimentary coffee topper.
Luken & May Cookies
These portion-controlled 18g packs of two dainty little finger cookies are the perfect choice for customers wanting a small treat. Known as 'Everyday Moments', they are available in Lemon and Traditional Shortbread.
Gingerbread Folk
Gingerbread Folk bake traditional, chocolate and gluten free gingerbread. Made from the finest quality ingredients, with a hint of ginger and a delicate balance of sweet spices, Gingerbread Folk cookies are thoughtfully packed in compostable wrappers. All products are vegan, nut free and palm-oil free and contain absolutely no colours, flavours or preservatives. Available in boxes of 24, all individually wrapped.
Choose from:
Regular Gingerbread
Gluten-free Gingerbread
Chocolate Gingerbread
Also available are Gingerbread Mini Smiley Face Cookies which are superb as complimentary coffee toppers. Each 500g bag contains approximately 80 cookies.
Heatherbrae Melting Moments
Heather Brae, meaning "flower on the hill" has been baking Australia's favourite shortbreads since 1941. The Melting Moments are a large size and come in a box of 24.
View Amore Fine Foods' other listings in the Gluten Free Food and Cakes & Slices categories.
Retailers
Purchasing your biscuits and cookies through Amore Fine Foods means having access to several quality brands but dealing with the one distributor. Enjoy excellent margins and provide wonderful choices for your customers looking for interesting flavours and styles.
Foodservice
From coffee toppers you give away as a special treat to biscuits that are perfectly suited to catering trays, Amore Fine Foods offers a variety of styles and flavours from well-known and popular brands. Instead of making your biscuits and cookies in-house, purchase them and you'll know they're always ready to go. Choose from individually wrapped, gluten free, large and small and flavours your customers will adore.
To make an enquiry or to place an order, contact Amore Fine Foods today.