Byron Bay Cookie Company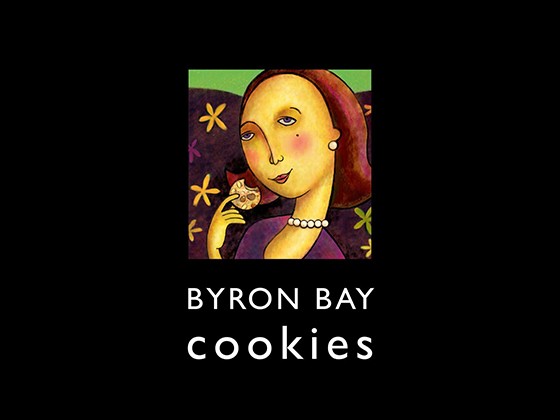 More Images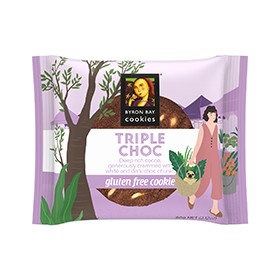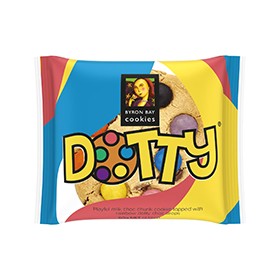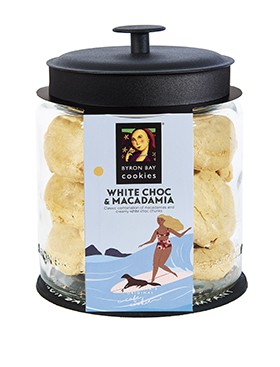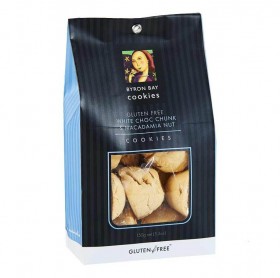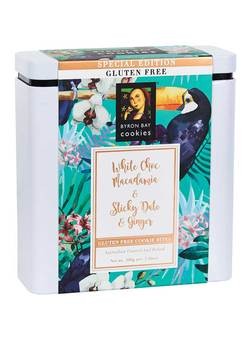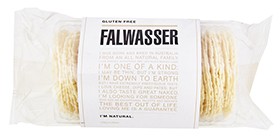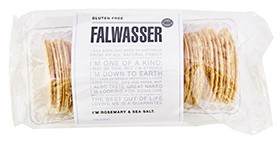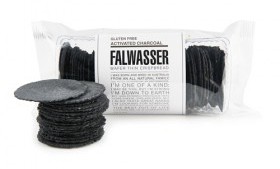 Byron Bay Cookie Company
Gluten Free Cookies & Falwasser Gluten Free Crispbreads
The Byron Bay Cookie Company is known for its decadent cookies and they truly excel in their range of wholesale gluten free cookies! From humble beginnings, the company now exports to more than 30 countries but remains a home-grown brand. Consumers ask for Byron Bay Cookies by name so don't miss out on an opportunity to satisfy their cravings when you're asked about gluten free treats at your place!
In addition to their gorgeous sweet cookies, the Byron Bay Cookie Company also produces Falwasser Crispbreads, a wonderful product that will complement any respectable cheese platter without overwhelming the fabulous flavours of the cheeses.
Deal with a company you can count on for quality products and efficient and friendly customer service.
The Byron Bay Cookie Company gluten free cookie range
Individually wrapped gluten free café cookies
These scrumptious gluten free Byron Bay Cookies are available individually wrapped or in counter display packs containing 12 cookies. Individually wrapped, each is a single serving, ideal for on-the-go snacking and for keeping your cookies safe from contamination. Serve Byron Bay Cookie Company's gluten free cookies in your café, tea house, dessert café, restaurant, hotel, pub, hair salon or other outlet.
Dotty Cookies - Gluten Free Single Wraps 60g
A gluten free, rich and soft textured cookie, crammed with milk choc chunks and covered in colourful dotty choc drops. Now made with natural colours.
Sticky Date & Ginger Cookie - Gluten Free Single Wrap 60g
A soft and chewy gluten free cookie, delicately spiced with dates, walnuts and chunks of ginger.
Triple Choc Fudge Cookie - Gluten Free Single Wrap 60g
A gluten free, rich, soft textured cookie crammed with milk choc and dark choc chunks. Also available in Twin Pack Baby Buttons. Also available in 25g twin packs for the sweetest grab-n-go snack.
White Choc Chunk & Macadamia Nut Cookie - Gluten Free Single Wrap 60g
A soft textured gluten free cookie crammed with white choc chunks and macadamia nuts.
NEW!! Vegan cookie!!
Imagine a cookie that is gluten free, vegan and indulgent! That's what you get with Byron Bay Cookie Company's Maple & Pecan cookie. It's naturally flavoured with maple and loaded with walnuts, pecans, cranberries and chia seeds. Plus, it's individually wrapped for convenience and to prevent contamination.
Gluten Free Gift Bags
These beautifully packaged bags are infinitely suited to gifting. The Iconic Bag was designed for style-conscious cookie lovers who have a taste for indulgence and an eye for detail. Each bag contains 12 perfectly sized cookie bites.
Triple Choc Fudge GF – Deep, rich cocoa cookies jam-packed with milk and dark choc chunks.
White Choc Macadamia GF – The classic combination of macadamia nuts and creamy white choc chunks is one of the original Byron Bay Cookie flavours.
Sticky Date & Ginger GF – Scrumptious dates and walnuts are perfectly spiced with a hint of ginger.
Gluten free cookie tins
Give your gift recipient a beautiful Byron Bay Cookie Company tin full of indulgent cookies.
Toucan Special Edition Assorted Gift Tin
Combines two of the most indulgent gluten free cookie flavours: White Choc Macadamia and Sticky Date & Ginger. Each cookie is a bite-sized treat to enjoy with coffee or tea, beautifully presented in a stylish tin of 16.
Vegan Gift Tin
Contains 200g of Maple & Pecan cookies which are not only gluten free but also vegan!
The tins make an elegant addition to gift hampers or can be given as a gourmet gift to corporate clients and other lucky recipients.
Falwasser Crispbread
Known for their unique wafer-thin crisp texture and subtle flavours, Falwasser Crispbreads are the ultimate gourmet entertaining snack. They pair beautifully with myriad cheeses, dips and pates, without imparting an overwhelming flavour, so the cheeses can shine. Available in Gluten Free Natural and Gluten Free Rosemary & Sea Salt.
Gluten Free Natural Crispbreads 120g
Gluten free and wafer-thin crispbreads with a natural flavour that doesn't overpower cheeses, dips or pates.
Gluten Free Rosemary & Sea Salt Crispbreads 120g
Gluten free and wafer-thin crispbreads with a hint of rosemary and sea salt. The umami flavour perfectly complements a range of accompaniments.
Gluten Free Activated Charcoal Crispbread
An all-natural gluten free, wafer-thin crispbread, made with Activated Coconut Charcoal. The dramatic black colour creates sensational eye appeal on any cheese platter or board.
Retailers
Stock the gluten free name consumers ask for. Byron Bay Cookies are in demand and their gluten free range is highly regarded among coeliacs and the gluten intolerant. Offer taste tests and present the products in eye-catching displays. Don't forget to create beautiful displays of Byron Bay Cookie Company gifts to inspire those looking for something delicious and safe for coeliac and gluten intolerant gift recipients. The range is a smart inclusion in gift hampers for gourmet cookie-loving consumers who need or want to avoid gluten.
Foodservice
When gluten free is called for, you can rely on the Byron Bay Cookie Company to provide quality products that your customers will love. Why not experiment with using the cookies in desserts such as for crumble toppings, sundaes or fondue dippers?
To discuss your requirements or to place your first order, contact the Byron Bay Cookie Company today.