Dorrigo Volcanic Foods Rhubarb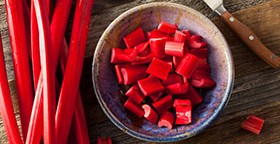 More Images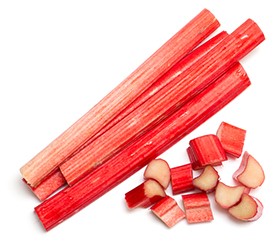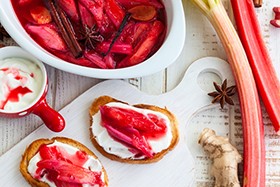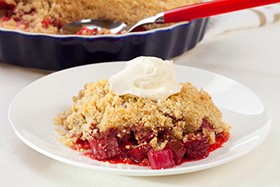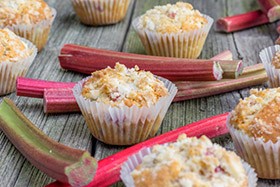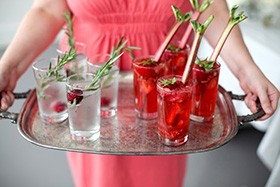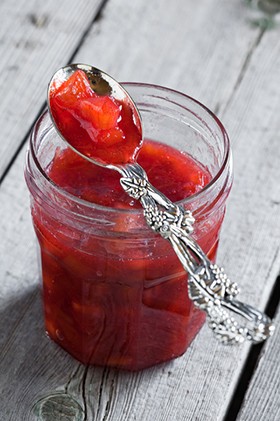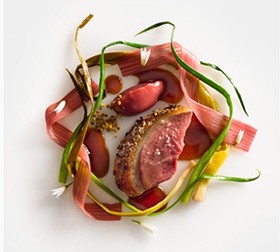 Dorrigo Volcanic Foods Rhubarb
Dorrigo Volcanic Foods Rhubarb
Have you rediscovered rhubarb?
Dorrigo Volcanic Foods (DVF) is a farm that deploys Nature's very own biological systems to help capture the flavour and nutrients of the rhubarb they produce. Free from harmful artificial chemicals and sprays, all produce is grown in red volcanic basalt soils using pristine high-altitude spring water, green composting and hand weeding. The result is rhubarb that is bursting with flavour and nutrients for you to enjoy.
How to purchase Dorrigo Volcanic Foods' wholesale rhubarb
By the bunch
In boxes, loose by the kilogram
'Seconds', for a cheaper bulk boxed price
For excellent presentation, first quality rhubarb is recommended. Your desserts, pies, salads and other dishes where the rhubarb will be seen will all benefit from the beauty of the stalks. For instance:
Rhubarb and apple crumble
Braised rhubarb to serve with pork
Rhubarb pie
Rhubarb and custard danishes
Bread and butter pudding
Poached rhubarb for desserts
Choose seconds for when you are using rhubarb to flavour dishes or drinks such as:
Sauces
Chutneys
Cocktails
Juices
Cordials
Ice cream
Jams and conserves
Muffins, tarts and cakes
Found in the world's best restaurants!
Sweet and slightly tart, rhubarb is often an acquired taste and harks back to old nostalgic flavours of days gone by. These days, it's enjoying a resurgence as a new-fashioned fruit to add to sweet and savoury dishes in humble cafes through to high end restaurants. At Eleven Madison Park, named one of the World's 50 Best Restaurants for 2017 by Conde Nast Traveller, they are well-known for their suckling pig confit of shoulder with onions and rhubarb.
Only the gorgeous pink stalks of rhubarb can be eaten, and the leaves discarded. The stalks' pretty crimson colour adds an attractive element to the dishes in which they are used.
Health benefits
Rhubarb is known to promote weight loss, digestion and bone health. It prevents cancer and macular degeneration, stimulates the production of red blood cells, reduces the risk of cardiovascular disease and helps to prevent Alzheimer's disease.
Retailers
Greengrocers, health food stores and supermarkets, stock rhubarb in store and promote its health benefits and versatility. Considering offering taste tests of stewed rhubarb or rhubarb drinks, and hand out recipe cards.
Foodservice
Whether you whip up fabulous cakes for your café or you go above and beyond to create Michelin-star-worthy dishes for private catering clients, rhubarb deserves pride of place on your ingredients list.
To find out more or to place an order, contact Dorrigo Volcanic Foods today.
---
More information about Dorrigo Volcanic Foods Rhubarb
Chef's Test Kitchen – Dorrigo Volcanic Foods
In the first of our Chef's Test Kitchen stories, Dorrigo Volcanic Foods sent a crate of their rhubarb, garlic tops and spring green garlic to Fine Food Wholesalers. We handed it over to a Brisbane chef, Sebastiaan de Kort and let him do his magic. Click here
Interview - Joanne Slater - Dorrigo Volcanic Foods
There is so much more to rhubarb than meets the eye. We know this because we recently interviewed Joanne Slater of Dorrigo Volcanic Foods and she told us some fascinating insights into this nostalgic vegetable. Yes, rhubarb is a vegetable! Click here