Gourmet Organic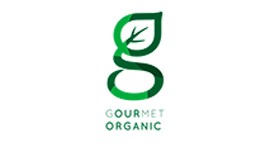 More Images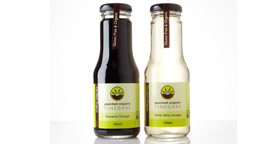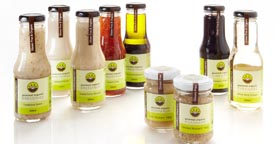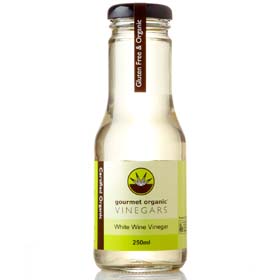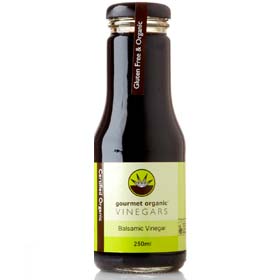 Gourmet Organic
Gourmet Organic Herbs
Gold Medal Winning Balsamic Vinegar
Try our award winning organic mustards, vinegars and salad dressings.
Royal Hobart Fine Foods 2011
Gold Medal
Balsamic Vinegar
Silver Medal
Sweet Honey Mustard Dressing
Sweet Chilli Dressing
Oil & Balsamic Dressing
Bronze Medal
Dijon Mustard
Seeded Mustard
Creamy French Dressing
White Wine Vinegar
Gourmet Organic Herbs diverse product range.
From packaged products for the retail market, catering sizes for the foodservice industry and bulk volumes for manufacturers, our range of products offers something for everyone.
Certified organic herbs and spices and certified organic salad dressings.
Gourmet Organic Herbs has a range of almost 60 different certified organic herbs and spices and a range of certified organic salad dressings.
Our products are grown in optimum conditions by farmers practising sustainable, certified organic, agriculture, and are then dried as whole herbs to capture the volatile oils to deliver intensity of flavour. You can smell and taste the difference. It is more work to do it that way - but that's what being truly gourmet involves.
Our display stands are available for organic stores, gourmet food stores, independent grocery stores and selected supermarkets around Australia.