Jomi Dumplings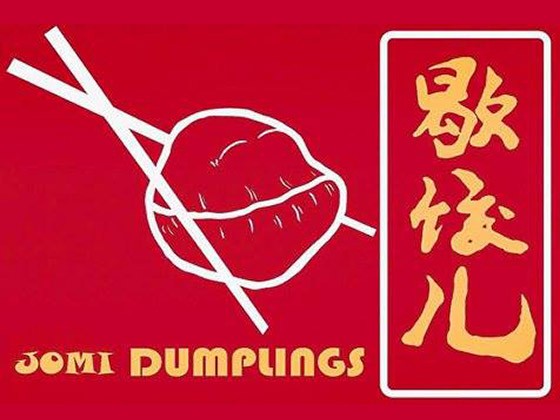 More Images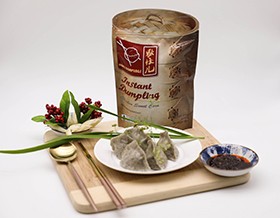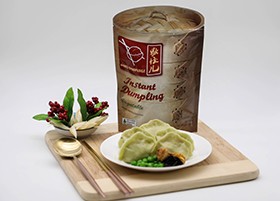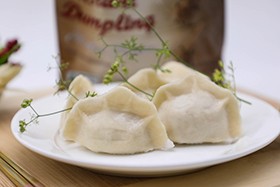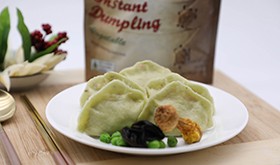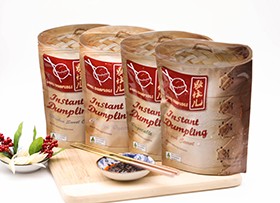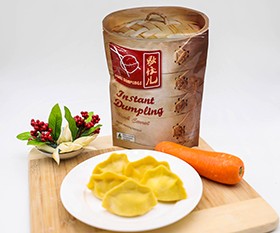 Jomi Dumplings
Wholesale Frozen Asian Home-Style Dumplings
Jomi Dumplings are larger and more plump than mass-produced dumplings. As a result, they look more appetising and once the consumer tastes it, the difference is obvious. They are made to home-style recipes and are pre-cooked in a top quality German steamer which instantly locks in all the nutrients and flavours. Next, the dumplings are snap-frozen and delivered to you frozen which minimises waste and offers long shelf life. You can be assured that every dumpling will be absolutely perfect every time. Simply reheat by boiling, steaming, pan frying or deep frying. Or, warm in the microwave.
Made with fresh Australian meat and ingredients.
Pre-cooked
Delivered frozen
Easy to reheat
No MSG
Home-style
Asian Home-Style Jomi Dumplings
Choose from four irresistible flavours wrapped in skins that are colour coded for easy identification.
Pork Carrot Dumpling – Orange dumplings made with natural carrot juice for colour. Quality Australian pork and fresh farm carrots go into every delicious dumpling.
Chicken Prawn Dumpling – A tasty, plump dumpling filled with fresh, succulent chicken and prawns, wrapped in natural skin (no colour).
Chicken Sweet Corn Dumpling – A classic flavour pairing, delectable chicken and satisfying sweet corn are wrapped in natural skins blended with black sesame powder.
Vegetable Dumpling – Little green parcels containing delicious vegetables. The skin is coloured with spinach juice.
Retailers
Jomi Dumplings supplies their home-style dumplings frozen, in cartons of 24 x 240g bags, each containing 8 pieces. Your customers will love being able to buy tasty, authentic dumplings to take home and reheat for their hungry families or for a quick snack.
Foodservice
Because the dumplings are pre-cooked, you never have to worry about whether you are cooking them properly. Simply reheat and serve with your choice of accompaniments such as dipping sauces or broth. Purchase Jomi Dumplings in bulk quantities. Choose from 50-piece (1.5kg) bags or 100-piece (3kg) bags. The company can provide you with free use of the Jomi Dumplings display steamer which requires only one power outlet to operate. You also get free takeaway boxes.
For more information or to place an order, contact Jomi Dumplings today.