Kangaroo Island Fresh Garlic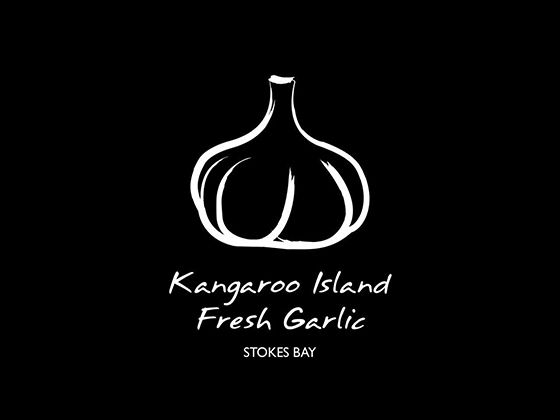 More Images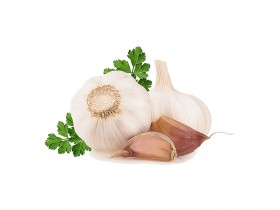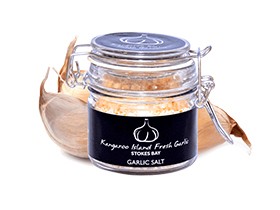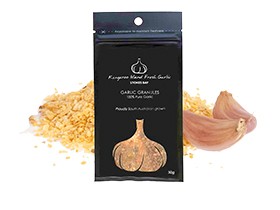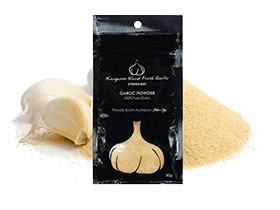 Kangaroo Island Fresh Garlic
Quality Garlic Powder, Garlic Granules and Garlic Salt
Kangaroo Island Fresh Garlic is a proud producer of fine garlic products. Their garlic is locally farmed and harvested by hand in the picturesque Stokes Bay countryside. The business started in 2015 in a country farmhouse and today, offers wonderful Garlic Powder, Garlic Granules and Garlic Salt that can be used all year round.
Support the farmers and buy direct from the source.
The range
Fresh Wholesale Garlic Bulbs (Seasonal)
There's nothing like fresh garlic to add tons of flavour to salads, sauces, soups, marinades and an endless array of other dishes.
Wholesale Garlic Powder
Enjoy 100% pure garlic in a convenient, easy-to-use powdered form. Effortlessly build flavour layers by adding a spoonful or two.
Wholesale Garlic Granules
Add Kangaroo Island Fresh Garlic Granules to your favourite dishes such as stir fries, stews, pasta sauces, casseroles and butter for garlic bread. Try it in gravy to rev up the flavour! Simply add a teaspoon or two to any dish during the cooking process and the garlic flavour will be released.
Wholesale Garlic Salt
Use Kangaroo Island Garlic Salt to season meats and vegetables before and after cooking. Anywhere you would use salt, you can substitute with Kangaroo Island Garlic Salt to add extra flavour and pizzazz.
Retailers
Stock Kangaroo Island Fresh Garlic's products in your supermarket, delicatessen, convenience store, market stall or other retail outlet. Enjoy the true, clean flavour of garlic grown in one of Australia's most pristine locations.
Foodservice
Talk to Kangaroo Island Fresh Garlic about purchasing their products in bulk quantities for your café, restaurant, pub, club or other foodservice outlet.
For more information or to place an order, contact Kangaroo Island Fresh Garlic today.