The Australian Superfood Co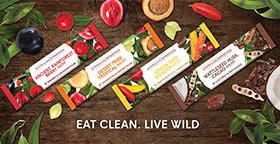 Mobile 0455 965 570
Service Area Australia Wide
The Australian Superfood Co
Raw Bars
Discover the delicious ancient superfoods of Australia. Enjoyed and cherished by generations of indigenous Australians for more than 50,000 years, they can now be devoured with pleasure in The Australian Superfood Co's delicious Raw Bars.
The company itself is committed to social responsibility and sustainable practices as well as the empowerment of women and children. The Australian Superfood Co works with a number of recognised not-for-profit organisations throughout Australia to improve the educational standards of Indigenous children and promote employment in their communities.
Superfood ingredients
The Australian bush is a bountiful fruit basket of foods that are not only healthy but which contain super high levels of antioxidants and essential vitamins and minerals, not to mention outstanding flavours. The Australian Superfood Co's website goes into great detail about each of these bush food ingredients, providing a fascinating and enlightening read for those who would like to learn more.
In the meantime, discover the company's wonderful raw food superfood bars, in four different varieties.
Ancient Rainforest Berry
A little sweet, a little sour, this Raw Bar is the perfect mid-afternoon pick-me-up. It's made with Davidson Plum and Riberry and features other superfood delights such as chia, almonds, blueberries and coconut. Loaded with antioxidants plus it's delicious and smart!
Desert Tribe Tropical
This Raw Bar screams summer! it's made of superfood superstars Kakadu Plum (which boasts the highest Vitamin C content of any fruit!) and antioxidant-rich Quandong. Luscious flavour comes from mango, pineapple, coconut and nuts. An instant energy boost in a bar.
Lemon Seed Wonder
Just like a good old fashioned lemon lime slice but packed with calcium, antioxidants, folate, Vitamins A and E and zinc. Its lime-alicious flavour comes from Finger Lime as well as coconuts, nuts, pepitas and chia.
Wattleseed Husk, Cacao
Chocolate lovers adore this Raw Bar because of its undertones of cacao, coconut, chia, almonds and millet. The hero ingredient is Wattleseed which brings it a sweet, nutty and spicy flavour. Packed with protein and low GI, it enables you to enjoy a sweet treat without the blood sugar spike.
Wholesome, healthy and delicious snack foods
When your customers come in to your business seeking delicious snack foods, have something on hand that will satisfy their need for wholesome and healthy as well. And why not put out a few samples to taste test? By doing so, you'll introduce your customers to something new, exciting and ultimately, addictive enough to return for time and again.
To place your first order, contact The Australian Superfood Co today.
---
More information about The Australian Superfood Co
Interview - Hayley Blieden - Australian Superfood Co
When the everyday person hears the words 'bush tucker', it often conjures hard-to-source foods that are unfamiliar to the palate. But speak to Hayley Blieden like we did and you'll instantly wish you could get your hands on one of her delicious Raw Food Bars! As founder of The Australian Superfood Co, Hayley is bringing bush tucker out of the bush and into as many hands as possible! Click here