The Figgery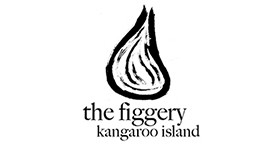 More Images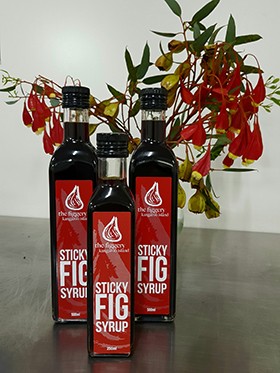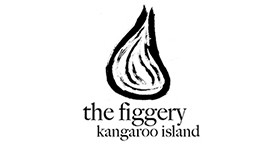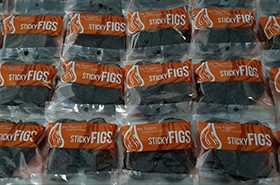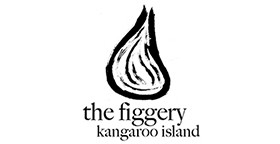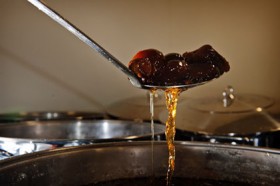 Service Area Australia Wide
The Figgery
Wholesale Kangaroo Island Sticky Figs and Sticky Fig Syrup
Situated at Stokes Bay on the sunny north coast of Kangaroo Island, The Figgery grows some of Australia's best figs and transforms them into exquisite Sticky Figs and Sticky Fig Syrup.
Figs are long-established on Kangaroo Island and were enjoyed by the first settlers. The mother tree is estimated to be around 140 years old and is in excellent health.
The orchard's 300 fig trees produce superb fruit during the autumn months and in March, April and May, figs are harvested daily and processed within 24 hours to maintain the correct ripeness.
The figs are simmered in a sugar, water and white wine vinegar syrup, allowed to drain and then dried. They have an indefinite shelf life and only need to be stored in an airtight container for long term storage. Generally available year around, depending on demand.
Wholesale Kangaroo Island Sticky Figs 150g
A sublime treat to enjoy on their own, Sticky Figs make a fabulous addition to any cheese platter, particularly with blue cheeses and sharp cheddars. They can also be enjoyed with almonds and walnuts and cured meats such as prosciutto.
Wholesale Kangaroo Island Sticky Fig Syrup
Fresh figs are cooked in syrup with a final reduction to provide shelf stability. The syrup doesn't require refrigeration and offers an indefinite shelf life. It's reminiscent of a really good maple syrup with its sweet, intense flavour and sticky consistency.
Use Sticky Fig Syrup on pancakes, waffles, plain yoghurt or ice cream. Get creative and baste roast lamb, duck, pork or game with it while cooking. Drizzle over the hot meat before serving. It can even be added to sauces or gravies for a lift and enjoyed with bacon and eggs. After dinner, try it drizzled over soft cheeses such as ricotta or camembert.
Available in 250ml and 500ml bottles and 4 litre cans.
Retailers
Stock The Figgery's products in your tourism outlet, greengrocer business, supermarket, delicatessen or other retail store. Talk to your customers about the provenance and suggest different ways to enjoy the products. Position alongside cheeses, cold cuts, breads, waffles, ice cream and other companion foods.
Foodservice
Show off your pride in fine Australian produce and serve The Figgery Sticky Figs and Sticky Fig Syrup produced on Kangaroo Island. Create show-stopping cheese platters, bake into pies, cakes and muffins, incorporate into marinades and build flavour into sauces.
For more information or to place your first order, contact The Figgery today.