Interview - Christophe Verstreken - Belgian Delights
Belgian Delights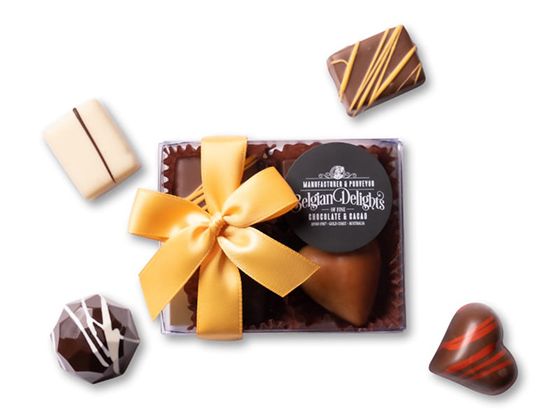 More Images
When you hear 'Belgian chocolate', you know it's a top quality chocolate from the small European country. But in this case – Belgian Delights – even the chocolatiers come from Belgium! Three generations of the same family have been delighting chocolate lovers and here's what Chocolatier Christophe Verstreken had to say about their love for the product and the industry.
FFW: What are the values of Belgian Delights?
BELGIAN DELIGHTS: We are a family business originally from Belgium, fortunately the Verstreken family brought to Australia the knowledge and expertise of three generations of chocolatiers.
The company specialises in producing only the highest quality Couverture chocolate. The chocolate is made from the best quality cacao beans available. Our team is specialised on gifts, personalised wrapped chocolates, and special recipes of assorted and seasonal chocolates for foodservice and retailers. The chocolate is made from the best quality cacao beans available.
Belgian Delights Couverture chocolate is, in fact used by food industry professionals to create their very own products. If you have an idea, we can help you turn into reality.
FFW: For how long have you been in the business of making exquisite chocolates?
BELGIAN DELIGHTS: We are the third generation of our family to make chocolates and chocolate base products. Although, our factory in the Gold Coast has been running for 25 years, we can securely say we have been in business, as a family since the 1950s.
Original delicious recipes have been passed on to us and new recipes were invented to suit the market demand, but there is nothing like the classical flavours of our assorted chocolate range.
FFW: Can you tell us a little about the ingredients you use?
BELGIAN DELIGHTS: Our recipes are made from scratch, so we have the choice to use only the best "'aw' products in the market. We now also help produce Australia's first chocolate, Daintree Estates and It's a huge hit for us. We are hoping for the Australian cocoa industry to grow rapidly, so we can use only local cocoa. Please check our website for Daintree's product range.
FFW: You seem to have something for everyone in your ranges. How do you manage to keep up with so many different types of customers as well as evolving trends?
BELGIAN DELIGHTS: We are very fortunate to have been given our family's recipe book first hand, but I can assure you we are in business here, answering everyone's enquiries the best way we can, testing new flavours whenever we have time, and investing in our business to always deliver the best product to the market and keeping our customers also in business and happy.
FFW: What kinds of retailers buy their chocolates from Belgian Delights?
BELGIAN DELIGHTS: There are a lot of great retailers I would like to mention here but the main ones are 5 star hotels, casinos, chocolate shops, boutique retailers, florists, event organisers, corporates and anyone who loves great chocolates!
FFW: How are some of your foodservice customers using Belgian Delights on their menus?
BELGIAN DELIGHTS: Most chefs love melting our buttons and using their imaginations. They are always looking for the best flavours and we are proud to say we've got that with our chocolates.
Once, we had the chance to try a beautiful exquisite cake at QT hotel in Surfers made with our dark chocolate and I must say, we were impressed.
Others melt our buttons for Hot Chocolates in their café and they attract a lot of customers by using real chocolate in their hot chocolates.
It's endless what our customers do with our chocolates; it's just a matter of being in touch with your creative side of the brain.
FFW: And you also offer chocolate products for corporates; tell us about those.
BELGIAN DELIGHTS: The Napolitains chocolate squares are the most popular product to our corporate clients. The chocolates can be wrapped with their company logo and it's a great, memorable gift to their clients. We have a nice range of gift boxes too, that are widely used in the corporate world.
FFW: What trends are you noticing right now in terms of what your customers are demanding?
BELGIAN DELIGHTS: It's interesting how trends can go around in circles until someone comes up with something totally new like superfood, exotic nuts or Paleo. Whatever comes at us we are prepared. We are happy to adjust ourselves to the new trends and perhaps, that's what makes us leaders in the industry.
FFW: How can chocolate be used as a value-add for businesses?
BELGIAN DELIGHTS: Chocolate makes people feel good, whatever way you use it, already sounds good!
You can't go wrong with a nice chocolate box as a gift, reward a client with a basket full of chocolates, impress your customers with your branded chocolate instead of artificial lollies, receive beautiful chocolate for Christmas and Easter and so on.
If you are a pastry chef or a keen cook, to hear your customers say your food tastes amazing, must be good for business.
Hot chocolates made from melting our coverture buttons are a huge hit in the café industry. We highly recommend you give them a go.
FFW: Is it a complicated process for a customer to have custom chocolates created?
BELGIAN DELIGHTS: It's too easy, because we do 99.9% of the job; you just have to give us your logo and done! You have your own personalise wrapped Napolitain, made with dark or milk couverture chocolates.
FFW: What is the story behind your Daintree Estates chocolates?
BELGIAN DELIGHTS:Daintree Cocoa now produces the world's first Australian single origin cocoa beans and chocolate, plus organic single-origin cocoa and chocolate. Daintree is the only company growing and processing cocoa pods into fermented dry beans and producing chocolate commercially from these beans in Australia.
You can see all the history and information at the Daintree Estates website and sign up to their mailing list for future news.
FFW: How does Belgian Delights make doing business with you easy?
BELGIAN DELIGHTS: Please check our website for more information on our products, sample policies and product range.
You can enquire online and our sales team will reply shortly and will send any required information.
Although we do accept email orders, we recommend that you order online. Please ask for an online account if wholesalers and order online for a flat rate shipping price to almost anywhere in Australia.
We accept all major credit cards and EFT payments.
FFW: What would you say is Belgian Delights' personality?
BELGIAN DELIGHTS: Belgian Delights is something for everyone to feel welcome and inspired. It's impossible to feel uneasy when you are eating chocolate everyday!
We are a fun team of chocolate experts that loves the industry.
FFW: What's your favourite Belgian Delights product and your favourite way to enjoy it?
BELGIAN DELIGHTS: Hard question! Every single recipe is our favourite because we have learned how to taste, appreciate, change and find the best flavours on each of our chocolates.
Well you can't argue with that! Who of us finds it easy to pick a favourite chocolate? To learn more about their products or to place an order, contact Belgian Delights today.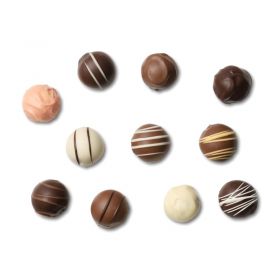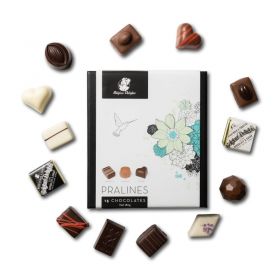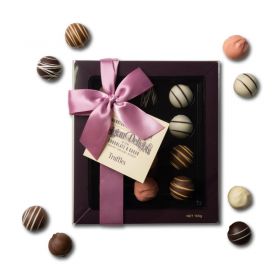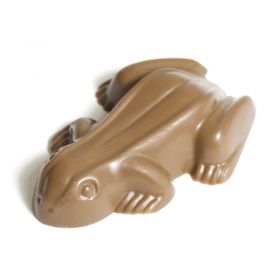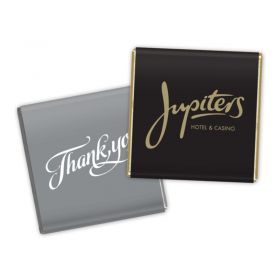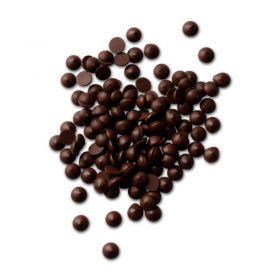 ---
Contact details for Belgian Delights
---