Belgian Delights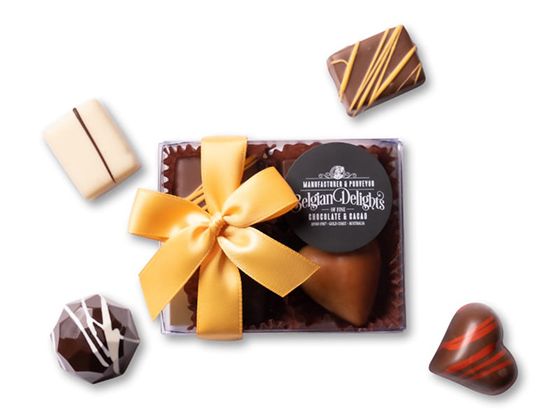 More Images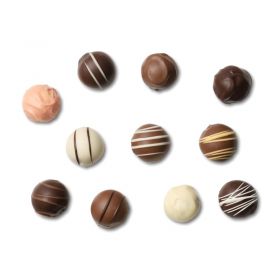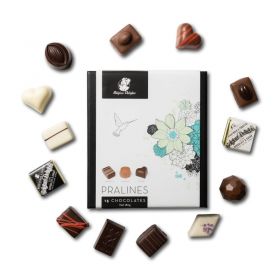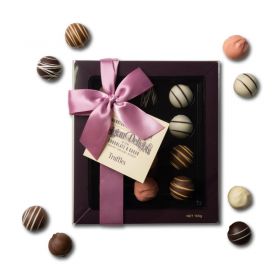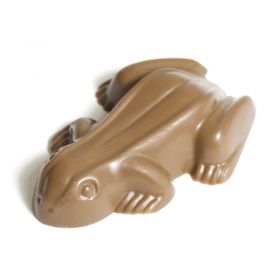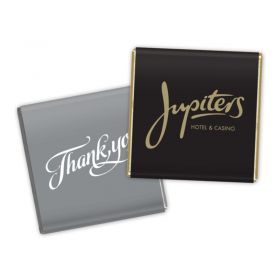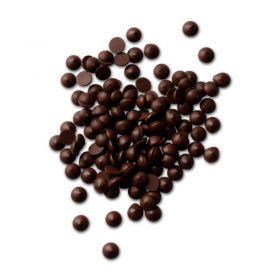 Belgian Delights
Belgian Delights, based on Queensland's Gold Coast, is a premium chocolate manufacturer run by third generation Belgian born and trained chocolatiers. The company specialises in conching chocolate in-house with cocoa sourced from around the world and then making fine couverture chocolates, including a wide variety of assorted and seasonal chocolates, wholesale chocolates for food service & retail sectors. They are known for supplying high end hospitality and the corporate world with custom wrapped squares and bars to help businesses promote their brand further. With their extensive expertise, Belgian Delights also does contract manufacturing and private label chocolate production using only superior ingredients, with no added nasties.
Belgian Delights Range
Here are a few delicious offerings from the ever expanding range.
Wrapped Squares
Known as Napolitains, these individually wrapped squares in either milk or dark chocolate come in various design options and are also customisable with your logo.
Boxed Chocolates
Gift boxes in multiple sizes, from petite to very large! Available in mixed assortment, milk only, dark only, gluten and alcohol free, and the very popular truffles!
Couverture Chocolate Drops
Blended and conched in-house the milk, dark or white chocolate drops are perfectly suited for chocolate fountains, baking, enrobing, moulding or simply eating.
Wholesale Chocolate Selection
Discerning chocoholics will adore the vast selection of gourmet chocolates, including pralines, truffles, cremes, marzipans, ganaches and more. Talk to Belgian Delights sales team about their catering mixes featuring a selection of their most popular truffles.
Chocolate Treats
From hot chocolate spoons, nutty chocolate bits and decandent chocolate covered marzipan logs, there are chocolate treats for everyone.
Food Service and Hospitality
International hotels, resorts, restaurants, casinos and coffee shops utilise Belgian Delights chocolates to thank customers for their patronage. Served complimentary on pillows at evening turn-down, to accompany a restaurant bill, serve with a coffee or for rewards programs, they add value and provide a memorable moment in a person's day.
Queensland Chocolate
A souvenir range that is colourful yet sophisticated, with iconic Australian imagery of your favourite locations on chocolate blocks and truffle gift boxes.
The macadamia honey chocolates have honey sourced locally from hives that are placed amongst the macadamia plantations and the bees gather the pollen from the flowers. The result is a flavoursome dark golden honey with a hint of macadamia. The Koala airlines and Koala foundation gift boxes help raise funds to the foundations ongoing research and conservation of the Koala in Australia.
Private Label and Custom Chocolates
With three generations of expertise, let Belgian Delights help you get your brand noticed with some of the following options:
Wrapper Squares: 6g milk or dark chocolate bite size pieces with your own personalised label.
Chocolate Bars: 100g milk or dark chocolate bar with your own personalised wrapper.
Gift Boxes: from 2 to 80 chocolate piece gift boxes with a custom ribbon and/or swing tag.
Custom Chocolate Batches: create your own premium chocolate using Belgian Delights expertise.
---
More information about Belgian Delights
Truffle Boxes
Belgian Delights Truffles made by using superior ingredients, finely crafted by our Belgian trained chocolatiers. Click here
Interview - Christophe Verstreken - Belgian Delights
When you hear 'Belgian chocolate', you know it's a top quality chocolate from the small European country. But in this case – Belgian Delights – even the chocolatiers come from Belgium! Three generations of the same family have been delighting chocolate lovers and here's what Chocolatier Christophe Verstreken had to say about their love for the product and the industry. Click here
Belgian Delights
The masters of Belgian chocolate, Belgian Delights has its base on the Gold Coast. They produce an incredible range of fine quality wholesale chocolates to please even the most discerning palates. The company is committed to outstanding customer service and top notch quality control. Here are some other interesting points of note about Belgian Delights. Click here