Interview - Michael Elligett - Cookie Man
Cookie Man
More Images
The humble cookie is not so humble when you hear about it from Michael Elligett, General Manager of Cookie Man. Read on to discover how this brand has progressed through the decades to become one of Australia's top suppliers today.
FFW: For how long has Cookie Man been baking scrumptious cookies?
COOKIE MAN: Cookie-man has been baking the best Cookies since 1958, opening its first retail store in Myer Melbourne.
FFW: What were the first products offered?
COOKIE MAN: The Company started out as 'The Californian Cookie Company' selling only the Californian Cookie, which is still sold today.
FFW: And how would you describe your range now?
COOKIE MAN: Cookie-man over the past 60+ years has expanded its range from a single cookie to a recipe portfolio of hundreds of products. We produce traditional biscuits, American-style chewy cookies, Thick Cookies, in all shapes and sizes.
FFW: What has changed since the company's origins?
COOKIE MAN: Our product development and capabilities improve each year with new equipment purchased to keep us progressing with our partners.
FFW: What stands Cookie Man above competitors in the eyes of your customers?
COOKIE MAN: For a company to be operating for over 60 years, customers have faith that they are getting a top quality product, which is why they keep coming back through every generation.
FFW: What virtues does Cookie Man boast by way of illustrating the company's high standards?
COOKIE MAN: Cookie-man produces products to the highest standards, being HACCP and SQF certified. We have full online ordering and tracking capabilities, so clients always know where their product is. We ship nationally free of charge via express shipping options to ensure our clients are always 100% happy with our product freshness and service levels.
FFW: Do you offer any gluten free products?
COOKIE MAN: We are expanding our abilities to include more gluten free options in 2021, with this being a core focus for the business.
FFW: What kinds of retailers are selling Cookie Man products? Who is selling what?
COOKIE MAN: Our customers include contract manufacturing clients who need a top quality producer, cafes selling our Café Cookie options, independent grocers, newsagents and delicatessens.
FFW: And how are foodservice businesses using Cookie Man products?
COOKIE MAN: Foodservice businesses love our range of Bake on Site Cookie dough options, our Café Cookie range and Bite Sized range. Their customers love the product, and it keeps them coming back.
FFW: Cookie Man offers contract manufacturing services. Can you tell us a bit about what you can offer a client?
COOKIE MAN: We contract manufacture for a range of clients including cookie dough (bulk or portions), biscuits, soft baked cookies, flow wrapped or hand packed. We have the capabilities for all projects.
FFW: In what formats do you provide your products?
COOKIE MAN: We provide products in all sorts of pack sizes for different market segments. Our website details all stock lines that are available every day. If you have a special requirement for pack size or format, get in contact and we will see what can be done to help.
FFW: What two varieties would you say are the most popular in the Cookie Man range?
COOKIE MAN: Our Brandy Snap Cookies and our Café Cookie Range – the Salted Caramel and Spotty Cookies are the best!
FFW: Where would you LOVE to see Cookie Man cookies served?
COOKIE MAN: We would love to see our product in iconic Australian settings – Qantas Airlines, Sydney Opera House, etc. We love partnering with proud Australian brands who support Australian businesses.
FFW: What would you say is Cookie Man's brand personality?
COOKIE MAN: I would say Cookie-man's brand personality is sincerity; always being a small/medium Australian family business, serving the same cookie recipes as 60 years ago, people trust this and feel the family orientation.
FFW: How do you make doing business with you easy for your clients?
COOKIE MAN: We have very flexible minimum orders of just $100. Our distribution partner is normally next day delivery with same day dispatch guaranteed. We provide jars for our café cookies and sales tags to help our customers' sales. Importantly, our products carry very good margins for our customers' businesses, so they are healthy and profitable.
FFW: Do you ship to all states of Australia?
COOKIE MAN: Yes absolutely, we ship nationally with the same conditions for all customers.
FFW: Are there any new products on the horizon; new flavours; new lines?
COOKIE MAN: We have about 20-25 products in the pipeline for financial year 2022 so keep an eye out!
FFW: Sounds exciting, and who doesn't love fresh cookies? To find out more about stocking or serving Cookie Man cookies in your business, drop the company a line today.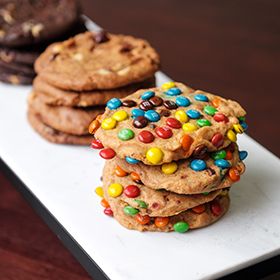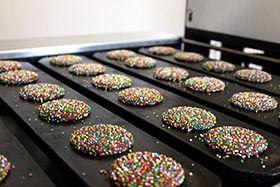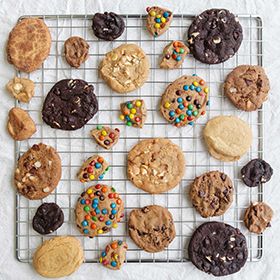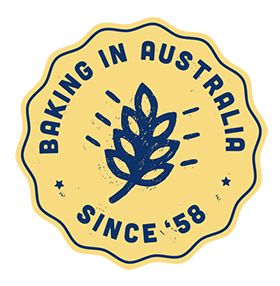 ---
Contact details for Cookie Man
---