Cookie Man
More Images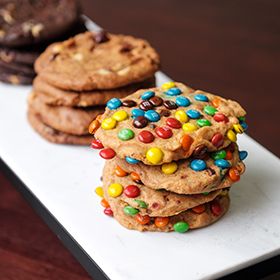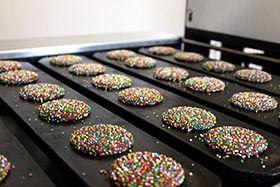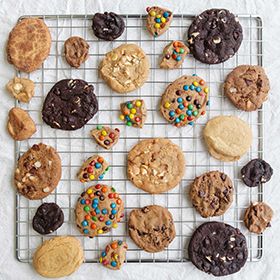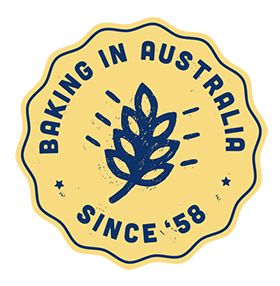 Cookie Man
Wholesale Cookie and Biscuit varieties
Cookie Man is an all-Australian business that has been churning out mouth-watering wholesale biscuits since their first retail shop opened in the Melbourne Myer department store in 1958. Today, Cookie Man offers more than 20 varieties of cookies, all made in Australia using as many Australian ingredients as possible.
Cookie Man products are popular for their traditional, home-baked recipes and flavours. They are hot sellers in retail outlets and loved and enjoyed in foodservice environments.
The range
Traditional Cookie-man Biscuits
Cookie Man's Traditional range includes the following flavours, however you can discuss different varieties according to your needs:
Brandy Snap, Californian, Choc Chip, Choc Drop, Choc Fairy, Choc Pebble, Harlequin, Jewels, Anzac & Wattleseed, Macaroon, Triple Choc, Lemon Poppyseed, Shortbread Hearts, Chokky Rock, Choc Swirl.
Sold in – 130g-150g Packets, 2kg or 5kg
These are hand topped classics, produced since 1958.
Café Cookies
Our home-style baked café cookies are made with care, using the finest natural ingredients. All 100% Butter based, using premium couverture Belgian chocolate, no expense is spared.
Flavours: Spotty Cookie, Chunky Milk Chocolate, White Choc Macadamia, Salted Jersey Caramel, Decadent Triple Choc, Vanilla Melting Moment.
Sold in – 6 x 60g Cookie Trays or Carton of 24 Cookies (4 x 6 Cookie Trays)
Bite Sized Cookies
Ranging from 4g to 8g for the café industry to offer as a complementary option with purchase. All of our Bite Sized products are made with 100% Butter and Couverture chocolate.
Flavours: Honey Macadamia Shortbread, Traditional Chocolate Chip & Triple Chocolate
Sold in – 1.5kg resealable Bag.
Cookie Dough
We currently can produce any cookie dough into rolls, tubs or portions – to suit any baking application (Home, Foodservice, Supermarket).
We have high capacity to cater to any sized project.
For more information or to place an initial order, make contact with Cookie Man today.
---
More information about Cookie Man
Interview - Michael Elligett - Cookie Man
The humble cookie is not so humble when you hear about it from Michael Elligett, General Manager of Cookie Man. Read on to discover how this brand has progressed through the decades to become one of Australia's top suppliers today. Click here