Interview - Riccardo Moretti - RDM Pizza
RDM Pizza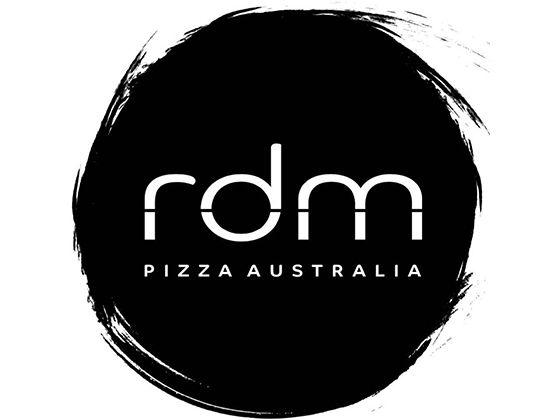 More Images
Pizza seems like such a simple thing, but when you talk to Riccardo Moretti, Managing Director of RDM Pizza, you discover there's a whole lot more to it. The company has crafted a true culinary specialty through their pizzas, dough balls and award-winning dough products for the foodservice industry.
FFW: What does RDM Pizza specialise in?
RDM PIZZA: RDM offers a full spectrum of pizza services, with our key service in providing our award-winning dough product to the foodservice industry in an array of pizza bases, snap frozen dough balls, and a convenience range. Our service also includes staff training and ensuring that our customers have the correct products and equipment to have a winning pizza section. Our passion is in ensuring our customers succeed again and again.
We also provide the following services to complement our products:
Consulting & Equipment - This allows an entrepreneur to have the peace of mind that we guide them from the initial thought of having a pizza shop or adding a pizza section to the finished product and support on the official opening. We offer tailored training and design on menus, layouts and equipment selection as well as wholesale pizza equipment supply.
Team Building – Whether you're a small organisation or large corporate, our team building program has been designed to create a thoughtful and engaging day where your team will learn how to create their very own pizza from flour and water to hand stretching, topping, baking and selling their masterpieces to our pizza chef, and for a chance to have that pizza featured on our catering menus! The day includes catered lunch/dinner including live pizza acrobatics shows.
Onsite Pizza Catering - Wedding or birthday, corporate event or party, we have designed many packages to suit all occasions and provide onsite mobile catering with our pizza professionals.
FFW: What is the history behind the brand?
RDM PIZZA: RDM Pizza was initially a consulting service started by Riccardo Moretti, that was designed to provide the industry pizza consulting for venues large and small. This service was very quickly taken up by industry chefs who needed help on achieving quality and consistency with their pizzas.
In late 2016, RDM Pizza Consulting transitioned to RDM Pizza Australia as there was strong demand from the industry for a product that they could purchase in a pizza base or dough ball form. Fulfilling a gap in the market for high quality and consistent pizza products, RDM Pizza experienced high growth and has gained a strong reputation in the industry with the support, guidance and training we continue to provide to the industry, as well as a high-quality dough product.
FFW: What makes your pizza bases different to other commercial pizza bases?
RDM PIZZA: RDM products are all produced in a traditional sourdough method, making them the lightest and easiest products to digest in the industry. Our pizza bases are all made with a Rustic Edge which provides the end user a modern authentic woodfired pizza, no matter what oven they use.
Our dough balls have also been designed in a Napoli style sourdough method, allowing chefs to keep dough on hand for up to 10 days in the cool room without over proofing. The best way to think about our dough balls is like wine, the longer it rests, the better it will provide soft fluffy crust with highlighted freckling. We also provide the training and support to master the art of hand stretching.
FFW: What role do your pizza bases play in a foodservice environment?
RDM PIZZA: Quality and consistency are the key aspects here; making dough is a science, it can be very easily made different each time just by the temperature of the water or the temperature in the air. In most cases chefs would make dough the very same day they would need to use it; by doing so they are aggravating the dough with excessive amounts of yeast which therefore will lead to wastage by the end of the night.
Using our state-of-the-art equipment and in a temperature-controlled HACCP environment, we are able to completely control each batch of dough accordingly. The recipe can only be modified or changed by three key people in the business and can all be done offsite. We have heavily invested in the best programs and machines to achieve the Quality & Consistency time and time again.
FFW: Can your customers order dough balls as well as ready bases?
RDM PIZZA: Yes, we service many national food distributors who carry the majority of our lines. If your distributor isn't carrying a specific line, just make contact with us and we can organise a sample and supply for you.
FFW: Do you offer gluten free options?
RDM PIZZA: Absolutely! Our gluten free bases are made offsite in a gluten free facility. Our gluten free bases have been designed at almost 100% hydration, which results in a base that isn't brittle and biscuity; it's a soft dough that melts in your mouth but with a slight crunch on the bottom. People who are coeliac are obsessed with our gluten free bases as they cannot believe it's gluten FREE.
FFW: How Australian is RDM Pizza?
RDM PIZZA: We are very proud to be an 100% Australian owned family business, with all our products 100% Australian made from ethically sourced ingredients. Our specially selected premium high protein wheat flour is 100% Aussie grown and our products are all manufactured in Sydney's inner-west.
FFW: How are pizzetti being used by your customers?
RDM PIZZA: Pizzetti are perfect for all route, venue and café trade including schools, stadiums, club cafes and convenience. Using only high-quality and ethically sourced ingredients, they come in plain or Margherita versions and are a great, high-margin, versatile product that can also be value-added, making it an industry favourite.
FFW: What kinds of foodservice businesses are using RDM Pizza products?
RDM PIZZA: RDM services a range of businesses across the HoReCa industry which includes clubs, pubs, hotels, cafes, restaurants, airlines, cruise ships, stadiums, schools, QSRs and other manufacturers offering them a clean label product.
FFW: What kind of feedback do you get from your customers and their customers about your product?
RDM PIZZA: We're provided with constant feedback around how high the quality of our product is and it has been likened to the 'Ferrari' of dough products. We've had customers say they would never go back to making their own dough or bases as RDM has enabled them to grow their sales and bottom line, improving on all efficiencies and resolving issues they may have been experiencing.
Below is a testimonial from The Laundy Group.
"The Laundy Group have been using RDM Pizza products for five years now across all our 20 venues. Since using their products we have seen a significant increase in pizza sales. We know that RDM delivers on consistency every time and all our venues receive exceptional reviews on a weekly basis. One of the key reasons to using RDM Pizza products is that they deliver on high quality and consistency that our customers and venues demand, every single time. It also enables us to maximise our bottom-line by having little-to-no wastage costs.
We feel as though we are a part of the RDM family, and their support extends far beyond a quality and consistent product. We receive full training for all our staff as well as retraining when needed and equipment support and knowledge.
I would highly recommend any kitchen looking for a quality and consistent pizza product and to maximise efficiencies in their kitchen to look no further than RDM."
Jamie Gannon
Executive Group Chef
FFW: Can the bases be used in other ways, aside from as pizzas?
RDM PIZZA: We've introduced a game changer to the market in our chocolate pizza base. It's highly versatile and allows creativity in toppings as well as creating a marketing opportunity for clients.
Other options are using the RDM snap frozen dough balls which can be used for Panzerotti https://drive.google.com/file/d/16ftBUubnd_l2nnZRIcdxQj5jjGcL10Zs/view?usp=sharing, fresh bread, calzones, pretzels and much more, which our team would be more than happy to demonstrate.
FFW: Do you supply your products frozen or chilled?
RDM PIZZA: All RDM products are made fresh and snap frozen to ensure product integrity and quality. We provide detailed instructions on thawing and cooking.
FFW: Do you ship Australia-wide?
RDM PIZZA: Yes, RDM is a national brand. We are selective who we supply to and supply reputable food distributors in the industry to make the RDM products accessible in every state and city.
FFW: If a foodservice business wants to have their own flavour variants or sizes, do you offer contract manufacturing services?
RDM PIZZA: Yes, we have some of the best state-of-the-art machines and R&D team in our facilities to co-manufacture your own products. Our team is made up of pizza professionals where we all work together on each project to achieve the best results for our customers and their specific needs.
FFW: What do you feel are the most compelling features of your brand?
RDM PIZZA: Every product is 100% Australian made, using only 100% premium Australian ingredients and supporting Aussie farmers. There are no additives or preservatives like some other products on the market and every single product is handmade with love and care and tested weekly in the RDM factory in Sydney's Inner-West.
We're incredibly proud of our heritage, but we're even more proud that we can witness our customers have so much success with our products.
FFW: Do you happen to follow any other food or beverage brands? Who is someone you watch closely and admire?
RDM PIZZA: We love watching businesses that we feel are aligned in regard to offering genuine innovation and build on passion and purpose. Companies that have provided a genuine solution to a gap in the market, companies that are built on passion, are brands that we love!
FFW: Is there anything else you'd like to add?
RDM PIZZA: I've has spent countless hours (and many pizzas!) since beginning in the industry in developing the perfect product that would be simple and easy to use, maintain consistency and high quality whilst retaining authenticity and ultimately improve customers' bottom lines. From watching my mum, to perfecting the product for the industry, RDM Pizza Australia makes every product as if they were making it for their own families. "I wanted anyone and everyone to be able to enjoy a 'perfect pizza'. In my mind, there was no need to ever have an inferior pizza ever again. RDM is a labour of love for me, with the brand name emblazoned with my initials, I stand by our products and services with my own personal guarantee of quality and consistency to you.
We know how difficult it can be to maintain consistency and efficiencies in the commercial kitchen. This product guarantees that your customers know to trust you again and again and with no room for any error, the pizza bases suit all commercial kitchens. It decreases wastage, saves on resources such as time and staffing and ensures your bottom line is maximised."
FFW: If you've been seeking a solution to your quality and consistency issues or wondering if pizza could be a successful offering for your business, get in touch with RDM Pizza today.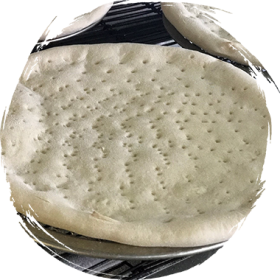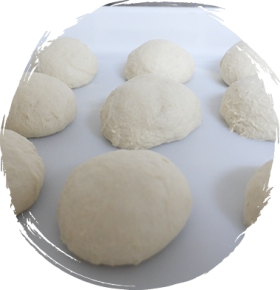 ---
Contact details for RDM Pizza
---