RDM Pizza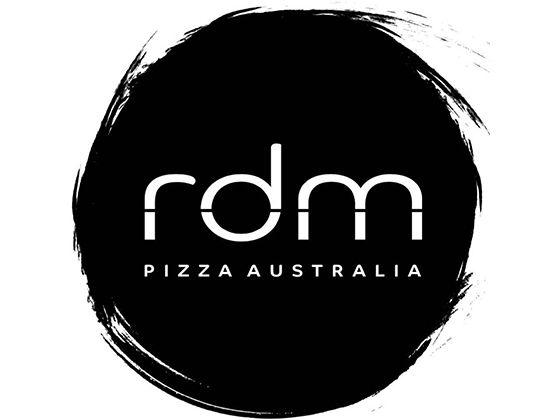 More Images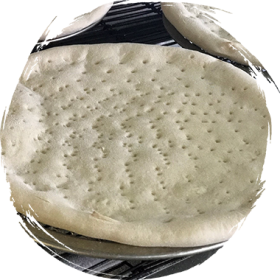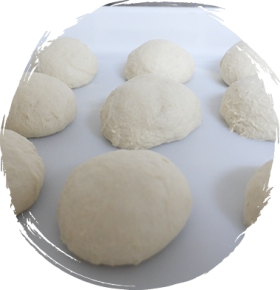 RDM Pizza
Wholesale Pizzas, Pizza Bases & Dough Balls
Starting with a family recipe passed down through the generations and progressing to a 100% Australian owned family business, RDM Pizza is a success story built on love.
Today, RDM Pizza shares that love with Australian consumers through their range of foodservice pizzas, pizza bases and dough balls, and cook-at-home products that customers adore. The company's philosophy is simple … "bringing you the best". That means the best ingredients, the best homespun recipes, the best quality and the best results.
RDM are pizza specialists and invite you to discover their guarantee of quality and consistency.
"We know how difficult it can be to maintain consistency and efficiencies in the commercial kitchen. This product guarantees that your customers know to trust you again and again and with no room for any error, the pizza bases suit all commercial kitchens. It decreases wastage, saves on resources such as time and staffing and ensures your bottom line is maximised." Riccardo Moretti, RDM Pizza
Driven by the obsession with the perfect pizza, RDM are determined to make it accessible to all.
Handmade pizzas, pizza bases and dough balls
100% Australian made
Premium 100% Australian ingredients
Frozen shelf life of 12 months*
Cook in conveyor ovens, gas/electric deck ovens or wood-fired ovens
No preservatives or additives
High in protein
Winner of the highly-acclaimed Best of the Best Traditional PIzza Challenge two years in a row!
Wholesale Pizzas for Foodservice
RDM Pizzas offers a range of solutions for foodservice businesses wanting to serve pizza. Purchase ready-made pizza bases that will impress your customers and satisfy their tastebuds. For you, it means no proofing, the highest quality product, excellent consistency, quick cooking time to save you time and money in the kitchen and efficiencies to maximise your bottom line. Simply develop your own topping options to suit your clientele's tastes.
Rustic Edge Par-Baked Round Pizza Bases – Made with the finest ingredients to an authentic Italian family recipe and lovingly handcrafted to provide modern Italian wood-fired results. Product sizes: 6″, 8″, 10″, 11″, 12″ and 13″. Quick to cook – just 2 minutes, 40 seconds at 300°
Par-Baked Square Pizza Bases – A cost-effective, no-waste and innovative menu offering. Add squares together to form a metre-long (or longer) pizza. The square shape makes it easier to cut and sell without waste. Ideal for grab and go options to be sold as pizza by the slice. Product size: 310mm x 310mm. Cooking time: 30 seconds to 3 minutes dependent on cooking method and desired outcome. Cooking methods: pizza ovens, pizza stones, conveyor ovens, rational ovens, sandwich press, deck ovens, wood-fired ovens.
Gluten Free Pizza Bases – Soft and spongy throughout, with a crisp bottom. Now you can offer your customers gluten free pizzas with no worries. Supplied with aluminium trays to avoid cross-contamination. Product size: 11". Cooking time: 3 minutes at 300° Shelf life: 6 months frozen*.
Chocolate Dessert Pizza Bases – A game-changer in the industry, RDM's chocolate handmade par-baked pizza bases provide a versatile and quick-serve dessert offering. Developed with three different cocoas, two dark and one milk to develop the special and complex flavour within the dough. Cooking time: 1 minute at 300° Product size: 10".
Chocolate Dough Balls - Create your own shapes from these chocolate dough balls and top with whatever goodies you choose.
Snap Frozen Dough Balls – An award-winning product, perfectly suited to maximising efficiencies in the commercial kitchen, RDM dough is made with only 100% premium Australian ingredients to their secret recipe. It's then immediately snap frozen within 15 minutes to ensure the dough's unique integrity is maintained. Stretch or roll into any shape. Can be used for frying, calzones or any other pizza dough product. Product sizes: 200g = 8-9" pizzas; 250g = 10-11″ pizzas; 300g = 12-13″ pizzas; 350g = 14″-15″ pizzas.
Pizzetti – Pre-prepared and ready to serve, there's no fuss, no waste and no time lost to prepping. Product size: 170mm x 90mm.
Chocolate Pizzetti - Untopped and ready to be customised to your desires.
Wholesale Pizzas for Retail
When the occasion calls for pizza at home, RDM has you ready. With their frozen pizza bases in the freezer, there's always something delicious to share around. RDM Pizzas are available to order in packs of 6, 12 or 24 and you can also order par-baked pizza bases.
Rustic Edge 10" or 12" Pizza Bases – 10" and 12" pizza bases made from only the finest ingredients from RDM Pizza's authentic Italian family recipe and handmade to provide modern Italian results.
Napoli 11" Gluten Free Pizza Bases – Gluten free Napoli-style pizza bases are made with only the finest sourced Italian gluten free flours and made to RDM Pizza's authentic Italian family recipe. Soft and spongy throughout with a crisp bottom, the bases need only to be topped and baked!
Family Fun Pack – A fun, interactive pizza-making experience for the whole family, the packs include 5 x 10" Rustic Edge Plain Pizza Bases, Mutti pizza sauce and mozzarella cheese.
Make Your Own Box – Put together a six-pack of delicious 12" topped pizzas, just the way you like it. Choose from Vegetarian, Chipotle Mexicana, Salami, BBQ Meat Lovers, Peri-Peri Chicken and Margherita.
For more information or to place an order, contact RDM Pizza today.
---
More information about RDM Pizza
Interview - Riccardo Moretti - RDM Pizza
Pizza seems like such a simple thing, but when you talk to Riccardo Moretti, Managing Director of RDM Pizza, you discover there's a whole lot more to it. The company has crafted a true culinary specialty through their pizzas, dough balls and award-winning dough products for the foodservice industry. Click here