Interview - Roger Gentile - Australian Pure Fruits
Australian Pure Fruits
More Images
Thirsty customers demand variety, pizzazz and that their dietary considerations are accommodated. We spoke with Roger Gentile, National Sales Manager of Australian Pure Fruits and found out how his brand offers plenty of different options, all made right here in Australia.
FFW: Who is behind the Australian Pure Fruits brand?
AUSTRALIAN PURE FRUITS: Australian Pure Fruits goes back as a company as far as 1899, manufacturing pureed Australian fruits in septic drums for sale to companies using these products as ingredients for their branded products. They also managed some private carbonated labels for some companies at this time and had a pure fruit range of 1 litre juices. It was bought from a family who was experienced in this industry from Echuca, Victoria, where the expansion in the last 20 years has occurred.
FFW: Is Australian Pure Fruits an Australian company?
AUSTRALIAN PURE FRUITS: Yes, it's a family-owned Australian company, all products made in Lobethal in the Adelaide Hills.
FFW: What categories of beverages do you offer?
AUSTRALIAN PURE FRUITS: Carbonated old fashioned soft drinks, organic juices, juices small size or 350ml assorted brands, brewed lower sugar carbonated drinks, and carbonated waters are coming.
FFW: Do you use all local ingredients?
AUSTRALIAN PURE FRUITS: Most of our ingredients are Australian. Most fruits that we Puree are local, from the Adelaide Hills. Some ingredients we imported due to short supply of concentrate in Australia.
FFW: What differentiates Australian Pure Fruits from other beverage suppliers?
AUSTRALIAN PURE FRUITS: You speak directly with the owners, not a board. The company has flexibility to suit changes in the market quickly, with minimal delay. We are Australian owned. We specialise in these categories and can manufacture anyone's needs to market. You deal with the manufacturer, not the middleman.
FFW: Do you supply Australia-wide?
AUSTRALIAN PURE FRUITS: Yes, we deliver Australia wide and we also export.
FFW: What virtues do your healthy drinks offer?
AUSTRALIAN PURE FRUITS: Ours is a range to suit anyone's needs; carbonated, cordials, cold filled, 100% natural juices, Accredited Organic juices, high shelf life. Stored ambient, not chilled. Brewed low sugar products. Some lines offer small bottles to be consumed as you buy as well as the big take-home bottle for home. We offer a point of difference in range, size and flavours to other manufacturers.
FFW: Where is your bottled water sourced from?
AUSTRALIAN PURE FRUITS: Adelaide Hills.
FFW: What can you tell us about the Feel'n Seedy drinks?
AUSTRALIAN PURE FRUITS: The three carbonated flavours which contain Kudzu and Multivitamins, B@C are a real pick-me-up drink. Helps beat a hangover.
FFW: Do you offer suggestions around which products are best suited to different retail or foodservice environments?
AUSTRALIAN PURE FRUITS: Yes, some lines are not suited for everyone due to the customers they serve so we steer them to the lines that could help them. If they work, we can also together discuss future additions to the flavours in that size.
FFW: What kinds of clients would you like to have that you don't currently?
AUSTRALIAN PURE FRUITS: We would love to be served on airlines, in schools and hospitality businesses as well as further ranging in supermarkets.
FFW: How do you make it easy for your clients to do business with you?
AUSTRALIAN PURE FRUITS: We do the first orders together with our clients so they do not overload, and they buy the best sellers to give them the best success rate. Deals are included to help get product into outlets. Many types of marketing materials are available to assist the customer achieve a higher success rate. Samples can be given out that we cover. Promotional programs can be locked in.
FFW: Do you happen to admire any other small producers of food or beverage products in Australia?
AUSTRALIAN PURE FRUITS: Yes, we work close with many other companies, either processing for them or working together, helping each other. Maggi Beer is one.
When Working with Australian Pure Fruits direct, we offer to the business a great range to suit anyone needing a particular product. We are an Australian product, all products manufactured in country Australia. We offer many years of experience with a team behind us to assist in the day to day, to help their business grow. We offer the larger bottle of popular products as well as the small bottle for greater scope of sales. The package to help you get started covers most areas to achieve the best result. Speak to us direct so we can accommodate what you want because we all do business in different ways and talking to us direct, we have flexibility to do that.
Satisfy your customers' thirsts with this enticing range of wholesale beverages from Australian Pure Fruits. Give them a call today to discuss samples, orders and promotions.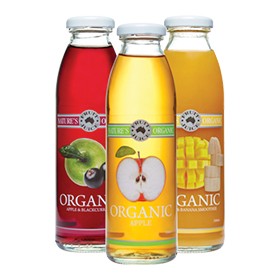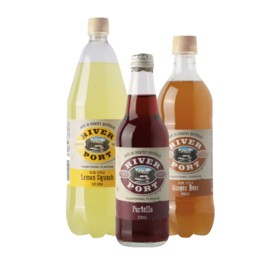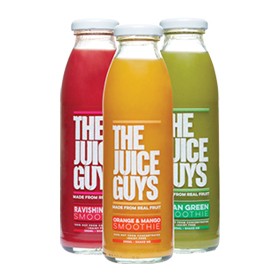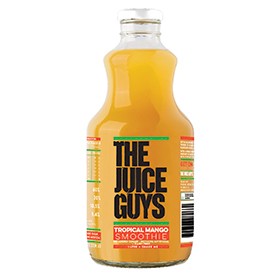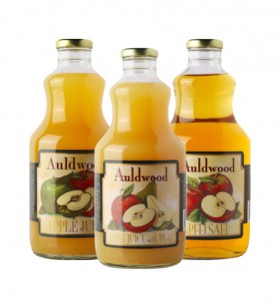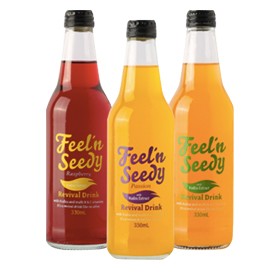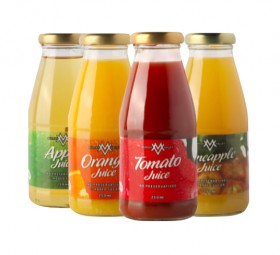 ---
Contact details for Australian Pure Fruits
---