Australian Pure Fruits
More Images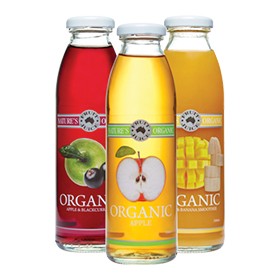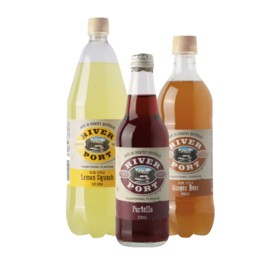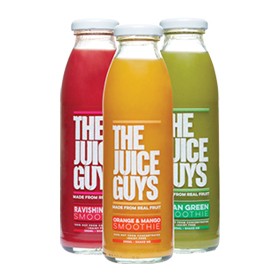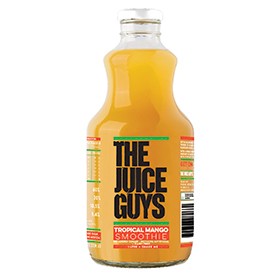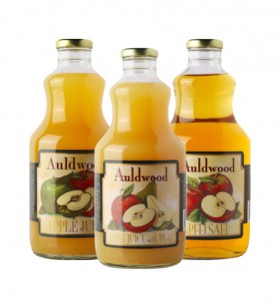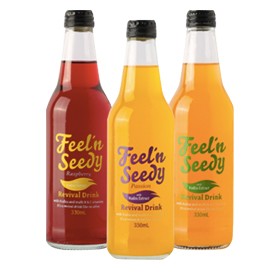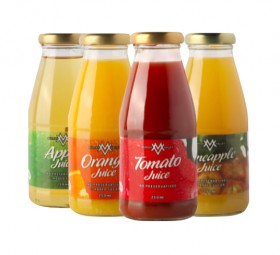 Australian Pure Fruits
Manufacturing Australian Made Beverages
Australian Pure Fruits manufacturers several premium brands of beverages that are sold right around Australia. From organic juices and healthful popular carbonated beverages, there is a flavour and brand to quench every kind of thirst.
Nature's Organic Juices
Made from quality ingredients, Nature's Organic is Australia's favourite organic juice choice. NASAA Certified.
Organic Tropical
Organic Apple & Guava
Organic Pineapple
Organic Apple
Organic Mango & Banana Smoothie
Organic Apple & Blackcurrant
Organic Orange
River Port Beverages
Favoured soft drinks since 1899, River Port Beverages originally hail from the country Victorian town of Echuca and are still made in country Australia. Available in 330ml glass bottles, 600ml PET bottles and 1.25L PET bottles. Choose from a range of classic and exciting flavours, including:
Lemon, Lime & Bitters
Ginger Beer
Raspberry & Lemonade
Creamy Soda
Portello
Sarsaparilla
Lemon Squash
Lemonade
Olde Style Lime
Spider lemon lime
Lite Portello
Pine quench
Sommer Naturals
Premium juice made from the best of Australian produce and the finest herbs and spices sourced locally and from around the world. The juices are gently pasteurised in the bottle so the juice retains all its flavour and natural goodness, without the need for preservatives. Not made from a concentrate this brand has no added sugar, no preservatives, no added flavours, just natural juice.
Beetroot Sunrise
Breakfast Smoothie
King Spirulina
Carrot Cleanse
Cheeky Cherry
Orange juice Passion Twist
Kiwi Strawberry
Hail Kail.
The Juice Guys
100% delicious juice for all occasions, The Juice Guys' products are made from real juice with no added sugar, nothing artificial, cold filled and vegan-friendly. They have an 18-month shelf life and are available in 1L.
Apple Juice
Mean Green Smoothie
Orange & Mango Smoothie
Orange & Passionfruit Smoothie
Orange Juice
Ravishing Red Smoothie
Auldwood Juice
A premium range of apple and pear juice made from local produce. 100% not from concentrate and free from preservatives and flavours. Available in 1L glass.
Apple Juice
Apfelsaft (cloudy apple juice)
Apple & Pear Juice
Feel'n Seedy Fruit Drinks
Touted as a 'hangover cure like no other', Feel'n Seedy beverages are formulated with Kudzu extract to give you a kick when you're not feeling so great. Available in 330ml glass bottles.
Original
Raspberry
Passionfruit
Murray Valley Juice
A range of 250ml long life, single serve juice. The bottles are tamper-sealed with a perforated lip, ideal for hotels and mini bars.
Orange Juice
Apple Juice
Tomato Juice
Pineapple Juice
Coast Natural Brewed Low Sugar
Pine Passion
Wildberry
Traditional Lemon
Blood Orange
Retailers
Turn to Australian Pure Fruits for a wide array of different drink brands and products and source your beverages from the one supplier. You can satisfy your customers' desires for all-natural, organic, nutritious, carbonated, non-carbonated and even cola.
Foodservice
Australian Pure Fruits can supply your wholesale beverage needs for your restaurant, café, bar, juice bar, hotel, resort, tuckshop, university canteen or other foodservice outlet.
For more information or to place an order, contact Australian Pure Fruits today.
---
More information about Australian Pure Fruits
Interview - Roger Gentile - Australian Pure Fruits
Thirsty customers demand variety, pizzazz and that their dietary considerations are accommodated. We spoke with Roger Gentile, National Sales Manager of Australian Pure Fruits and found out how his brand offers plenty of different options, all made right here in Australia. Click here