Interview - Yes You Can Drinks - Tyler Martin
Yes You Can Drinks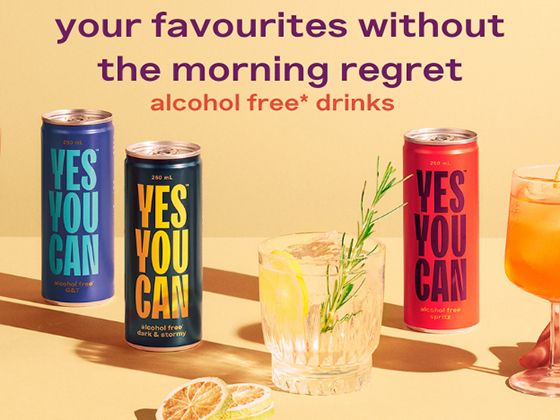 More Images
When you need to avoid alcohol but you still want to be a part of the festivities, do you settle for soda water or sugar-laden soft drinks? If you talk to Tyler Martin, co-founder of Yes You Can Drinks like we did, you'll find there's a far more appealing alternative!
FFW: Who are the people behind Yes You Can Drinks?
YES YOU CAN DRINKS: My partner Sophie and I are the co-founders of Yes You Can Drinks, with our one-year-old Teddy, the Chief Distraction Officer!
Mindful drinking was something that was born out of my water polo career, where there were many an occasion where I was a sober participant at an event, with a game or training meaning that I couldn't indulge as much as I otherwise would have.
Then, last year when Sophie was pregnant and was craving a quality non-alcoholic drink at a lunch, the penny dropped. Why couldn't we find anything we were comfortable drinking that tasted great?
Yes You Can was born!
"Aussie Olympian Tyler and his pregnant partner Soph created Yes You Can to give you a choice. A choice to enjoy those nights out with your mates, without (or even with just a little less) booze. A choice to reward yourself with your favourite drinks, without the inevitable slow start the next day. We are not the enemy of alcohol - we've had our fair share of big nights too! Yes You Can just provides the perfect option for the early riser, designated driver and the morning exerciser."
FFW: What can you tell us about the company itself?
YES YOU CAN DRINKS: We are an Australia owned and made (well Soph is a kiwi, so she will say we are AU/NZ owned but Aussie made 😊) family business. We started Yes You Can to solve our own problem, what to drink when you want to cut down or cut back. Be it a night, a week, a year or more, Yes You Can gives you the choice to drink how you want and feel. It gives you the choice and the power to decide what 'normal' looks like for you.
FFW: In a nutshell, what does Yes You Can offer?
Spritz:
Zesty orange and rhubarb herbal scents finished with a balmy bitterness. Made for sparkling sunsets, add a slice of fresh orange for that regret free afternoon in Tuscany vibe - or crack open the can and enjoy as is!
Tasting notes:
Subtly sweet orange and rhubarb whets the palate at the outset. Balancing out with a grapefruit and Italian Bitters blend. Crisp, complex and sessionable (and never syrupy!) Flashback™, our proprietary blend of botanicals gives the Yes You Can Spritz that afternoon-sun-in-Italy bite that doesn't burn.
G&T:
(Not) Just the tonic – a jolt of juniper with a classic bitter hit and that familiar G&T warmth. Enjoyed when it clinks in a fancy glass with a squeeze of fresh lemon and a clear mind… or sip and savour, straight from the can!
To Taste:
Sharp, clean and juniper forward, the Yes You Can G&T is a herbaceous homage to the original classic. Adding a dash of lemon lime and a lite and crisp tonic our bubbly botanical brew packs a punch. Flashback™ replicates that little hit without the hangover!
Dark & Stormy:
Stormy with the chance of a clear head and no morning regrets. Best served on the rocks with a side of satisfaction… or enjoyed straight from the cool, crisp can!
To Taste:
Razor sharp ginger is quick to commandeer the palate, before settling to allow zesty fresh lime to cut through. A smooth smoked applewood finishes the flavour as our Flashback™ gives the Yes You Can Dark & Stormy a late tingle to tickle your back palate.
The Yes You Can Flashback™
Introducing the Yes You Can Flashback™ - our proprietary blend of all natural botanical extracts that replicate the welcome warmth of drinking alcohol, minus the alcohol! We are taking back the Flashback™ - our little flash against the back of your throat is a long way from what we used to know the word to mean. Gone are the days of anxiety about last night's events, drunk text dread and partial memory loss.
FFW: What are the common denominators with all your products?
YES YOU CAN DRINKS: All our drinks are non-alcoholic, gluten free, vegan friendly and up to 70% lower in calories than the alcoholic equivalent. All natural flavours, distillates and extracts make up the complex profiles of our crafted canned beverages. Made for good nights and great mornings!
FFW: What role does Yes You Can play in the beverages market?
YES YOU CAN DRINKS: We want to democratise mindful drinking. We have created a fun and cheeky brand that literally 'takes the piss out of drinking!'
We want people to be proud to have our can in hand and own their choice to drink an on-trend, empowering and damn great tasting drink, without the hangover!
Our goal is to see a Yes You Can in hand everywhere from Australia's finest venues, sporting events, workplaces, airlines, right through to backyard barbies and as a nightly ritual to end your day. However and whenever you drink, Yes You Can!
FFW: What goes into your flavours?
YES YOU CAN DRINKS: We spent many months refining our recipes alongside world class mixologists; capturing that slight back of throat burn; the mouth feel that hits all your tastebuds; the flavours that make you sip and savour. Each drink has a complex array of natural flavours, extracts and distillates that interplay to create an adult tasting, complex and multidimensional flavour profile.
Our expert food technologists and mixology team have done the hard part for you, creating each perfectly crafted multi-dimensional flavour profile... in a can! So you can leave the cocktail kit and your personal bartender at home! Because if you need or want a drink in hand, make it the best damn drink possible. And, make it so good you won't even miss the booze
FFW: Can your drinks be consumed by children?
YES YOU CAN DRINKS: While technically legal, we do not advocate selling our drinks to anyone under 18.
FFW: Do you ship Australia-wide?
YES YOU CAN DRINKS: Yep we do!
FFW: How does your company help clients to promote your products in store?
YES YOU CAN DRINKS: We can provide counter tops, decals, point of sale items, local tastings/samplings, and we are actively driving sales through both paid and organic marketing channels. We are aggressively growing our social media presence and often shout out stockists, as well as on our own line channels.
FFW: How would you suggest retailers promote Yes You Can Drinks?
YES YOU CAN DRINKS: We are winning on brand and taste, with numerous blind tastings ranking our drinks well above the current category stalwarts. We suggest tastings as well as introduction to our brand on social media and the story behind our Aussie owned and made family business :)
To find out more about this forward-thinking brand of non-alcoholic drinks, get in touch with Yes You Can Drinks today.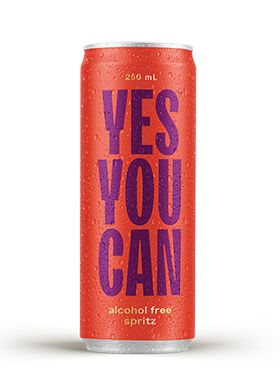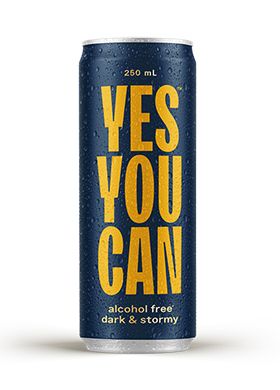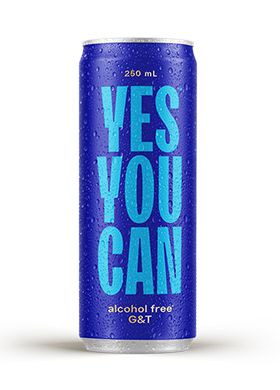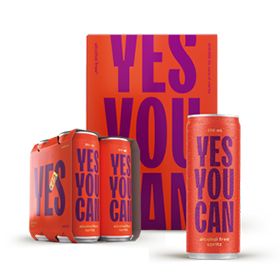 ---
Contact details for Yes You Can Drinks
---