Spoonfed Foods Savoury Jams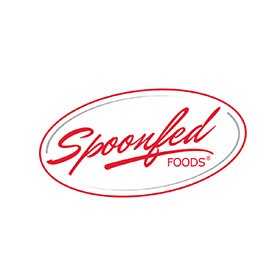 Spoonfed Foods offer a range of amazing wholesale savoury jams that are delicious with meats, cheeses, vegetables and even sandwiches. Read more about their products and how best to use them.
Company was established in 2005.
Spoonfed Foods' Savoury Jams are not chutneys, relishes or jellies. They are jams in the true sense.
A savoury jam is a jam that is designed to partner with particular foods.
Fruits are simmered slowly to a lava-like consistency then layers of flavours are added in the form of chilli, herbs, spices, apple vinegar and lemon zest.
Gluten free.
No artificial preservatives.
Slow cooked in small batches to extract maximum flavour complexity.
Every jam has its own personality and complements specific foods perfectly.
Premium products using top quality natural ingredients.
All products are proudly made in Australia.
Packaged in attractive, transparent glass jars.
The Spoonfed Foods product range
There's a Spoonfed Foods' Savoury Jam for every purpose … use on roasts, barbecued meats, chicken and to enhance cold leftovers for sandwiches or salads. Enjoy with cheese or spread on bread for a delicious snack.
Lamb Jam
Ham Jam
Snag Jam
Pork Jam
Garlic Jam
Hot Jam
Winemakers Jam
Retailers
Jazz up your condiments shelves with Spoonfed Foods' Savoury Jams. Customers looking for a tasty alternative to the usual chutneys and relishes will adore discovering these beauties. Try them for yourself so you can speak with authority about how delicious and versatile they are! Position with complementary products and near point of sale for those valuable impulse purchasing opportunities.
Foodservice
No need to spend hours labouring over hot pots of simmering savoury jams when Spoonfed Foods have expertly created them for you. Made with fresh, quality ingredients, the jams will add a new dimension to your dishes that will excite your customers' palates.
Contact Spoonfed Foods today to order your first batch of wholesale savoury jams.
---
Contact details for Spoonfed Foods Savoury Jams
---