Spoonfed Foods Savoury Jams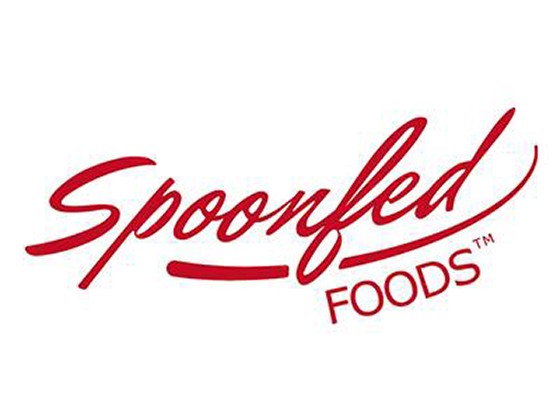 More Images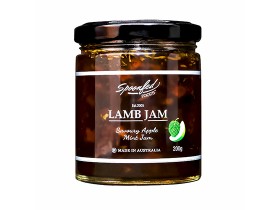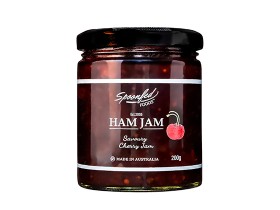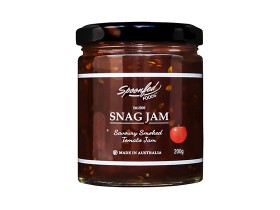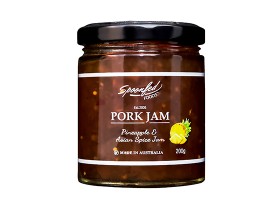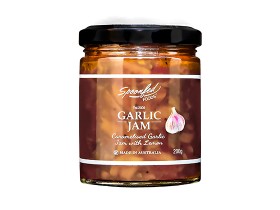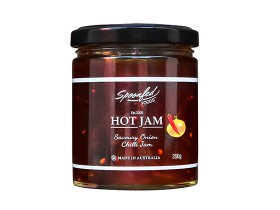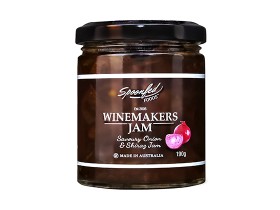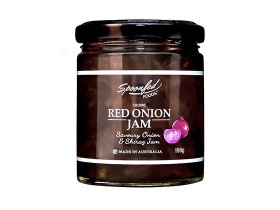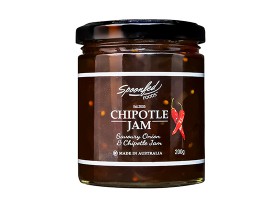 Spoonfed Foods Savoury Jams
The Original and the Best Savoury Jams
Spoonfed Foods has created a taste experience akin to travelling to your dream destination! Spoonfed Foods offers an outstanding range of gourmet savoury jams that have been created to perfectly accompany foods and deliver an extra flavour dimension. These jams stand out from the crowd; they are not relishes, chutneys or jellies; and with names like Lamb Jam, Ham Jam and Snag Jam, they intrigue and tantalise, even before the jar is opened.
100% gluten free
No artificial preservatives
Used by top chefs, acclaimed by food writers
With a very loyal following of consumers that continues to grow
All products are slow cooked in small batches to achieve maximum flavour and complexity, and finished with freshly chopped herbs, a flourish or spice or fresh lemon zest, or other complementary ingredient. The balanced layering of flavours and the carefully created textures make these savoury jams winners to return to time and again.
Lamb Jam
The ultimate accompaniment to the delicate meat, Lamb Jam is a delectable concoction of apple, mint and rosemary, spiked perfectly with fresh lemon. Use on roasted, barbecued or slow cooked lamb, serve with cold leftovers or spread on a lamb sandwich. Experience Bliss – their first creation and still a best seller!
Ham Jam
Brace your tastebuds for sour cherries simmered with exotic spices. Enjoy with ham, turkey, chicken, pork, bacon and eggs, on crusty bread or with your favourite cheese. Create your best Christmas ham ever by using Ham Jam to baste while cooking. Something you must experience and will never forget.
Snag Jam
Beautiful smoked tomatoes are enlivened with a hint of chilli and selected spices to create the world's first Snag Jam. Just the smell is sensational. Enjoy with any barbecued or grilled meat. Don't hold a sausage sizzle without it!
Pork Jam
Sunshine in a jar … unleash the fresh flavours of golden pineapple, apple and expertly blended Asian spices for a tangy, fragrant jam that will perfectly match pork, duck, chicken, prawns or fish.
Garlic Jam
Lemon and zingy herbs add a fresh slant to a caramelised garlic base. Use lavishly with barbecued meats, poultry and cheese, baste a roast or stir through sauces, stir-fries and gravies.
Hot Jam
Not just hot but bursting with flavour, Hot Jam is a sublimely hot chilli jam that has been known to become addictive. Add to any food that needs that 'something extra'. Heat never fails.
Winemakers Jam / Red Onion Jam
A sensational blend of red onions, red wine and port, seasoned with farm-grown bay leaves. This jam is extremely versatile and partners with many foods, but utterly scrumptious with steak, a good roast or your favourite cheeses.
Red Onion jam was awarded a Bronze medal at the 2015 Sydney Royal Fine Food Show.
Chipotle Jam
Deliciously combines the smokey aroma and flavour of chipotle with undertones of capsicum and onion. Enjoy chilli? Then you'll love this jam. Add to any food that needs that something extra. Bring your family & friends together and take your next meal from great to amazing.
Chipotle jam was awarded a Gold medal at the 2017 Sydney Royal Fine Food Show, winning its category.
Retailers and food hamper companies
Spoonfed Foods' quality gourmet savoury jams are effortless dollar boosters. Any meal will be elevated to new heights with the addition of a spoonful. Position the jars at point of sale for impulse purchases and alongside meats, sausages, cheeses and breads. Offer your customers a taste, hold cooking demos and talk about the all-natural goodness.
Perfect for gourmet retailers, delicatessens, butchers, greengrocers and fine food providores. Spoonfed Foods' savoury jams make excellent additions to gourmet food hampers for corporate or personal gift giving.
Give Spoonfed Foods a call today to explore their range of gourmet savoury jams for yourself. One taste and you'll be extolling their virtues to your customers.
---
More information about Spoonfed Foods Savoury Jams
Interview - Valerie Carter - Spoonfed Foods
Creating a new food category can be a risky business but not so in the case of Spoonfed Foods' amazing gourmet savoury jams. As an alternative to chutneys and relishes, the jams hold their own in a crowded marketplace and provide fresh inspiration for professional and home cooks. We spoke with Valerie Charter – Director about the perceived need for a savoury jam and how well consumers have embraced them. Click here
Spoonfed Foods Savoury Jams
Spoonfed Foods offer a range of amazing wholesale savoury jams that are delicious with meats, cheeses, vegetables and even sandwiches. Read more about their products and how best to use them. Click here