Article - Sami's Kitchen + Cartel & Co
Sami's Kitchen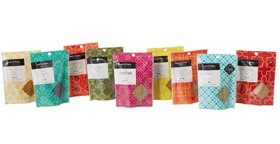 More Images
When it comes to adding big flavours, Cartel & Co have you covered. Distributors for artisan producers from Australia and around the world, they can help you add exotic Middle Eastern and Mediterranean flavours, the taste of New York City or something more from down Mexico way. And it's all as easy as can be; simply open a jar, a bottle or a packet and off you go. Let's explore just a few of them.
Red Clipper Chilli Sauces
The humble chilli adds life to everything it touches! Not just heat but real flavour and complexity to meat, vegetable and seafood dishes. Thanks to Red Clipper, chilli sauce is so much more than a mere condiment. Sure, you can drizzle it, pour it or slather it over your favourite dishes but get a little clever and it becomes a proper ingredient that can do wonders for ho-hum plates of food.
There's Habanero with Mango, Rockmelon & Lime which features a divine fruitiness. More fruit goodness goes into Habanero with Green Papaya, Mango & Pimento. Then there's zesty Jalapeno with Green Tomato & Coriander. And of course, Red Habanero with fiery Cayenne & Tomato. Each deserves its very own special place in your heart and your pantry for its ability to add a sophisticated touch of down-south-over-the-border. Red Clipper Chilli Sauces are made without any preservatives, artificial flavours or colours and the clanger is, they're all Australian-made!
Brooklyn Brine Co.
You know how you hear about those famous New York City pickles that seem to be in everything from baseball game hot dogs to greasy spoon joint burgers? Well if you're looking for the real deal, the genuine article, it has to be a jar of the good stuff from Brooklyn Brine Co. They take all natural ingredients including non-GMO cucumbers, non-irradiated spices and apple cider vinegar from New York state apples and week in, week out stuff thousands of jars by hand. True story! Choose from New York City Deli Style if you want to start out easy but dip your toe in some adventurous pickle-tasting and try the Whiskey Sour Pickles for a sensational experience. Or go for Damn Spicy which lives up to its name in spades. Or maybe select Maple Bourbon Bread & Butter which is every bit as divine as it sounds. These are bite-sized pickle chips soused in bourbon and organic maple syrup. Or how about Beer Pickle? Salivating yet? There's one more … Barrel-Cured Garlic Dill, maybe a bit of a palate cleanser with its perfect balance and clean, crisp finish.
Brooklyn Brine Co. also do a couple of awesome sauces. Maple Bourbon Mustard would not be out of place on any self-respecting triple-stack burger and could in fact be your business's point of difference in the overcrowded burger market. Or, splash out on Dairy-Free Secret Sauce and leave your customers wondering what's in it!
Sami's Kitchen
Now Sami's Kitchen is a brand that has some wonderful goodies to offer. They're all about Middle Eastern flavours and they hail from the land of the long white cloud. They do a spectacular line of spices plus some highly munch-worthy nut mixes.
First, the spice blends. Authentic and premium, they are free of any artificial ingredients, preservatives, fillers, MSG or other undesirables. You get to choose what you're in the mood for and the spice blend does the rest. There's an Armenian Mince Spice – 'Sujuk' – and a Dukkah-Style Zaatar Blend. If chicken's on the menu, then go for the Shish Tawook spices. Red meat? Choose the Shawarma spices. All up, there are 9 blends, each with its own personality and cleverness.
As for the nuts, well they are pretty darned addictive.
Smoked Almonds, Chickpeas & Pepitas
Thyme & Sesame Almonds, Kri Kri & Cashews
Thyme & Sesame Almonds, Kri Kri & Pepitas
Use them to jazz up a cheeseboard, garnish a very special meal or round out a mezze plate. They work brilliantly with an icy cold beer or cider and they deliver great bang for buck on both crunch and flavour. Gluten free, protein rich and with no artificial flavours.
Contact Cartel & Co. today
As you've read, Cartel & Co. could corner the market on flavour on these products alone. Today's the day you decide to pack more punch into every dish you turn out. Make it happen with Red Clipper Chilli Sauces, Brooklyn Brine Co. and Sami's Kitchen.
For retailers, wait till you get these numbers on your shelves! Your foodie customers are going to love you even more. For more information or to place an order, contact Cartel & Co. today.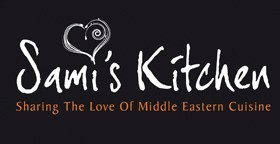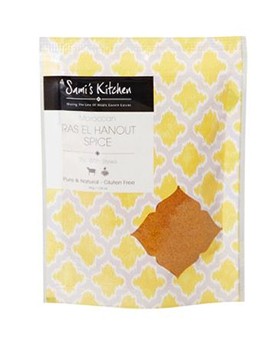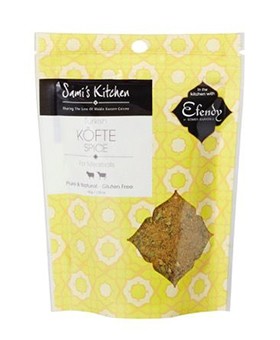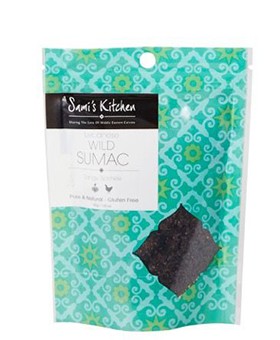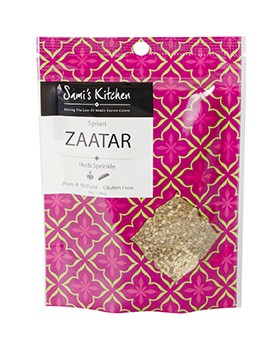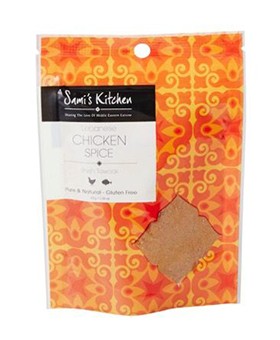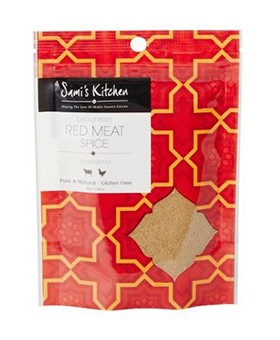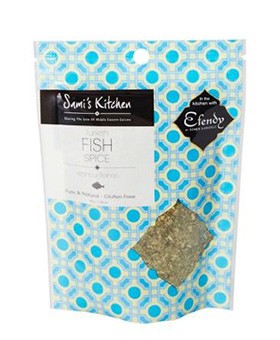 ---
Contact details for Sami's Kitchen
---