Sami's Kitchen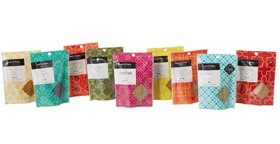 More Images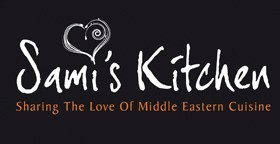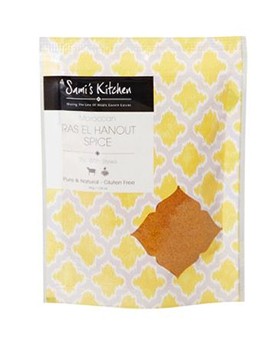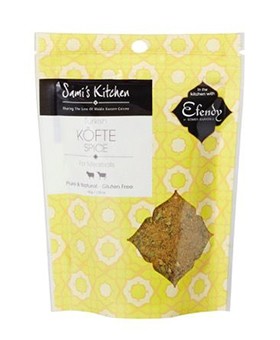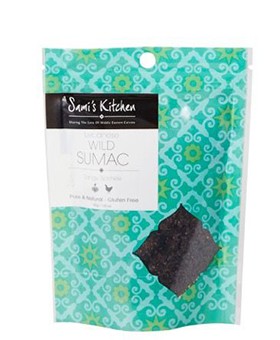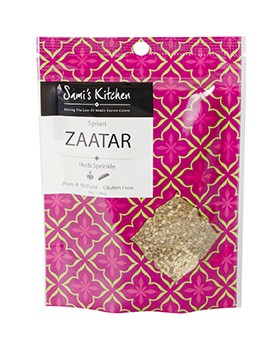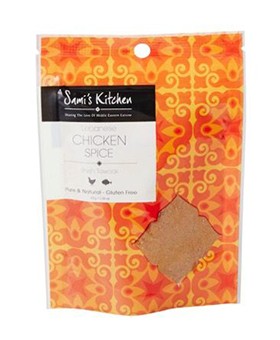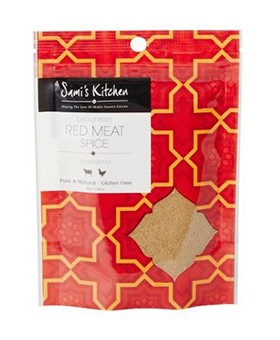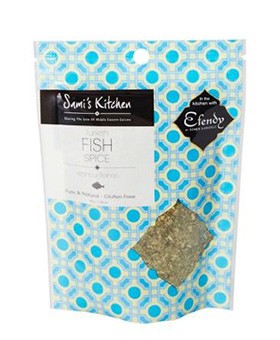 Sami's Kitchen
Middle Eastern Spice Blends
Sami's Kitchen is home to an incredible range of authentic Middle Eastern spice blends and spiced nuts. Family-owned and operated, the Sami's Kitchen range is derived from generations-old recipes, enabling home cooks and professional chefs to create the complexity and aroma of traditional Middle Eastern cuisine, simply and successfully.
Sami's products are made in Australia from premium, locally sourced, all-natural ingredients. Every product is free from gluten, preservatives, fillers and MSG and made to authentic Middle Eastern recipes. The Sami's Kitchen range offers delicious recipe ideas for inspired culinary creations.
Sami's Kitchen Middle Eastern Spice Spice Blends
Sami's Kitchen Spice Blends are made from authentic, natural ingredients to provide outstanding Middle Eastern flavour and versatility. As a simple sprinkling on meat before grilling or a welcome addition to a hearty marinade, Sami's spices deliver on flavour, quality and authenticity.
Dukkah-style Zaatar Blend
This prized spice blend is a staple in Middle Eastern kitchens. Made from a base of authentic Middle Eastern thyme and combined with sumac, sesame, salt, coriander and cumin, Sami's Zaatar Blend is highly versatile and a kitchen must.
45g re-sealable stand-up pouch.
Lebanese Chicken Spice
Shish Tawook is a succulent and traditional Middle Eastern chicken dish. This beautiful Lebanese spice blend combines garlic, paprika, pimento, nutmeg, thyme and cinnamon to enhance any chicken or fish dish.
45g re-sealable stand-up pouch.
Lebanese Red Meat Spice
Shawarma is a Lebanese red meat spice blend, traditionally used on the popular spit roast. Typically paired with lamb, this flavour-packed blend will match perfectly with most red meats, from a barbecue or kebab to a slow cooked roast. Blended with pimento, black pepper, mustard, cumin, ginger, cardamom, coriander, nutmeg, cinnamon and cloves.
45g re-sealable stand-up pouch.
Moroccan Ras El Hanout
Indulge the richness and diversity of North African cuisine with this finely balanced and fragrant spice mix. Sami's Ras El Hanout Moroccan spice blend reflects the essence of Morocco through an enticing combination of paprika, turmeric, coriander, fennel, ginger, cinnamon, black pepper, cardamom, pimento, cumin, Kashmiri chilli, dried mint, nutmeg and caraway.
45g re-sealable stand-up pouch.
Armenian Mince Spice
Traditionally, Sujuk is an aromatic air-dried sausage that has enriched Middle Eastern palates for centuries. Sami's Armenian spice mix allows the addition of traditional Sujuk flavours to be used in a contemporary way, for sausages, burgers, meatballs and other mince-based dishes. Contains black pepper, paprika, cumin, fenugreek, nutmeg, ginger, cloves and chilli.
45g re-sealable stand-up pouch.
Lebanese Wild Sumac
Before the introduction of lemons, the Romans used sumac for its sour taste and citrus tang. Derived from the ground fruits of the Sumac shrub, Sami's Lebanese Wild Sumac is a kitchen staple, adding a tangy citrus hit to spice rubs, marinades, salads and dressings.
45g re-sealable stand-up pouch.
Turkish Köfte Spice
This traditional Turkish spice blend has been created in collaboration with celebrated Sydney chef Somer Sivrioglu of Efendy restaurant and the newly opened Anason at Barangaroo. An ideal meat rub or tasty meatball addition, this traditional blend contains cumin, dried oregano, dried parsley, pimento, black pepper, coriander and paprika.
45g re-sealable stand-up pouch.
Istanbul Bahari Turkish Fish Spice
Another gem in collaboration with Sydney chef Somer Sivrioglu of Sydney restaurants Efendy and Anason, Sami's Turkish Fish Spice will transform a simple fish dish into something quite special through the classic blend of dill tips, fennel, lemon pepper, tarragon, marjoram, sumac and dried mint.
45g re-sealable stand-up pouch.
Turkish Dolma Spice
A further collaboration with Efendy and Anason's Somer Sivrioglu, this Turkish Dolma blend offers a subtle combining of spices that will enhance the flavour of any grain, from rice and quinoa to freekeh and cous cous. Contains dill tips, dried mint, pimento, cinnamon, black pepper, coriander and cumin.
45g re-sealable stand-up pouch.
Retailers
Sami's Kitchen has earned a reputation for producing authentic Middle Eastern flavours through a diverse range of traditional spice blends. The collaboration with Somer Sivrioglu of Efendy and Anason restaurants adds further weight to the authenticity of the Sami's range, and specialist grocers and gourmet delis will benefit from this premium range of Middle Eastern products. Customers will enjoy the all-natural, preservative-free and filler-free virtues as well as the incredible flavours and simple recipe ideas.
The Sami's Kitchen range would also work wonderfully in themed gift hampers. Display Sami's merchandise with related products for extra selling power - including fresh meats, yoghurts, vegetables and Middle Eastern breads.
Food Service
Available in 1kg and 5kg bulk quantities, Sami's wholesale spice blends and salt rubs will add Middle Eastern authenticity to a commercial kitchen. Made in Australia with only the finest natural ingredients, Sami's guarantees optimal freshness with exemplary quality and taste.
Contact our distributors Cartel & Co today about adding Sami's Kitchen exquisite and exotic Middle Eastern range to your shelves or menu.
---
More information about Sami's Kitchen
Wham Bam Flavours Pack a Punch from Cartel & Co.
When it comes to adding big flavours, Cartel & Co have you covered. Distributors for artisan producers from Australia and around the world, they can help you add exotic Middle Eastern and Mediterranean flavours, the taste of New York City or something more from down Mexico way. And it's all as easy as can be; simply open a jar, a bottle or a packet and off you go. Let's explore each. Click here
Interview - Hayssam Bejjani - Sami's Kitchen
Middle Eastern flavours are increasingly sought by Aussie and New Zealand consumers, as evidenced by the number of Turkish, Lebanese and Moroccan-inspired restaurants that have proliferated in recent times. But the Bejjani family know from experience at the coalface, that consumers are keen to recreate these time-honoured recipes at home. We spoke with Hayssam Bejjani, Co-Founder and Chief Executive Foodie of Sami's Kitchen about their range of products that are helping home and restaurant cooks whip up Middle Eastern dishes that taste every bit as good as those served back in the homeland. Click here