WholeFarm
More Images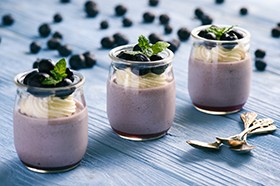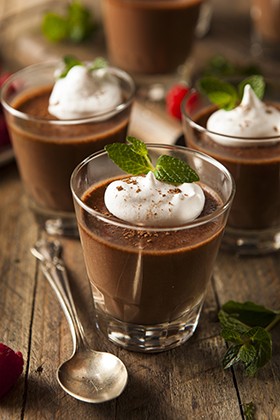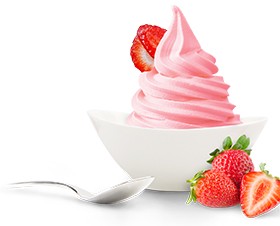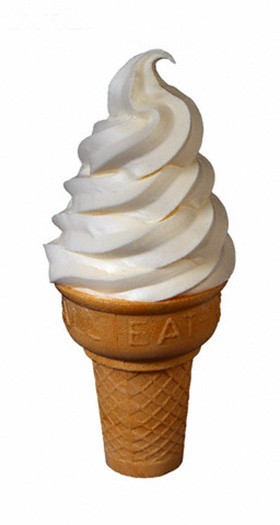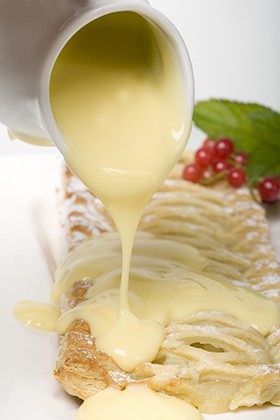 WholeFarm
Wholesale Dry Goods – Food and Beverage Bases
Brisbane food product developer WholeFarm creates quality food products for hospitality and food manufacturing clients. Their expert team are equipped with decades of food technology experience between them and are continually researching world food trends to bring the latest tastes and ideas to life. WholeFarm's solutions are cost-effective and smart, intended to simplify and streamline food preparation without any compromise on texture or flavour.
Gourmet Tree Mousse Dessert Mix
A new panna cotta style instant dessert with a light yet satisfying texture. Simply add water then chill for chef-quality panna cotta without the complications or mess. You can make up large quantities in a short time and experiment with garnishes and presentation. Available in 6 delicious flavours, it can be used as a standalone dessert with garnish or added as a layer in cheesecakes, mousse cakes and trifles. Fill pastries and tarts with delicate mousse. Each 500g sachet produces 20-24 servings of 70g each. Available as 12x500g sachets = 6kg carton.
The flavours
Creamy Milk
Blueberry
Chocolate
Green Tea
Café Latte
Mango
Also available in fresh yoghurt dessert and crème vanilla flavours; minimum order quantities apply.
Frozen Yoghurts
Yomaxx Frozen Yoghurt - WholeFarm's best seller, Yomaxx frozen yoghurt boasts a smooth yoghurt flavour with the ideal blend of sweetness, milkiness and sourness. Manufactured in Australia, it is hugely popular with retailers and their customers all over the world. Use it in smoothies and shakes to give a yoghurt taste boost without the expense of fresh yoghurt. Simply add water. Add fruits, fruit syrups or probiotic bacteria as desired. (8 x1.5kg sachets per carton - gives around 400 servings in total.)
Yo Yo Frozen Yoghurt - Manufactured in Australia, Yo Yo frozen yoghurt delivers a full-flavoured, quality product which leads the way in flavour and mouth feel. It can also be used as a base for smoothies and shakes for that unmistakable yoghurt taste. Simply add water and whole milk. If desired, you can also add probiotic bacteria. Create irresistible fruity frozen yoghurt with your choice of fresh fruits or fruit syrups. Special order - minimum quantities apply. (8 x1.6kg sachets per carton - gives around 400 servings in total.)
Soft Serve Mixes
Twist 'n' Creamy – Chain store grade soft-serve, WholeFarm's biggest seller. It stands up against all the major brands with its full flavour and texture, all at a cost-effective price. It's also versatile enough to use in thick shakes and smoothies by simply adding water. Add desired flavourings such as toppings, fruit syrups or other powdered additives. Each sachet makes around 5 litres of mix (8 x 1.5kg sachets per carton - gives around 400 servings in total).
GoldenFarm Premier Vanilla – WholeFarm's premium ice cream soft serve is smooth and addictively delicious. The recipe has been created to provide the smoothest texture available for soft serve ice cream. Supplied in a soft serve powder form, it easily competes with liquid mixes and is far more cost-effective. Each sachet makes around 5 litres of mix (8 x 1.5kg sachets per carton - gives around 400 servings in total).
Frappes, Smoothies and Shakes
Fresno Frappe Base – Add a full range of decadent drinks to your menu with Fresno Frappe Base. With just a few simple ingredients, you can make an exciting array of options including fruit smoothies, iced drinks and frappes. Fresno's base contains all the ingredients you need to create tasty, high value products. Try a chocolate frappe, strawberry fruit smoothie or iced coffee. With Fresno, you get 5-star hotel-style products at small-outlet pricing. For larger businesses, Fresno makes it easy to standardise recipes for staff to follow. Special order - minimum quantities apply.
Savoury Sauces
Gourmet Tree Australian Cheddar Cheese Sauce – All the flavour of a fresh cheese product without the hassles of storage and wastage. This product features only quality Australian cheeses and is packed with full cheesy flavour. Use in dipping pots of sauce, spoon over loaded chips and wedges, serve with nacho cheese or use as a pizza topping. Simply mix the powder base with warm water and use a hand blender. Available in 500g sachets. Chilli Cheese coming soon. (12 x 500g to a carton.)
Instant Milk Powder
Gourmet Tree Milk 262gm Powder Sachets – Designed for cafes, restaurants or wholesale catering, every sachet of Gourmet Tree Milk Powder makes 2 litres of milk. Tastes just like fresh milk but doesn't have the same high cost. Ideal for coffee shops because of its excellent mouth feel and foaming qualities. Mix up whenever you need milk by adding fresh water and refrigerating. Minimum order quantities apply.
Fudge Sauce Toppings
(Under development - enquiries welcome.)
Gourmet Tree Fudge Sauce Toppings – Create next-level desserts with these decadent fudge sauces. Available in Caramel Fudge and Rich Chocolate.
Bakery/Pouring Custard Mix
(Under development - enquiries welcome.)
Gourmet Tree Bakery Custard – An innovative, truly gourmet product that utilises the best of Australian dairy. Just add to hot or cold water to produce a vanilla custard that tastes just like homemade. Bakery Custard sets without refrigeration and is used in pastries, tarts and cakes. Pouring Custard is perfect for presenting in jugs or for pouring over puddings and strudels.
Foodservice
WholeFarm's wholesale dry mixes and bases provide outstanding convenience, cost savings and quality results for your restaurant, café, hotel, dessert café or food truck. They allow you to save money while avoiding waste, mess and time-consuming tasks. Count on quality flavours with brilliant consistency. Every time you whip them up, they'll taste and perform the same.
Food manufacturers
Use WholeFarm's wholesale dry mixes and bases in your facility to save time, money and wastage. Expect outstanding results and no one will know the difference.
For more information or to place an initial order, contact WholeFarm today.
---
More information about WholeFarm
Interview - Andrew McNab - Wholefarm
Has it ever occurred to you that water is expensive? When you need soft serve ice cream, frozen yoghurt, smoothie and milkshake bases, wouldn't it be great to have everything in powder form so that you're not paying for and transporting water? We spoke with Andrew McNab, Managing Director and Food Technologist at Wholefarm Australia and discovered much more about the company and its products. Click here