Adelia Fine Foods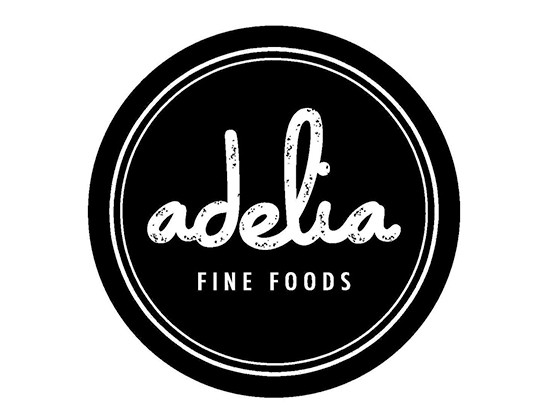 More Images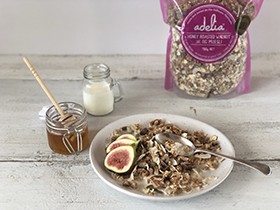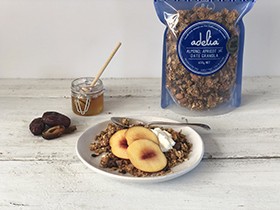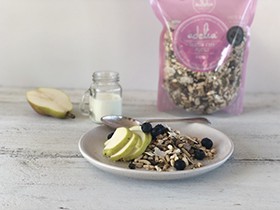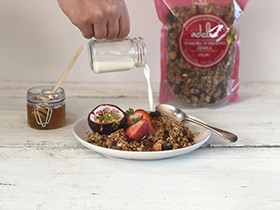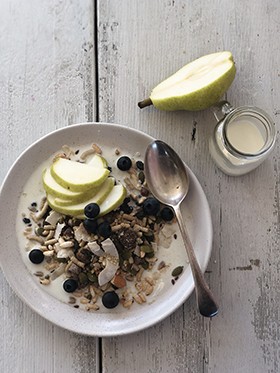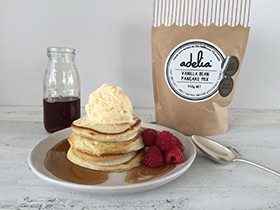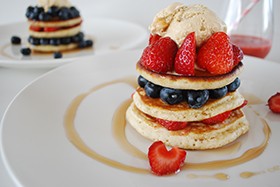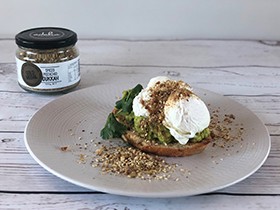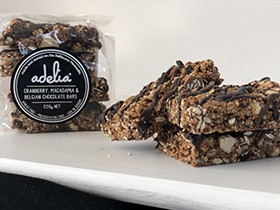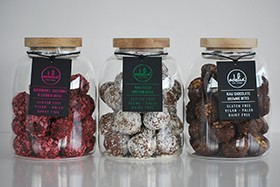 Service Area Australia wide
Adelia Fine Foods
Award Winning Breakfast Foods
Adelia Fine Foods is a boutique artisan business run by husband and wife team Adam and Amelia – hence the name, 'Adelia'. The two share the vision to produce a quality range of handmade products using quality and natural ingredients. They thrive on experimenting with new flavour combinations and draw inspiration from the world around them. Adam and Amelia are exceptionally proud of their unique, flavoursome foods and look forward to sharing their passion with you.
Their wholesale breakfast foods range includes indulgent granolas, wholesome muesli's, a divine pancake mix range, dukkah and a range of healthy snacks including granola bars and protein bites. There are options to suit most intolerances and food preferences, including gluten free, vegan, paleo, keto, low sugar and fructose friendly.
Almost every product in the range has won at least 1 Fine Food Award.
Granola
Granola is a tempting concoction of muesli-like ingredients but with the added crunch and delight of clusters.
Cranberry & Macadamia Granola 650g
Australian macadamias and sweet juicy cranberries are blended with local grains, seeds, organic sunflower kernels and organic coconut, then tossed with local vanilla infused honey and cinnamon, lightly roasted until golden clusters form.
Organic Fruit & Almond Granola 450g
A hearty blend of certified organic ingredients including Barossa Valley almonds, dried fruits from the Murray region and local grains, sweetened with wild Australian honey. A touch of spice is added and the granola is slow baked till lightly golden and crunchy, ready for your morning wakeup call.
Almond, Apricot and Date Granola – 650g
This lightly toasted muesli is the perfect start to any morning. A blend of Australian grains and seeds, organic coconut and crunchy Barossa Valley almonds tossed with natural and organic fruits roasted with local honey and spices.
Raw Chocolate, Goji and Almond Granola – 650g
An indulgent vegan chocolate delight - Roasted golden almonds, organic coconut and goji berries with burst of inca berries, raw cacao nibs and organic vanilla bean. Raw grains, seeds and raw cacao power are lashed with organic rice syrup and toasted till golden and crunchy.
Mango, Cashew & Coconut Granola – 450g
A blend of Australian mango, cashew nuts and coconut make this granola creamy yet punchy. We add a touch of spice, then slow bake till lightly golden and crunchy ready for your morning treat.
Muesli
A powerhouse of healthy ingredients to start your day with energy and keep you going until lunch time, muesli has so much to offer including flavour, mouth feel and goodness.
Honey Roasted Walnut and Fig Muesli - 700g
Loaded with plenty of honey roasted walnuts, figs, organic coconut and juicy dates make this muesli is absolutely delicious. Blended with local oats, linseeds, sesame, pepitas and scented with organic vanilla bean, the flavours are amazing. It's hard to stop at one bowl!
Seed & Nut Muesli 700g
Lightly toasted Australian macadamias, almonds and pistachios are tossed with honey, rapadura sugar and spices, then blended with organic puffed quinoa, pepita seeds and Australian sourced grains and organic sunflower kernels. (Rapadura is a natural sweetener derived from the sugar cane plant.)
Superfoods Muesli 700g
A blend of superfoods, beneficial to your health and wellbeing. This muesli is high in antioxidants and fibre. Organic inca berries, goji berries and succulent cranberries are tossed through organic puffed brown rice, amaranth, quinoa, chia seeds and linseeds.
Apricot, Almond & Vanilla Bean Muesli - 700g
Sultanas, currants and crunchy almonds sourced from the Murray region are blended with organic apricots, organic coconut, cranberries, local grains and organic sunflower kernels to create delicious blend to start your day.
Quinoa, Chia and Date Porridge – 700g
Organic quinoa flakes, chia and linseeds are blended with local oats to make this porridge a very healthy start to the day. Organic coconut, dates and vanilla bean give a little natural sweetness. With less than 6% sugar and full of natural goodness, you will be feeling full of energy. Warm up Adelia's scrumptious porridge blend with either, milk, water or if more adventurous, try some coconut water.
Gluten Free
Nut and Chia Granola – 400g
This incredible low fructose and Paleo friendly blend is mind blowing. Almonds, walnuts, activated buckwheat and quinoa are blended with plenty of seeds and organic rice syrup. Spiced with cinnamon and organic vanilla bean, this is a very healthy morning treat or snack.
Gluten Free Muesli – 650g
Activated buckwheat, organic quinoa, amaranth and rice bran straws are blended with juicy cranberries, organic apricots, crunchy pepitas and organic sunflower kernels, all tossed with almonds and fruit sourced from the Murray region, organic coconut and a hint of cinnamon and vanilla bean.
Raw Paleo Muesli – 500g
This irresistible blend of raw natural ingredients makes Adelia's Paleo blend the perfect start to the day. Barossa spray-free almonds, macadamias and organic coconut flakes are blended with goji berries, dates, pepitas and sunflower kernels with a hint of organic vanilla bean and cinnamon.
KETO Granola – 350g
This amazing blend of raw natural ingredients makes our KETO granola blend the perfect high protein, low carbohydrate start to the day. Barossa Spray free almonds and Queensland macadamias are blended with chia seeds, hemp seeds & sunflower kernels with a hint of organic vanilla bean and cinnamon.
Pancake Mix
Everybody loves pancakes and Adelia Fine Foods' Pancake Mix is a super indulgent way to get that fix. Weekend breakfast was never like this.
Vanilla Bean Pancake Mix – 450g
Raspberry & White Chocolate Pancake Mix – 450g
Coconut & Vanilla Bean Pancake Mix – Gluten Free– 450g
Incorporating organic vanilla beans as the special touch, these pancakes are light and fluffy and a great way to start or end your day. Simply add milk and pair with your favourite toppings. An easy breakfast for camping or a weekend way.
Granola Bars
Cranberry, Macadamia & Belgian Chocolate Bars - 4 Pack, 220g
This irresistible blend of Cranberries, Macadamias and Belgian chocolate make these bars a perfect snack any time of day.
Nut Granola Bars - 4 Pack, 200g
This perfect blend of raw natural ingredients makes our Nut Granola Bars a perfect snack any time of day. Barossa Spray free almonds, walnuts & organic coconut flakes are blended with chia seeds, pepitas & sunflower kernels with a hint of organic vanilla bean and cinnamon. Gluten Free, Vegan, Fructose Friendly.
Bites
Raw Brownie Bites
Paleo Protein Bites
Raspberry, Beetroot & Cashew Bites
All bites in our range are Gluten Free, Vegan, Paleo and Dairy Free. 30 bites per catering pack. If appropriate, we will also supply a glass display jar with tag (see pictured) with first order.
Dukkah
Spiced Pistachio Dukkah – 150g
This delightful blend of nuts, seeds and spices is the perfect accompaniment to any cooked breakfast.
Retailers
Show off a fine Australian brand in store. Offer taste tests, serving suggestions and recipe cards and showcase the products alongside companion items. Merchandise with giftware to inspire customers to create breakfast hampers for marrying couples or for students leaving home to go to uni.
Foodservice
Offer your customers top quality breakfast foods so they know they can count on you for a meal that will really count. Get creative with accompaniments to the Granola and Muesli to give them your signature touch. Adelia's premium quality wholesale breakfast foods are ideal for hotels, motels, bed and breakfasts, cafes, restaurants and health retreats.
To place your first order, contact Adelia Fine Foods today.