Azura Fresh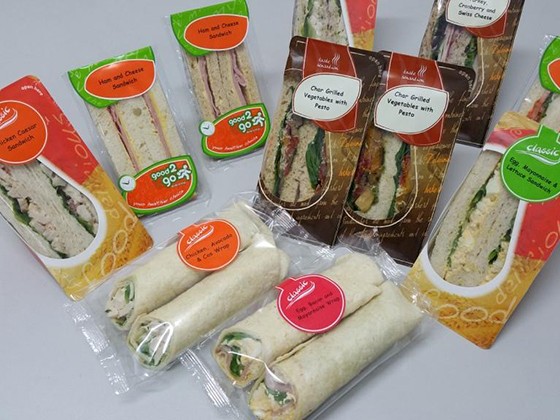 More Images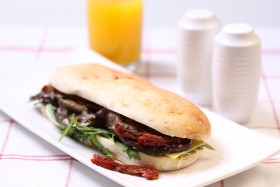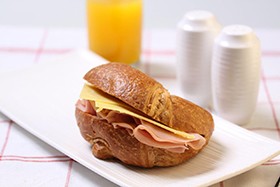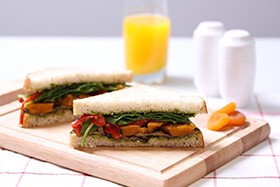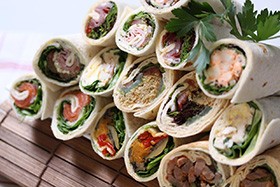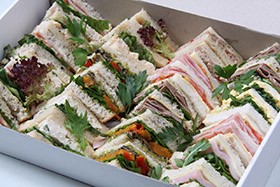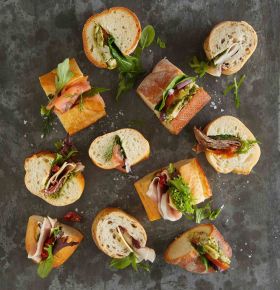 Azura Fresh
Ready to eat sandwiches, wraps and baguettes
Azura Fresh caters to a wide range of clientele and for a variety of functions. Their freshly made sandwiches, wraps and baguettes are served at stadiums, hotels, sporting venues, airports, clubs and cafes. They offer a range of products to choose from and can also cater to clients' individual requests.
Delivered fresh daily, the products are made using quality fresh ingredients selected to satisfy the most popular choices in sandwich fillings. Established in 2006, Azura Fresh is a speciality 'grab and go' food service provider. The company operates out of two facilities; one in New South Wales and one in Queensland. Both are HACCP certified.
Sandwiches
The ultimate portable, easy to serve convenience food, sandwiches are best enjoyed when they taste fresh and are made with quality ingredients. Azura Fresh's sandwich selection offers you an array of flavours. Their 'basic' range consists of ingredients selected for their nutritional value, taste and presentation. Their 'traditional' and 'classic' ranges include chicken, roast beef, bacon, rocquette leaves and sweet mustard pickle.
Choose from:
'Basic' – Ingredients selected for their nutritional value, taste and presentation.
'Traditional' & 'Classic' – Includes roasted beef, chicken, bacon, rocquette leaves and sweet mustard pickle.
'Deluxe' and 'Basic Choice' – Chicken breast, turkey, lean ham and tuna.
Wraps
Considered the original healthy fast food, wraps are satisfying and ideal for all occasions. Choose wraps for breakfast on the go through to more sophisticated finger food events. Typically healthier and lower in carbs than other snacks, Azura Fresh's delicious fresh wraps are pleasing to the eye and enjoyable to eat.
Using the best and freshest ingredients, they make the wraps daily ensuring that they reach customers with the integrity of well captured flavour and freshness. Choose from such varieties as Chicken Caesar, Falafel & Hommus and Smoked Salmon & Cucumber.
Baguettes & Sub Rolls
Azura Fresh's authentic range of Baguettes and Sub Rolls provide an alternative to sandwiches and wraps when something a little different is called for. The baking aroma of the bread and the traditional tastes of the baguettes will entice. Choose from an array of interesting fillings including Caramelised Onions & Roast Beef, Chargrilled Vegetables & Pesto and Chicken & Salad.
Functions
Azura Fresh cater for a wide range of different functions including stadiums, airport, hotels, sporting venue, clubs and assorted cafe outlets.
Choose from:
Function Boxes
Lunch Boxes
Mixed Sandwich & Wrap Platters
Mixed Fruit Platers
For delicious sandwiches, baguettes and wraps made fresh and delivered daily, contact Azura Fresh to discuss your requirements today.
---
More information about Azura Fresh
Interview - Graham Sandstrom - Azura Fresh
The good old sandwich represents the ultimate in convenience. It's portable, can be dressed up or down, can be consumed on the run, comes in limitless varieties and is a healthier alternative to fast food. We spoke with Territories Sales Manager Graham Sandstrom of Azura Fresh and discovered that that making sandwiches to satisfy the masses is big business indeed. Click here