Bennetto Natural Foods Co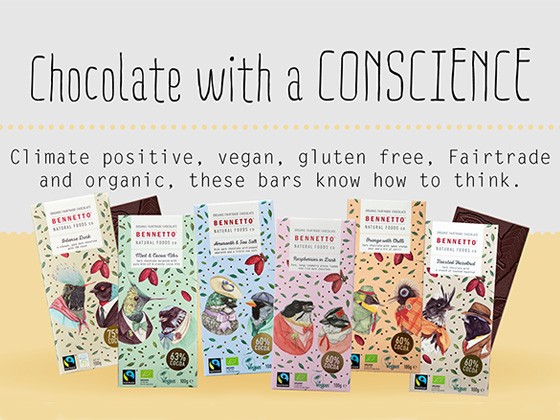 More Images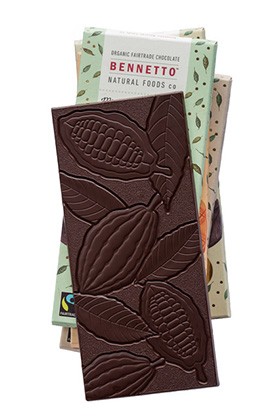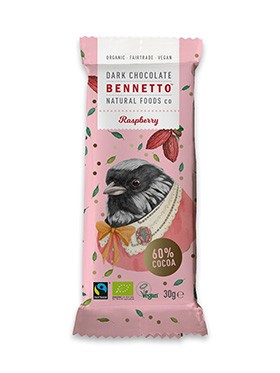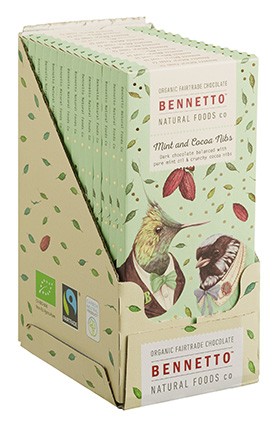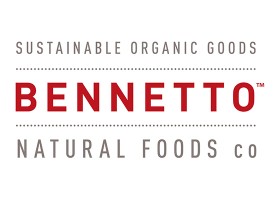 Bennetto Natural Foods Co
Wholesale Premium Fairtrade Chocolate
Chocolate to feel good about
Offering organic, Fairtrade, vegan, carbon neutral and made with simple ingredients, Bennetto Natural Foods Co cares about more than the supreme indulgence that comes with eating fine quality chocolate made with love. Founder Lucy Bennetto didn't appreciate the dark side of chocolate production so she created her own ethical alternative.
Every Bennetto product starts with the farmers' cooperative, the 'Acopagro' which supports education, opportunities for women and reforestation in the Amazon. The farmers also plant timber trees to increase long-term income and this offsets all carbon emissions produced during the chocolate manufacturing process. One new tree is planted for every 1,000 bars produced.
The chocolate is made by Swiss chocolatiers and imprinted with beautiful botanical art, with Amazonian birds adorning the packaging.
Wholesale Chocolate Bars
Every 100g bar is an intense chocolate experience. Bennetto have paired their Peruvian dark chocolate with sublime ingredients for an indulgence like no other.
Intense Dark – Vibrant, pure dark chocolate with the natural and subtle fruity notes characteristic of the Peruvian cocoa bean.
Toasted Hazelnut – Peruvian dark chocolate with a toasted hazelnut pieces.
Raspberries in Dark – Rich dark chocolate with freeze-dried raspberry pieces.
Mint & Cocoa Nibs – Peruvian dark chocolate balanced with pure mint oil and crunchy cocoa nibs.
Orange with Chilli – Peruvian dark chocolate with pure orange oil, sweet orange zest and a hint of chilli.
Amaranth & Sea Salt – Peruvian dark chocolate textured with popped amaranth grains and a sprinkling of sea salt.
Salted Caramel in Dark – Rich dark chocolate with salted caramel pieces made with almond butter.
Dark Chocolate Minis
Sweetly packaged 30g mini bars of Bennetto dark chocolate infused with irresistible ingredients.
Coconut Dark Chocolate Minis – 60% cocoa, single origin Ecuadorian based dark organic chocolate loaded with toasted coconut flakes. 30g.
Coffee Dark Chocolate Minis – Deep, dark Ecuadorian organic chocolate combined with crunchy milled Peruvian coffee beans. 30g.
Raspberry Dark Chocolate Minis – 60% single origin Ecuadorian organic cocoa with organic freeze-dried raspberry pieces. 30g.
Retailers
Show off Bennetto Natural Foods Co.'s Fairtrade chocolate products in your store. They appeal to all chocolate lovers but especially those who prefer their chocolate with a conscience. Suitable for supermarkets, delicatessens, Fairtrade speciality retailers, fine food halls and gift outlets.
Foodservice
Bennetto Natural Foods Co. chocolates are a treat for chocoholics of all persuasions. Add them to your hotel mini bar, serve as welcome gifts and offer in vending machines.
For more information, please contact distributors Cartel & Co.