Bite Size Coffee Treats
More Images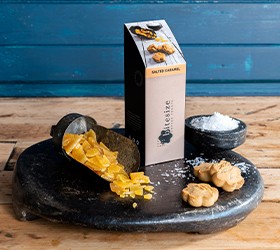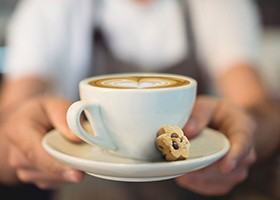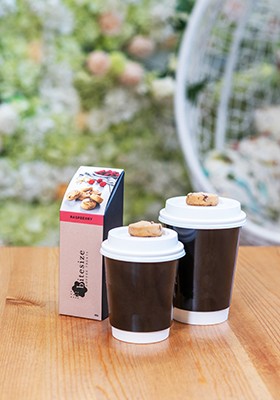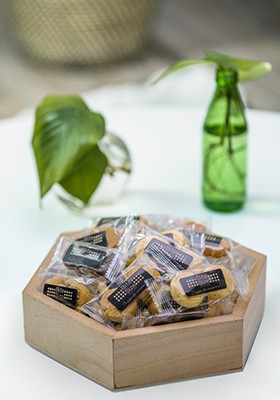 Bite Size Coffee Treats
In Greece, a coffee is almost always enjoyed with a delicious baked treat. It's about stealing time from your day to indulge in life's small pleasures. Bite Size Coffee Treats was born from this tradition of coffee enjoyment, spreading joy, one 'bite' at a time.
Bite Size are the original bite-sized biscuit company and specialise only in these small, delightful bites. Since its inception, the company has won over 170 Royal Fine Food Awards plus a very rare Award of Outstanding Excellence, earning the products the title of The Perfect Coffee Accompaniment.
Whether you're looking to create a point of difference between you and your competitor, reward your clients for their loyalty with more value, or simply enhance the customer experience, there is nothing that comes close to the quality and taste of the Bite Size range.
Free from added preservatives, artificial colours and flavours
Made with the finest ingredients where 90% are sourced from AU/NZ
Australian made and owned
Twelve award-winning flavours
Home-made taste with an affordable price point
The outstanding flavours
There is truly something for everyone. Watch as your customers return and ask for their favourite flavours each time.
Almond Shortbread
Mouth-watering shortbread, loaded with roasted almonds and dusted with icing sugar.
White Choc & Macadamia
Superbly roasted macadamia nuts, folded through the ultimate chocolate cookie dough.
Vanilla Bean
A vanilla bean infusion with a hint of chocolate sprinkles baked into the dough
Cinnamon
A crunchy, cinnamon-infused biscotti, ideal for tea.
Choc Chip
Delicious choc-chip cookie studded with chunks of dark chocolate for added bite.
Honey Walnut
A traditional Greek honey and walnut treat that defies description.
Lemon & Poppy
Fresh lemon juice and tangy lime zest give these the taste of a crunchy version of Lemon & Sugar Crepes.
Dark Almond Cluster
Premium dark chocolate drizzled over clusters of freshly roasted almonds.
Hazelnut
Subtle choc-hazelnut flavour in a light biscuit that just melts in your mouth.
Anzac
All the traditional goodness of everybody's favourite Anzac cookie but in bite size.'
Jaffa
A perfect match of zesty orange & dark choc chunks, encased in delightful chocolate cookie-dough.
Raspberry White Choc
Berry heaven in a bite. Sweet & delicate raspberry pieces alongside creamy chunks of white choc.
Salted Caramel
Golden, sweet caramel with a subtle sprinkling of salt. A sweet & savoury taste sensation.
Product selection
There is a format and solution for every need.
Bucket Range
Australia's award winning accompaniments in bulk, at the best price point. 300pcs. 4 month shelf life.
Gourmet Range
Hand finished and thoroughly divine! Perfect for petit fours or that extra special treat. 56pcs. Shelf life depends on flavour.
Portion Control Range
The full range of delightful flavours, only easier to administer. Individually wrapped to seal in the freshness (4 months) and eliminate wastage.
Retail Range
The addictive Bites always have people asking to buy more so our retail range provides the opportunity to upsell. We have two options in our Retail Range. The elegant Gourmet Bites Box with 8 bites per box, available in four flavours. And the Divine Gift Tin with 50 bites. 4 month shelf life.
Gift Jars
An exclusive gift that will get people talking. Enquire about branding so your logo will linger long after all the bites have been enjoyed. Available in Mini Jars (8pcs). 4 month shelf life
Foodservice
Seasoned experts in the hospitality sector, Bite Size Group, offer tailored solutions for a range of industries, spanning cafes, restaurants, clubs, pubs, hotels, catering, airlines and so much more.
From portion control to tamper proof wholesale buckets, there is an ideal product to suit your budget and make an impression.
Great businesses don't align themselves with just any product, they know that it takes something truly special to get people talking.
Bite Size Christmas 2020
The true art of gift giving is simply in the making of memories. Each Bite Size gift captures a reason to share and celebrate. Filled with hand selected treats from local award-winning producers we have the perfect Christmas gifts to suit any budget. View Christmas selection here.

To place your first order, contact Bite Size Group today.
Bite Size Coffee Treats
The story behind Bite Size Coffee Treats.
---