Bondi Chai
More Images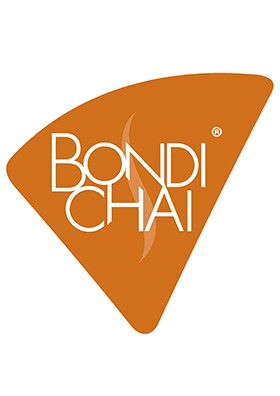 Visit Website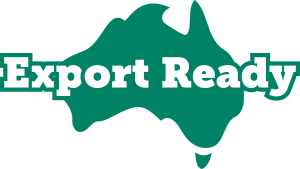 Bondi Chai
Australia's Gold Medal chai latte
Australia's most awarded chai latte is also one of Australia's most popular
Every 2 seconds someone, somewhere in the world, orders a Bondi Chai Latte. Are you offering Australia's most awarded chai latte?
Sometimes a lovely, spicy milk drink is just what the tastebuds ordered. That's when you need Bondi Chai on your beverages menu! It adds something a little different and vibrant to your menu and when you provide more choice, you guarantee extra dollars in your till. Bondi Chai gives your customers a great option that's very different to the usual offerings.
Created, blended and wholly-owned in Australia, Bondi Chai Latte is a premium-grade chai latte pre-mix made from quality black tea extract, spices, honey powder and skim milk powder. It's low fat and when made with skim milk, is 98% fat free!
Why chai latte?
Consumers' palates become jaded very quickly so you always need to be ready with something new and exciting. Also, chai latte makes an excellent choice for afternoon and evening beverages when people are looking to avoid caffeine. In fact, sometimes, customers choose Bondi Chai when they're planning to not have dessert but want something to finish off their meal. Make it an occasion by garnishing with a little of the powder or vanilla sugar and serve it in a beautiful cup or mug.
Three very special products
Bondi Chai is made entirely from wholesome, natural ingredients – no preservatives, no artificial sweeteners, no whiteners or anti-caking agents, no industrial trans-fatty acids. It's also 98% fat-free, low in caffeine and certified gluten free. And when the weather warms up, Bondi Chai is equally at home in a fruit smoothie, a frappe or over ice. Gourmet food editors have deemed it "the holy grail of chai lattes" and Bondi Chai deserves its rightful place on your beverages menu. As for retailers, don't be caught short when your chai-loving customers come in asking for it by name.
Bondi Chai Vanilla Honey - A warm cup of comfort every time; think of it as 'entry-level chai! Bondi Chai Vanilla Honey is a creamy tea latte powder that transforms instantly into a creamy, indulgent beverage with the simple addition of steamed milk. Available in 100-serve, 1kg packs or a smaller 200g pack. It is also available in 40-sachet and 100-sachet packs for retailers.
Bondi Chai Club Cinnamon - Cinnamon is known as the 'spice of life' and is the all-time favourite spice for many people. It just makes you feel good! Bondi Chai Club Cinnamon carefully balances this powerful spice with a blend of other 'comfort' spices to create a wonderful feel-good drink. Available in 100-serve, 1kg packs or a smaller 200g pack. It is also available in 40-sachet packs for retailers.
NEW!! Bondi Chai Ginger n Spice Chai
New to the award-winning family of chai latte blends, Bondi Chai's Ginger n Spice chai latte blend is dairy free, gluten free and vegan friendly. The spiciest blend of the lot, it's got a pleasant little kick that will warm you from the inside out and put a smile on your face. And just like Vanilla Honey and Club Cinnamon, it contains no industrial nasties. Enjoy it with dairy milk if you like, or a plant-based milk for the most wonderful vegan beverage you've had in a long, long time! Available in 500g packs, it makes 50 drinks per pack.
Now certified Kosher!
With all Bondi Chai's products now certified Kosher – including their Nespresso-compatible capsules – you have extra goodies to play with when loading up your gorgeous gift baskets and hampers.
Want to do your part to help the 'war on waste'?
Bondi Chai have introduced reusable cups that will help your business and your customers contribute to the movement towards reducing landfill.
Bondi Chai Cup2Go – It's the ideal size for a daily Bondi Chai fix and you'll be reducing the number of paper of cups you have to buy. The Bondi Chai Cup2Go holds up to 350ml and features a clever screw top lid. It's BPA-free and has a silicone band around the middle to ensure a comfortable – and safe – grip.
Position the new cups where your customers can see them. You may also like to offer a small discount for any customer who comes in where their clean Bondi Chai Cup2Go for their daily cup of Bondi Chai. Add them to your next order!
Remember, Bondi Chai also supply branded mugs and iced chai glassware for use in cafes and restaurants. Ask them about these next time you order.
Multiple award winner
Bondi Chai is the only product of its kind to boast five Fine Food Gold Medals! After more than 12 years and numerous accolades, Bondi Chai is sold in thousands of cafes around Australia and around the world and we regularly receive comments like these…
"…we have a few people hooked on the chai cinnamon now. I can see why it's award winning. Really appreciate your assistance and this is definitely our preferred brand." - Cheers Kate, Bella Vista, NSW.
"I received my order… I just wanted to say how impressed I was with your chai. I'm not a particular chai fan but I loved it! I can see why you have received all those awards. Great product well done :)" - Sarah, Tooradin, Vic.
"I am continually being told by my customers they only want Bondi Chai, as it is the best." - Grant, Launceston.
"…I have just ordered the vanilla honey chai from you after purchasing your cinnamon chai with the Australia Day special. I love the fact that your product is low sugar yet tastes great. Thanks." - Anita, Wagga Wagga.
The Aussie company selling chai latte to India!
We can't imagine a more resounding endorsement for Bondi Chai than sales into India – the traditional home of 'chai masala' which is the foundation recipe for every 'chai latte' in the western world. Bondi Chai is a powdered chai latte pre-mix that is easy to store, easy to make and delivers exceptional, consistent results.
Blended specifically to dissolve in hot milk
100 serves in a 1kg pack
Also available in individual sachets and 200g packs
2 flavours – Vanilla Honey and Club Cinnamon
The lowest-cost, highest-yielding chai latte available
A milk-soluble powder, Bondi Chai is extremely fast and easy to make
Reliable, consistent results
Great taste that instantly becomes a favourite
Silky-smooth creaminess that chai drinkers crave
Most awarded product in its category
The chai latte that's even sold in the traditional home of chai… India!
The only chai latte endorsed by nutritionists for sale in school canteens
Retailers
Stock Bondi Chai in your tea section where your tea-loving customers will see it and be intrigued. You might even like to offer taste tests to tempt them. Maybe keep a couple of boxes at point of sale so that when someone asks, you can be ready with a free sachet for them to take home and try. Make sure you have the new Bondi Chai Cup2Go available too as more and more consumers are getting on board the 'minimal waste' movement. Keep plenty of stocks of Cup2Go and both flavours on hand in your supermarket, convenience store, petrol station, kiosk, delicatessen or greengrocers.
Foodservice
As a coffee/tea alternative, Bondi Chai is the obvious choice. Easy to make, with great profit margins and addictive flavours, it's virtually guaranteed to boost your beverage sales. Dream up cold versions of chai lattes and try adding Bondi Chai to smoothies, milkshakes and frappes. Be sure to keep stocks of Bondi Chai Cup2Go too as you'll make a few dollars on the purchase and you'll be saving on disposable cups. Serve Bondi Chai in your café, restaurant, hotel, tuckshop or canteen.
Contact Bondi Chai today for your samples or to place an order.
---
More information about Bondi Chai
Bondi Chai - An industry leader (part 1)
Bondi Chai co-founder, Melissa Edyvean, explains on Foxtel's Industry Leaders program how she and her partner built a multi-million-dollar international business from their home office in beautiful Port Stephens, Australia.
---
Bondi Chai - An industry leader (part 2)
The second of a two part interview. Bondi Chai co-founder, Melissa Edyvean, explains on Foxtel's Industry Leaders program how she and her partner built a multi-million-dollar international business from their home office in beautiful Port Stephens, Australia.
---