Bondi Chai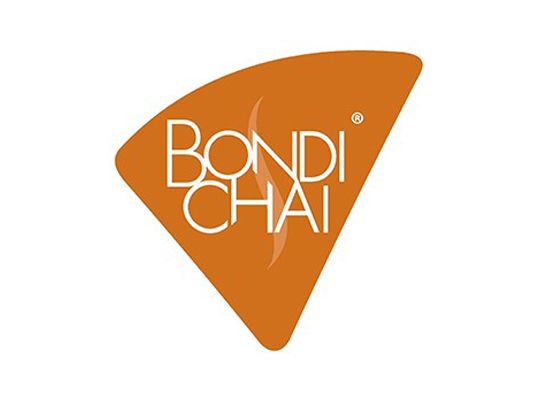 More Images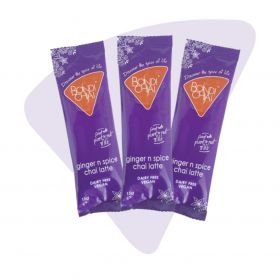 Bondi Chai
Wholesale Ginger n Spice Chai Latte Pre-Mix Powder
Plant-based 'comfort food' drink!
Multi-award-winning Bondi Chai is a premium quality chai latte pre-mix made from the finest ingredients available. It has a silky-smooth creaminess and quickly turns first-tasters into devotees, making it one of Australia's favourite café beverages. It's Australia's most awarded chai latte and the best value chai latte on the market.
Wholesale Ginger n Spice latte pre-mix
Bondi Chai's dairy-free, vegan-friendly and gluten free Ginger n Spice boasts a beautifully balanced flavour and the cosy warmth of extra ginger. In winter, it's a saviour for those shivery mornings and those teeth-chattering evenings when you want something warm and luscious but it's too late in the day for coffee. All year round, use Bondi Chai Ginger n Spice to create mouth-watering lattes, iced lattes, milkshakes and smoothies. Add it to baking recipes, whip up a unique vegan ice cream or add a little to dairy-free whipped cream to spoon on top of coffee. Enjoy with your favourite plant-based milk!
Available in 30-pack and 100-pack of individual serve sachets and 250g resealable pouches for home use, and 500g pouches for foodservice.
100% Australian created, owned and made
Dairy free, gluten free and vegan-friendly
Ingredients: Sugar, organic coconut sugar, black tea extract, flavour, ginger, spices, natural flavour, spice extract (clove).
Only 2 teaspoons of powder required per 200ml drink
Caffeine is only about half that of a brewed black tea
Preservative and additive free
Assessed as a green light product for School Canteens by a number of states under the FOCiS nutrition criteria
How to make a Ginger n Spice latte or frappe
Simply add two teaspoons of Bondi Chai Ginger n Spice to a 200ml cup or latte glass and add steamed milk. It's easier than coffee!
You can also make a Ginger n Spice frappe by dissolving two teaspoons of powder in a little hot water and blending with chilled milk and ice. For a smoothie, add some dairy-free yoghurt and fruit.
Retailers
Bondi Chai's wholesale Ginger n Spice variant is a must-have for any grocery or food retail outlet. As such a hugely popular brand, the Bondi Chai name is well-known for quality, flavour and innovation. Your customers will love having a gluten free, dairy-free, vegan-friendly option to turn to that is versatile enough to be used countless different ways.
Foodservice
Having Bondi Chai Ginger n Spice on your beverages menu is a drawcard for customers seeking plant-based drink options. Plus, being gluten free makes it a no-brainer because you can serve a broader clientele. Café and restaurant owners love that it's so easy to use, incredibly economical and boasts a healthy profit margin.
To find out more about Ginger n Spice or to request a sample, get in touch with Bondi Chai today.