Brancourts Yoghurt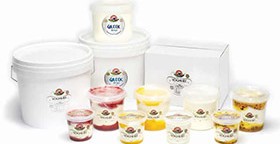 More Images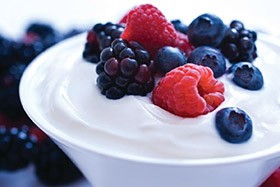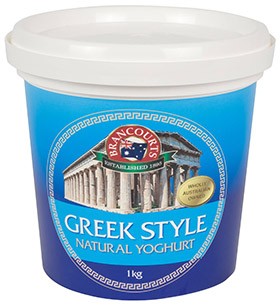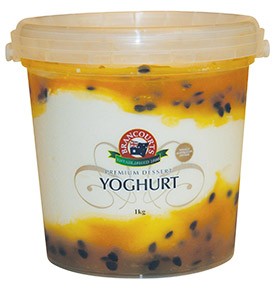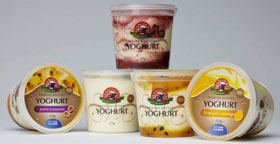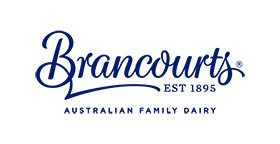 Brancourts Yoghurt
The Brancourts company manufactures, markets and distributes a range of high quality yoghurts, cheeses and dairy products both domestically and internationally. They supply supermarket chains and the food service industry in addition to the independent trade and industrial sector.
Brancourts are well known in the dairy industry, having been established over 100 years ago since the 1890s in Sydney. Today, their NSW and Victorian dairy manufacturing facilities are state of the art. Their wholesale yoghurt range are created with passion and a commitment to delivering top quality products.
Brancourts Premium Dessert Style Yoghurt
An all-natural product made from only the highest quality ingredients, Brancourts Premium Dessert Style Yoghurt is loaded with live A and B cultures to assist with digestive balance.
Available in:
Plain
Pure Passion
Tropical Mango
Forest Berries
The fruit yoghurts are packed with real fruit visible through the clear containers, enticing consumers to pick them up and take them home. Brancourts' premium dessert yoghurts are a truly indulgent treat for your customers' tastebuds.
Brancourts Greek Style Natural Yoghurt
Thick and creamy, this wholesale Greek yoghurt is perfect for sweet and savoury dishes. Fruit Purees Prepare your menu items fresh daily with Brancourts' range of delicious wholesale fruit purees which add colour, flavour and eye appeal.
All Brancourts' wholesale yoghurt products are available in bulk/food service sizes for use by restaurants, caterers, in cafes and in yoghurt and salad bars.
For more information please visit our website, give us a call or complete the enquiry form.
---
More information about Brancourts Yoghurt
Interview - Shane Showden - Brancourts Cheese
There's something very special about a company that's been around for generations and, amidst a growing trend of selling out to international buyers, continues to look forward to a future of family ownership and 100% Australian production. Shane Showden, Sales Manager at Brancourts tells us that the company is committed to ongoing growth and enjoys striving to uphold the long-standing values of quality, whilst earning multiple awards at the same time. Click here