Brookfarm Entertainer Brothers Blend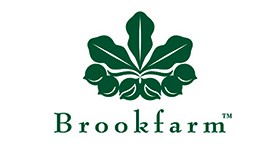 Brookfarm Entertainer Brothers Blend
An exotic blend of premium nuts
Brookfarm Entertainer Brothers Blend is an exotic blend of premium nuts for an irresistible and impressive snack mix…like no other! Spending time with family and friends is something the Brook family love to do. Brothers Will and Eddie Brook, who have been part of Brookfarm since day one have now put a contemporary twist on a classic nut mix for sharing everyday.
They've sourced the world's finest nuts including Australia's premium macadamias, pistachios, almonds and pecans and oven baked with them a hint of pure maple syrup and a light dusting of sea salt. Perfect for any planned or spontaneous get togethers.
Entertaining has never tasted so good!
Also doubles as a nutritious, convenient portable snack and is an excellent source of healthy fats. Peanut free, preservative free, additive free, and gluten free.
Available in 200g, 75g and 35g portion control size.
Contact us for more information.