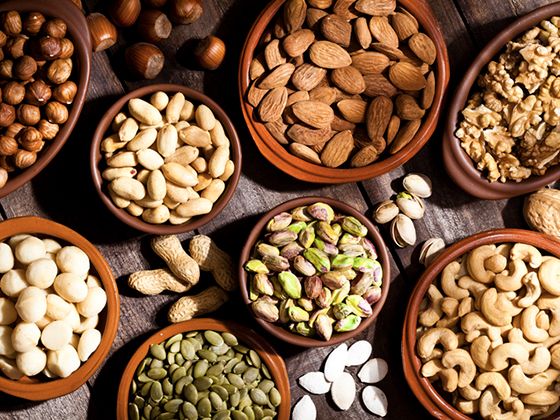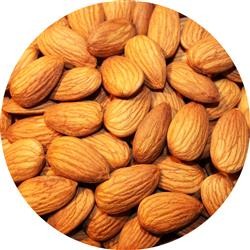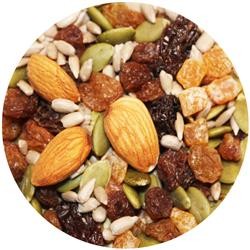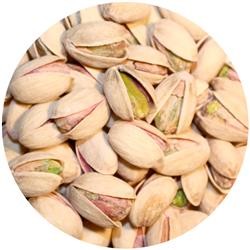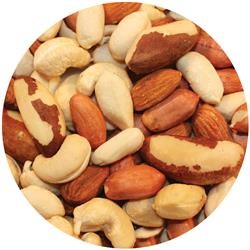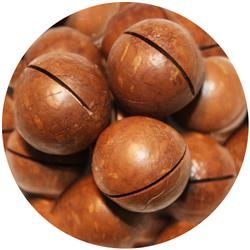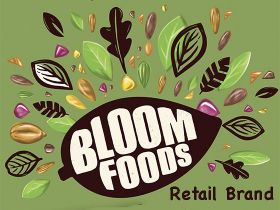 Melbourne Nut Co
Melbourne Nut Co
Wholesale Nuts Supplier
Looking for a trusted source of top-quality nuts and bulk wholesaling foods in Australia? Look no further! Melbourne Nut Co. is your one-stop destination for a wide range of premium nuts and other wholesale food products. Whether you're a manufacturer, a market vendor, an independent retail store, or a supermarket, we've got your wholesale needs covered.
At Melbourne Nut Co., we take pride in offering the finest selection of nuts sourced from both imported and local suppliers. Our commitment to quality and freshness sets us apart as the go-to supplier for businesses across Australia. When you choose us, you're choosing excellence, reliability, and the best value for your money.
Why Choose Melbourne Nut Co.?
Melbourne Nut Co. is a proud family run all Australian business. Offering over 30 years of experience in roasting and wholesaling an exceptional range of nuts, dried fruits, herbs, spices and snack products. Located in Melbourne, we ship nationwide to assist in reaching your goals.
Unrivaled Variety: Explore a vast array of nuts and bulk food products, including almonds, cashews, pistachios, walnuts, and much more. We offer a diverse range to cater to all your culinary and packaging needs.
Quality Assurance: We rigorously select our products to ensure they meet the highest industry standards. Quality and freshness are non-negotiable at Melbourne Nut Co.
Competitive Pricing: Our wholesale pricing ensures you get the best deal possible without compromising on quality. We understand the importance of cost-effective solutions for your business.
Reliable Supply: Count on us for consistent and timely deliveries to keep your shelves stocked and customers satisfied.
Local and International Sourcing: We collaborate with trusted local and international suppliers, providing you with the best of both worlds.
Nuts
ALMOND
Almond - Blanched, Diced, Flaked, Garlic, Meal, Natural Meal, Raw, Roasted Salted, Roasted Unsalted, Shell, Slivered, Smoked, Split, Sugar, Honey Almonds, Vanilla Almonds
BRAZIL NUT
Brazil Nut, Brazil Nut in Shell
CASHEWS
Cashew Flavoured Pieces, Cashews - Broken, Raw, Salted, Unsalted, 500g Pk's, Cinnamon Cashewes, Honey Cashews
CHICK-PEAS
Chick-Peas Double Roast, White, Yellow, Sugar Chickpeas
HAZELNUTS
Hazel Meal, Hazelnut - In Shell, Raw, Roasted
MACADAMIA
Abelone Macadamia, Broken Macadamia, Chilli Macadamia, Honey Macadamias, Macadamia - In Shell, Nuts Salted, Nuts Unsalted, Raw, Smoke Macadamia, Wasabi Macadamia
Nut Mixes
Fruit & Nut Mix
Mixed Nuts In Shell
Mixed Nuts Raw
Mixed Nuts Salted
Mixed Nuts Unsalted
Organic
Raw Almonds
Raw Cashews
Raw Brazil Nuts
Pepitas (pumpkin kernel)
Sunflower Kernel
Quinoa
Sultanas
PECAN NUTS
Pecan Nut
Pecan Nuts in Shell
PEANUTS
Aust. Peanuts In Shell Roasted, Beer Nuts, Beer Nuts Unsalted, Chilli Peanuts Salted, Crushed Peanuts, Honey Peanuts, Peanut Butter Peanuts, Peanut in shell (Raw), Peanuts - Australian Salted, Australian Unsalted, Blanched Australian, Blanched Chinese, Dry Roasted, In Shell (Roasted) Chinese, Raw VKJ, Chinese Salted, Chinese Unsalted, Peanuts Meal, Peanuts-In Shell, Roasted Salt, Vanilla Peanuts
PINENUTS
PISTACHIO
Pistachio
Kernels, Raw in Shell, Salted (Californian), Salted (Iranian), Unsalted
PUMPKIN SEEDS
Pumpkin Seeds
Pepitas, Raw Pumpkin Seed, Pumpkin Seeds - Turkish, White Salted, Unsalted, Yellow Salted
WALNUTS
Walnuts
California In Shell, California Kernals, Vic in Shell
Retailers
Melbourne Nut Co's fresh wholesale nuts with the Bloom Foods brand packaging are perfect for gourmet grocers, green grocers, health food stores, market stalls, supermarkets, nut kiosks, lolly shops, farmers' markets, organic retailers and bulk product stores.
Foodservice
Whether producing recipes for the mainstream dining public or for those who require gluten free foods, Melbourne Nut Co has an enormous range of fresh and roasted wholesale nuts to offer. Hazelnut and almond meal are exceptional replacements for flour and deliver especially good results when the freshest of nuts are used.
Food manufacturers
Explore Our Range Today! Browse our user-friendly website to explore our extensive selection of nuts and bulk wholesaling foods. Ordering with us is easy, and our dedicated team is here to assist you every step of the way. We understand the unique needs of your business, and we're committed to helping you succeed.
---
More information about Melbourne Nut Co
Interview - Gihad El-Sheikh - Melbourne Nut Co
Since 1989, Melbourne Nut Co has been roasting nuts for customers Australia-wide. Today, they still roast daily to ensure freshness and to meet customer demand. They also now offer a huge variety of beans, dried fruit, spices, snack foods and so much more. We spoke with Managing Director Gihad El-Sheikh about nuts, customer service and business pride.
View Article