Brooklyn Brine Co.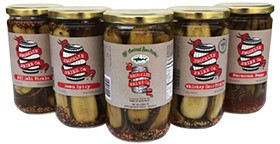 More Images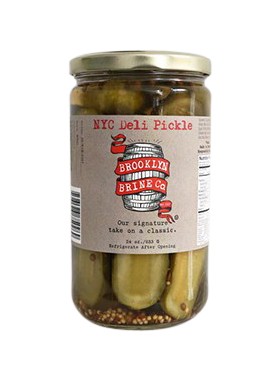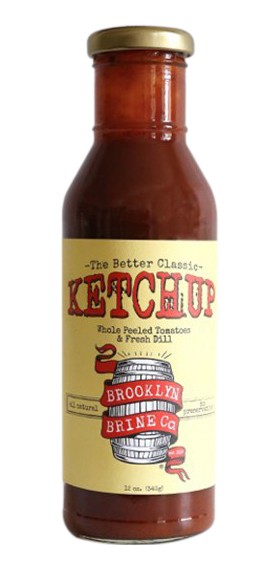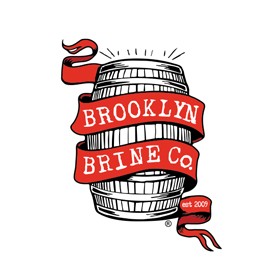 Brooklyn Brine Co.
The real deal in NYC pickles
Brooklyn Brine Co.'s pickles are made by hand with the finest ingredients, in Brooklyn, New York City. The company has always focused on creating unique and delicious pickle flavours while at the same time touching on the nostalgic roots of many.
Staying true to its own roots, Brooklyn Brine Co. spends week after week hand-cutting and stuffing tens of thousands of jars. All ingredients are acquired responsibly including non-GMO produce, non-irradiated spices, apple cider vinegar derived from New York State apples and without any artificial ingredients or additives.
The brand also produces a wonderful, classic Ketchup that brings the taste of New York to Australia as well as other eager ketchup lovers around the world.
Brooklyn Brine Co. Pickles
These are truly authentic NYC pickles, hand-made using time-honoured production techniques.
New York City Deli Style
A fresh twist on a New York City classic.
Whiskey Sour Pickles
Signature brine rounded out with a bite from Finger Lakes Distilling Rye Whiskey.
Damn Spicy
A spicy, vinegary punch of a pickle!
Maple Bourbon Bread & Butter
Bite-sized pickle chips, perfectly sugared by Finger Lakes Distilling McKenzie Bourbon and Organic NY State Grade B Maple Syrup.
Beer Pickle
In a spicy brine of hops and habanero.
Barrel-Cured Garlic Dill
Perfectly flavoured with just the right balance of dill and garlic, with a clean, crisp finish.
Sauces
Maple Bourbon Mustard
A full-bodied mustard with great depth of flavour and the perfect balance of sweetness.
Dairy-Free Secret Sauce
The secret on everybody's lips! This is the sauce you can add to anything and everyone will wonder: "What is that incredible flavour?"
Brooklyn Brine Co. Ketchup
Savour every drop of The Better Classic Ketchup which takes whole peeled tomatoes and stews them slow and low with a special spice blend. Finished with fresh dill.
Retailers
As authentic as it gets, Brooklyn Brine Co. will put a smile on US expats' faces as well as those who love a bit of spice in their life. Tout the benefits of responsibly-sourced, non-GMO ingredients and the absence of artificial ingredients and additives. Ideal for USA food retailers, delicatessens, supermarkets and even health food stores.
Foodservice
Burgers will never be the same – or as good – again! Brooklyn Brine Co. helps you master that authentic NYC taste with ease. There are tons of ways to use BBC's pickles, from potato salad and barbecues to ploughman's platters, cheese boards and antipasto planks. Or serve them on the side with any number of smart and tasty dishes.
Contact our Australian distributors Cartel & Co today to place your order.
Brooklyn Brine
Shamus Jones of Brooklyn Brine Co explains all about being a pickle nerd .....
---