Byron Bay Tea Company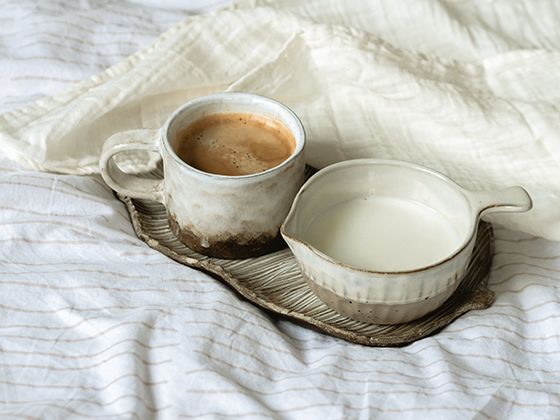 More Images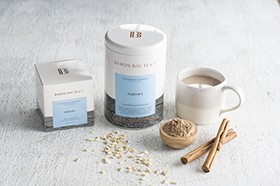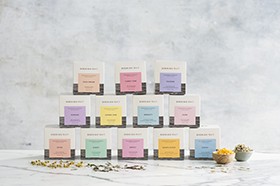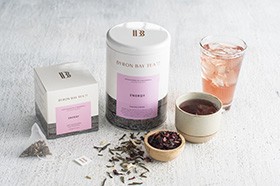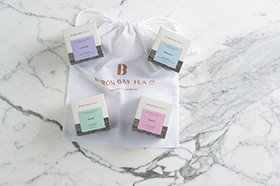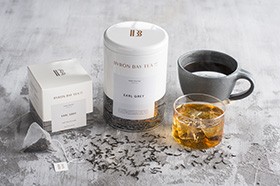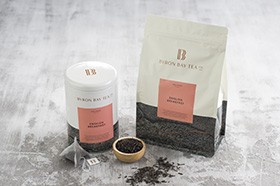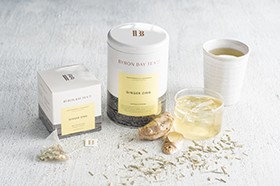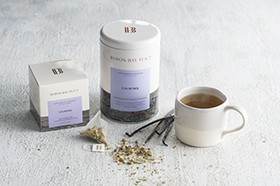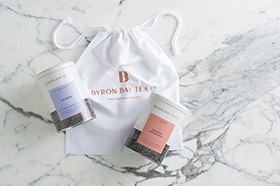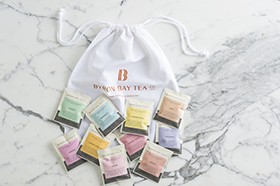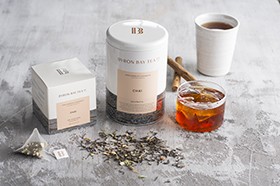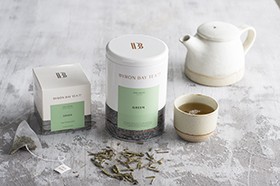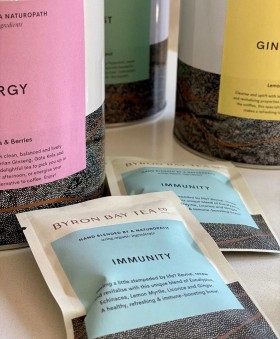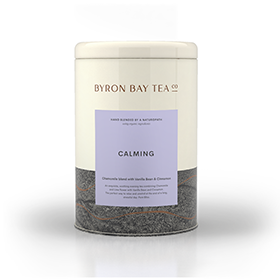 Byron Bay Tea Company
Byron Bay Tea Company has been blending their healthy brews in the lush, green rolling hills of the Byron Bay hinterland since 2005. The signature range has been created by Naturopath and Herbalist, Sarita Merlo-: who has been inspired by the magic of Byron Bay and its history as an aboriginal healing ground. Ms Merlo is also an avid tea drinker, keen to turn the ritual of tea drinking across cultures into a modern day practice.
The best and freshest ingredients are sourced both locally and abroad and blended according to the health themes of Energy, Calming, Digest, Immunity, Detox and so on. Organic herbs are carefully combined with other natural and exotic ingredients such as berries, spices and vanilla bean to create some really unique and delicious flavours. Ms Merlo has a particular fondness of the Australian native ingredients (Lemon Myrtle, Eucalyptus, Wattleseed) with these ingredients used throughout the range.
Their ethos and philosophy is centered around improving the wellbeing of the individual and the planet. Sustainability is at the forefront of what they do as they proudly support Save the Bees Australia that advocates for bee welfare. Furthermore, all packaging pieces are either recyclable or reusable with the pyramid tea bags being biodegradable. Organic, Wild-crafted and pesticide-free ingredients are sourced for their range from growers who employ sustainable farming practices. These are often small, family-run farms or co-operatives where they are paid a fair price for their tea/herbs.
The Byron Bay Tea Company range has evolved over the years to incorporate an exceptional range of traditional and oriental teas as Ms Merlo continues to experiment with form and flavour, creating a unique and delicious range of healthy beverages- in both leaf tea, powdered and biodegradable pyramid tea bag forms.
With a unique positioning in the premium, organic, locally made, healthy herbal tea category, their products not only fit into the tea category but also the category of healthy/functional beverages. Byron Bay Tea Company has been catering to cafes, restaurants, hotels, resorts, lifestyle and food stores right across Australia for 17 successful years.
Please find below a summary of what Byron Bay Tea Company offers-:
Certified Organic (ACO)
Ethically Sourced
Natural ingredients, No Artificial flavourings
Sugar-free, dairy-free, gluten-free, vegan-friendly, paleo-friendly
Real health Benefits
Created by a Naturopath & Herbalist
Recyclable & Reusable packaging
Biodegradable pyramid tea bags, "plastic-free".
Proudly supporting Save the Bees Australia.
Packaging to suit the retail, hospitality and accommodation environment.
Enquire today if you are looking for a tea solution for your business.
---
More information about Byron Bay Tea Company
Interview - Sarita Merlo - Byron Bay Tea Co
Who better to brew and pour you a cup of tea than someone who takes the whole concept of 'tea and sympathy' a few steps further down the benevolent path of wellness. Sarita Merlo, Naturopath and Herbalist has come a long way since picking herbs in her Byron Bay garden and steeping them into a healthful, delicious concoction. Today, she imparts her learned wisdom to the tea-loving masses in the form of beautifully packaged teas and tisanes that consumers are declaring delightful. We chatted with Sarita and learned more about her business and her love of a good cup of tea. Click here