Calico Cottage Fudge and Nougat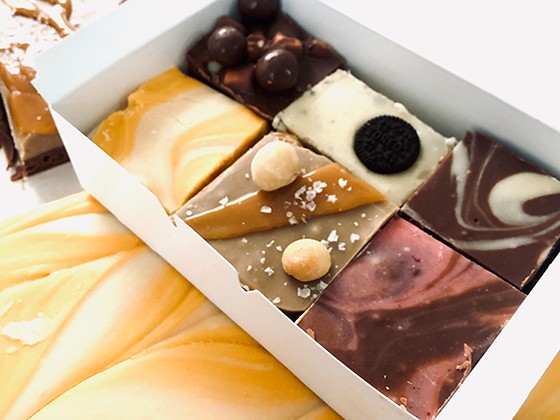 More Images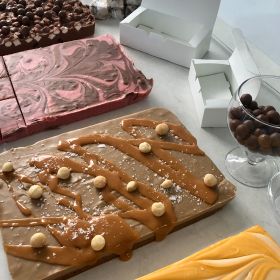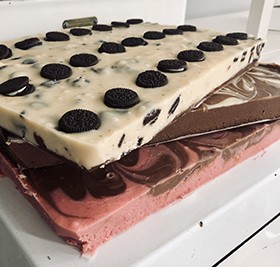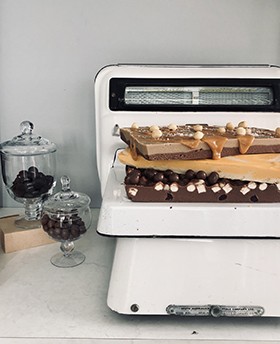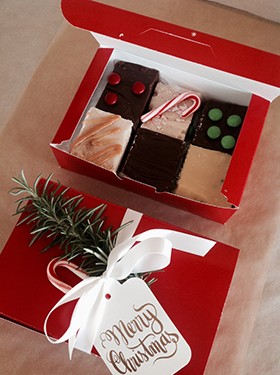 Calico Cottage Fudge and Nougat
Make Your Own Fudge and Nougat
Fresh Fudge and Nougat are compelling products; while it's being made, it sends deliciously sweet aromas throughout the environment and attracts customers to your store. And with profit margins as high as 65%, why wouldn't you want to install a fudge kettle?
Produce your own fudge in your very own store and entice customers in AND back.
In-store fudge production
The Calico Cottage Fudge and Nougat System enables retailers to make and sell over 200 incredible flavours of fudge. Whether yours is a decadent sweet shop, a tourist gift shop, or even a huge casino or amusement park, Calico Cottage can create a 'Fudge Factory' on your premises that will draw new and repeat customers and deliver extraordinarily high profit sales.
The company supplies the kettle, training, Fudge & Nougat mix to make 15kg of fabulous fudge every 40 minutes, 5kg of Nougat in just 12 mins, and flavours & packaging materials as well as ongoing support.
Extraordinary flavours
In addition to the classics – Chocolate, Vanilla, Caramel and Strawberry – you'll also be able to create more than 200 extraordinary flavours. How about Salted Caramel, Lemon Meringue, O.M.G, Cookies 'N' Cream or Crème Brulee? There's simply a never ending list of recipes and flavours to choose from. Showcase a flavour of the day, week or month. Keep customers coming back for new recipes as often as you like.
Wholesale fudge
Even if you choose not to have your own kettle in-store. Of course, you can always purchase readymade fudge. Calico can put you in contact with your closest Fudge Makers, so your fudge will always arrive as fresh as if you'd made it yourself. Your local supplier can make creamy, smooth Fudge or Nougat fresh to order and it's all made with your local butter!
Calico Cottage will help you with advice on serving and displaying the fudge and they also supply display stands, serving paper, labels, wraps and packaging. Wholesale fudge is the ideal product to be tailored for businesses, weddings, sports events, markets and more.
Calico Cottage provides customers with everything they could possibly need to profit from their wholesale fudge products, including advice, instructions, recipes, equipment and more.
As a turnkey program, it doesn't get any easier than this. Optimise space in your store and generate outstanding profits simply by making your own Fudge & Nougat and creating 'homemade' fudge on the spot, before your customers' very eyes. No waste, no markdowns … just easy sales of top quality fudge products.
Contact Calico Cottage Fudge today about boosting your bottom line with healthy profits. Watch the videos on our website to see how easy it is!
---
More information about Calico Cottage Fudge and Nougat
Calico Cottage Fudge Systems - your in store 'fudge factory'
Calico Cottage Fudge offers outstanding ways for businesses to make money and generate repeat business from delicious, creamy fudge and soft French style Nougat. Read more about how your business could benefit from this utterly sweet treat. Click here
Video - Jane loves Fudge - Calico Cottage
How to make fudge using Calico Cottage Fudge Systems.
---