Chan's Yum Cha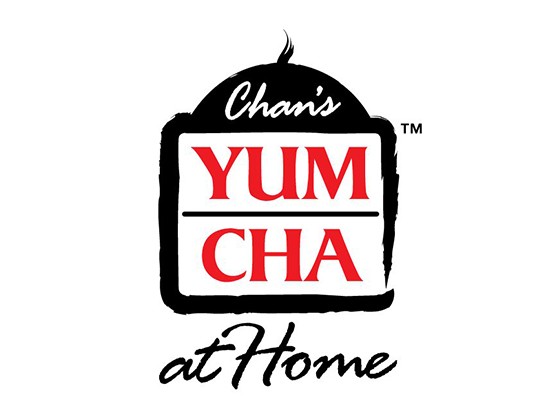 More Images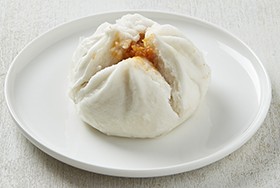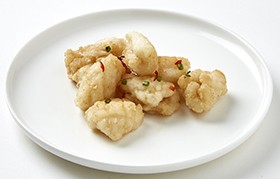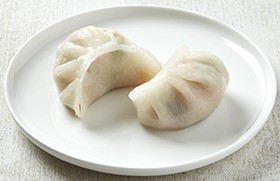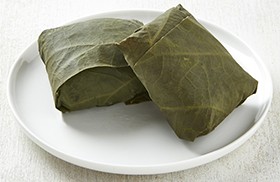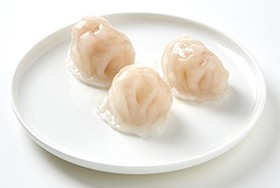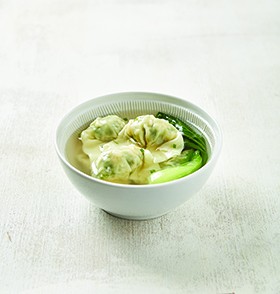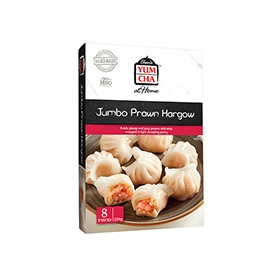 Chan's Yum Cha
Restaurant Quality Yum Cha
A proud Australian company, family-owned Chan's Yum Cha has been producing restaurant quality yum cha products for more than three decades. Their business is built around bringing irresistible, simple and authentic yum cha dishes into Australian homes for all to enjoy.
Attractively packaged for retail, each box will beckon customers to take a closer look. What they'll find is products that are easy to get on the table with a minimum of fuss. Ideal for entertaining, snacking and to incorporate in family meals, they are versatile and convenient as well as making a wonderful impression on guests. Importantly Chan's Yum Cha has gluten free varieties available, Paleo dumplings and Vegan dumplings to ensure all dietary groups are catered for.
Chan's Yum Cha also supplies their products in bulk quantities for foodservice.
The range
Prawn Hagow Dumpling
Made from select prawns and fresh bamboo shoots, these delicate pastries are a sure crowd pleaser. Arguably the most popular dumpling at Yum Cha tables the world over!
Jumbo Prawn Hagow Dumpling
When Chan's Yum Cha received feedback from customers that they couldn't get enough of their Prawn Hargow in a single bite, they created the Jumbo Prawn version! Same great taste but sixty per cent more dumpling yumminess.
Prawn & Ginger Dumpling
Prawns and ginger are a match made in foodie heaven! Rough-chopped fresh prawns are mixed with the perfect amount of fragrant finger then hand-wrapped in traditional wonton-style pastry. Boil, steam, pan fry or deep fry for any occasion.
Scallop & Prawn Dumpling
Chan's Yum Cha Scallop Dumpling is a supreme combo of fresh scallops and chunky prawns, enveloped in rice flour pastry.
Vegetarian Shiitake Dumpling
Chopped shiitake mushrooms, carrots, edamame, corn and peas are cooked with a blend of spices then wrapped in soft rice pastry.
Steamed Prawn Roll with Edamame
Filled with whole juicy prawns and smashed edamame, it's a nod to the traditional but with a slight modern twist.
Pork & Prawn Shao Mai
Showcasing the best from the land and sea, Australian pork is combined with plump prawns and seasoned before being hand-wrapped in wonton pastry.
Seafood Shao Mai
Chunky prawns are combined with fresh seafood, seasoned to perfection and then hand-wrapped in wonton pastry.
Chicken Shao Mai
Fresh Australian chicken is combined with diced shiitake mushrooms then hand-wrapped in traditional wonton skin.
Pork Shao Mai
Moist Australian pork, lightly seasoned then hand-wrapped in wonton pastry.
Glutinous Rice in Lotus Leaf
Glutinous rice is stir fried with fresh scallops and shiitake mushrooms then wrapped in a lotus leaf.
Premium Dim Sum Selection
Because variety is the spice of life, Chan's have put together a premium Dim Sum pack for dumpling connoisseurs. It contains Prawn Hargow, Prawn & Ginger Dumpling, Scallop Dumpling and Premium Seafood Shao Mai. It's a veritable Yum Cha trolley in a box!
Retailers
Keep plenty of stocks on hand of Chan's Yum Cha and suggest them when customers are looking for something quick and easy to prepare for meals or snacks or if they're looking for an interesting option for dinner parties or casual get-togethers. These little bite size goodies can be served as hors d'oeuvres, as party fingerfood, as an entrée or just to munch on after school or as a late-night snack.
Foodservice
Catering companies love Chan's Yum Cha for the ease of preparation and versatility. It can be difficult to cater for large crowds with differing tastes but the range offers something for everyone including vegetarians and those who don't like seafood. Try them as soup dumplings, as an elegant entrée, as hors d'oeuvres, cocktail party fingerfood or as part of a yum cha buffet. Add a selection of dim sum products to your restaurant menu for lunch or dinner. Asian fingerfood is hugely popular and equally suited to casual dining as it is to more elegant events.
Enquire about Chan's Yum Cha for your restaurant, café, catering business or retail outlet..