Christen's Gingerbread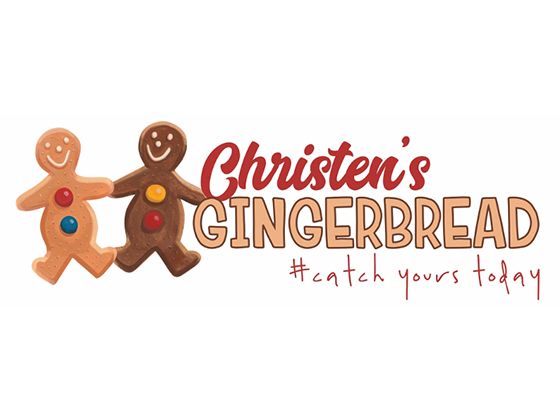 More Images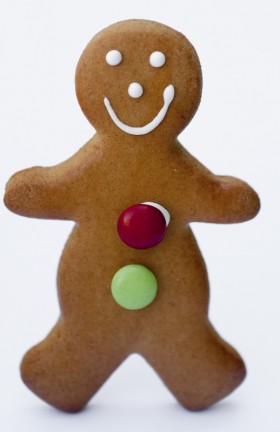 Christen's Gingerbread
Gluten Free Gingerbread
Christen's Gingerbread manufacture traditional and chocolate gluten free gingerbread men, (as well as regular wheat gingerbread men and smiley faces). After trialling numerous dough recipes throughout 2016, Christen's finally achieved a gluten free gingerbread product that coeliacs and gluten intolerant consumers already love. Made to the same high standards as their regular products – but with gluten free ingredients, and by choosing to scratch mix their dough from gluten free products – they triumphed with great tasting gluten free gingerbread men, without premixes!
Lightly flavoured with ginger, their recipe is a winner with children and adults, no matter the age.
All products are handmade and decorated and contain only the finest Australian ingredients such as pure Aussie honey and fun, colourful gluten free choc buttons.
The company is proudly 100% Australian owned and operated. Gingerbread lovers right across the country adore Christen's for its traditional gingerbread men. Ideal for school lunches, snacks, desserts or to have with a cup of tea or coffee, they are individually wrapped to avoid cross-contamination and to taste as good as the day they were lovingly baked.
Christen's is HACCP approved and the products boast a six-month shelf life which makes them ideal for bulk purchase.
Gluten Free Traditional Gingerbread & Gingerbread Men
Based on a traditional Swiss recipe, Christen's have perfected their Gluten Free gingerbread which provides the perfect balance of ginger spices, along with hints of honey; perfect for people of all ages. Available in boxes of 12 or 24.
Retailers
Be ready for your gluten free customers looking for a sweet snack or biscuit to have with their coffee or tea. Perfect for health food stores, gluten free specialist stores, delicatessens, convenience stores, supermarkets, petrol stations, chemists, newsagents and wherever customers like to grab their snacks and go.
Foodservice
Serve Christen's gluten free gingerbread with coffee or tea, as part of children's meal deals, on buffets, catering trays or as a component of a gluten free dessert. Handmade and individually wrapped, each gingerbread man will be fresh and tasty when you are ready to serve it. Available in boxes of 24 or 100.
To place your first order or to make further enquiries, simply fill out the form above to contact Christen's Gingerbread today.