Costa's Biskotery - AUSBIC Pty Ltd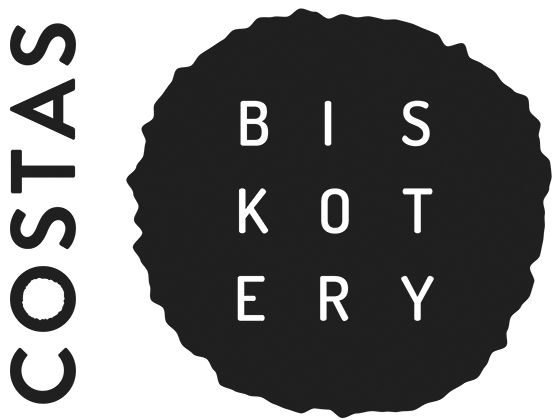 More Images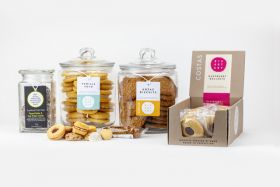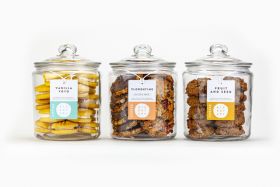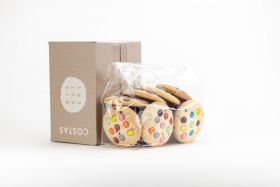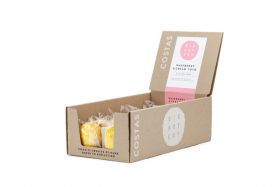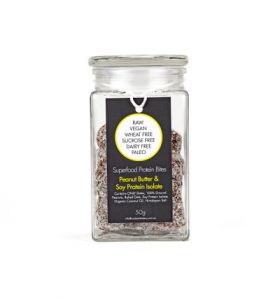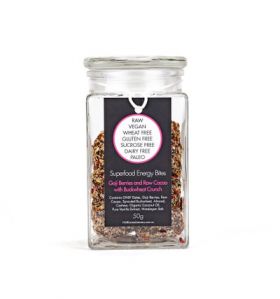 Costa's Biskotery - AUSBIC Pty Ltd
Distributors Wanted
Costa's Biskotery, the baker/maker of the range of quality biscuits, cookies and protein bites (including gluten free) is seeking Distributors throughout Australia to introduce their products to retailers and foodservice businesses.
A Little Bit About AUSBIC Pty Ltd
Their HACCP-accredited production facility is housed in a 550 square metre purpose-built bakery located in Melbourne's Coburg North. They have been baking their delicious cookies since 2003 and in 2016, added Superfood Protein Bites to the range which have proven to be extremely popular. Costa's extensive baking experience covers retail as well as wholesale baking, dating back to 1992. As a second-generation, family-owned baking business, Costa's Biskotery is in it for the long haul.
Costa's Biskotery Range
The ever-growing range of products includes traditional items and other unique biscuits that Costa's apart from competitors. They make an extensive cream range including Vanilla Yoyos, Red Velvet Yoyos, Viennese Biscuits, Almond Crescents, Yoghurt Dipped Muesli, Anzac Biscuits, Florentines, Fruit & Seed Muesli, Raspberry Bullseyes, Salted Caramel Chocolate Chip Cookies, White Chocolate & Macadamia Cookies, Smiley Face, Dark Smarty and Smarty Chocolate Chip Cookies, Gingerbread Men and more.
The biscuits and cookies are available individually wrapped or for presentation in glass jars.
Catering Mini Biscuits and Complimentary Cookies
Ask about Costa's mini cookies too, for catering and complimentary coffee add-ons.
Bite Size Shortbread Heart
Bite Size Chocolate Chip
Bite Size Salted Caramel Chip
Bite Size Vanilla Yoyo
Gluten Free Cookies
Last but by no means least is Costa's fast-selling Gluten Free Range including possibly Australia's best tasting Vanilla Yoyo, Raspberry & Cream Yoyo, Chocolate Chip, White Choc & Macadamia and Raspberry Coconut Bullseye.

Costa's also has individually wrapped, retail and barcoded biscuits and cookies.
Superfood Protein Bites
Costa's has gone to great lengths to ensure their protein bites are Raw, Vegan, Wheat Free, Gluten Free, Dairy Free and Paleo. They work exceptionally well as impulse purchases at point of sale and make a great temptation at eye level where customers wait for their coffee orders. All the Superfood Energy and Protein Bites are:
Raw
Vegan
Paleo
Wheat-free
Sucrose-free
Dairy-free
No preservatives
No artificial colours or flavours
Gluten free flavours available
They are packaged in a 12-pack transparent tray which is flow-wrapped to keep the flavour in and moisture out. Twelve trays per outer carton. Costa's supplies air-tight glass jars and tags free of charge to customers.
Goji Berries and Raw Cacao with Buckwheat Crunch 50g
Macadamia with Raw Seeds 50g
Peanut Butter with Soy Protein Isolate 50g
Almond, Coconut with Quinoa and Chia Seeds 50g
Packaging and shelf-life
All products are packed in sealed 50-micron polypropylene bags and placed into sturdy cartons. This ensures a product that best approximates that baked at the bakery. Costa's have successfully had their product tested for between four and five-month shelf stability. All cartons can be palletised and transported anywhere within Australia.
The ranges are suitable for retail in health food stores, delicatessens, greengrocers, convenience stores, petrol stations, newsagents and chemists. They also sell well in foodservice businesses including cafes, restaurants, hotels, food trucks, school tuckshops, juice bars, vegan and gluten free outlets, wellness retreats and day spas.
Costa's would like to appoint distributors immediately. They are ready to talk business. Get in touch today.