Cripps Tasmanian Shortbread & Anzac Biscuits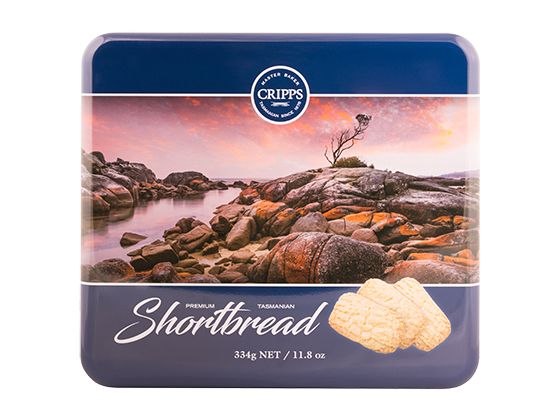 More Images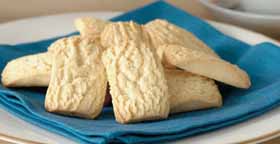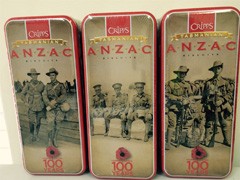 Cripps Tasmanian Shortbread & Anzac Biscuits
If mouth-watering biscuits are what you're looking to treat your café, restaurant, motel or catering patrons with, then your search is over. That's because at Cripps Biscuits, we have generations of biscuit making experience behind us, and a business history spanning back over one hundred years. More about that in just a moment, but first of all, let's talk about the biscuits!
Shortbread
We officially have the country's best shortbread – and your customers will agree. Both Choice Magazine and The Age newspaper in 2005 voted Cripps' shortbread biscuits as the nation's finest!
Cripps Anzac Biscuits
Cripps Anzac Biscuits as well are talked about for all the right reasons, with that unmistakable buttery goodness traditional Anzac biscuits are famous for.
The secret behind our success and deliciousness of Cripps' Tasmanian Shortbread and Anzac biscuits doesn't just lie in our tried, tested and proven family recipes, but also in the fact that only the finest ingredients are used. We're talking here about quality Tasmanian butter fresh from the farm, the best unbleached flour, the purest cane sugar, the highest quality golden syrup and freshest rolled oats.
Australia's best shortbread and Anzac biscuits are bought to you with the love by our team at Cripps and the very best Australia's farming land has to offer. Let your customers and patrons discover these delectable bikkies today…and be sure to see them coming back to your business for more!
About Cripps Biscuits
To say that we know a thing or two about biscuit making is an understatement. That's because we've been in the biscuit business since 1878, when William Cripps opened the very first commercial bakery in Hobart.
Our winning recipes haven't changed since that time, and as a result, the popularity for our biscuits grows. Our company however, has enjoyed great expansion while maintaining our Tasmanian tradition for excellence.
Today, the company is known as Cripps Nubake and as Tasmania's largest commercial bakery, we employ about 160 people with manufacturing facilities in Hobart and Launceston and a distribution facility in Ulverstone in the state's North West.
Cripps Biscuits Products
The delicious biscuit range from Cripps includes:
Shortbread – 300g Tin
Shortbread – 200g Pack
Shortbread – 4 Pack
Anzac Biscuits-set of 3 tins-series 3, 4 & 5 still available. Check website for availability.
Distributors and Retailers - please contact via telephone or complete the online enquiry form.