Delish Ice Gourmet Ice Pops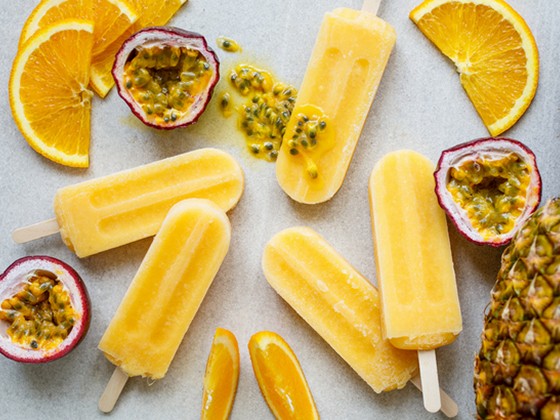 More Images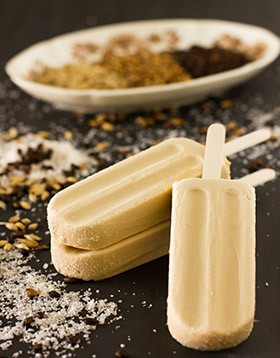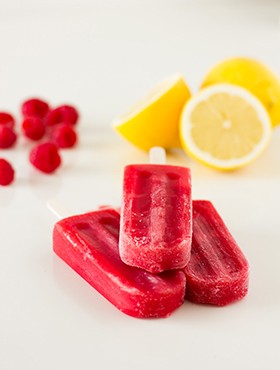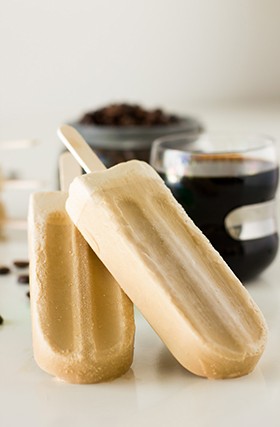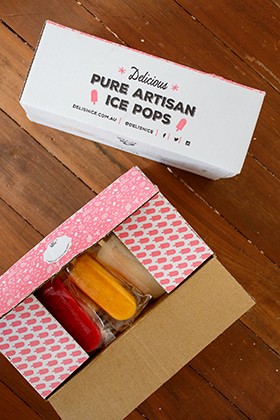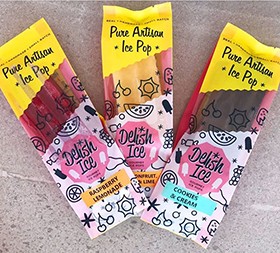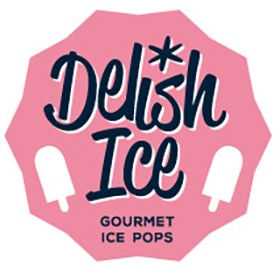 Delish Ice Gourmet Ice Pops
Extra cool ice pops with a vintage vibe
Extra cool artisanal ice pops, Delish Ice are available in an array of spectacular fruity or creamy flavours. They contain 100% natural ingredients and are allergy-friendly, which means they are ideal for kids and adults and suitable for all kinds of businesses, both niche and mainstream.
Delish Ice started out in Margaret River with one little van and a lady named Katie, whipping up outstanding ice pops in her parents' home kitchen. Today, based in Perth, the company now sells their irresistible ice pops even further afield so if you own a food retail business or a foodservice outlet, you can offer them to your ice pop-lovin' customers too! Overflowing with personality and buzzing with luscious flavours, Delish Ice's gourmet ice pops are the new exciting food product you've been waiting for.
What's so special about Delish Ice's ice pops?
Delish Ice are committed to using natural ingredients in their ice pops. They are allergy-friendly and 100% real, making them perfect for kids through to adults, schools through to bars.
Vegan
Gluten free
Dairy free
Nut free
Sugar free
The flavours
Available in a range of dazzling, mouth-watering flavours, Delish Ice's ice pops are sure to set tastebuds tingling and tongues wagging.
Fruity Ice Pops
Basil & Elderflower – Based on a refreshing gin cocktail but non-alcoholic, it features elderflower syrup infused with basil.
Ginger Beer, Mint & Lime – Old fashioned yet so very 'now', it's a concoction of spicy ginger cooled down with freshly squeezed lime and fresh mint.
Lychee, Pineapple & Lime – Not just those three superstar ingredients but also cinnamon, kaffir lime and star anise, for additional complexity.
Orange, Pineapple & Lime – Citrusy, lip-smacking and naturally sweet; it's freshly squeezed limes and oranges and a hint of pineapple.
Passionfruit, Mint & Lime – Let your tastebuds take you away to a far-away tropical island.
Raspberry Lemonade – Punchy, fruity raspberries balanced with traditional lemonade and a hint of bubbly lemonade for tongue-tingling fun.
Watermelon Lemonade – Hugely popular with the cool kid, it's the refreshing flavour of watermelon paired with a good dose of traditional lemonade.
Orange, Pineapple & Passionfruit (no added sugar) – Perfect for a sunny day, it's a lush mix of tropical and citrus.
No Added Sugar Ice Pops
Mango, Orange & Lime - A zesty, tropical concoction of your favourite juicy fruits.
Orange, Pineapple & Passionfruit - It's the taste of summer in every single bite and brings back fond memories of busy school holidays.
Very Berry - Not just a bit berry but VERY berry! Vivid natural colours and loads of fruity flavour.
Raspberry & Apple - The humble apple and the radiant raspberry make perfect pop partners in this one.
Creamy Ice Pops
Salted, Malted Caramel – So on-trend and for good reason! The sweet-salty flavour punch works like a charm and the malts sourced from local breweries add an extra element of satisfaction to your pop.
Creamy Cold Crew Iced Coffee – Yahava's Kahava coffee is a full-bodied coffee from southern India. It's rich, chocolatey, earthy flavour is blended with creamy coconut for an irresistible coffee hit.
Creamy Coconut & Passionfruit – Take your tastebuds on holidays for a quick trip!
The Lamington – Creamy coconut with incredible Belgian dark chocolate. This one's a real winner and although it was a temporary addition, it's destined to stay put forever.
Choc Mint – Fresh mint infused in a creamy base then dipped in smooth dark chocolate. Incredible!
Double Choc – A wild double hit to the tastebuds for chocoholic superfans. Dipped in dark chocolate and rolled in sprinkles for extra fun.
Cookies & Cream – A lovely creamy base mixed with Oreo cookie bits for a chocolatey crunch you'll want to have every day!
Allergen information
Delish Ice has made available all the flavours, ingredients and allergen notes. Visit their website for more information.
Retailers
Stock Delish Ice in your gourmet supermarket, health food stores, vegan outlet, convenience store, delicatessen, greengrocer or other retail outlet. Make a fuss and show them off. Offer taste tests, position in a freezer that's near point of sale and make sure you talk about them with enthusiasm!
Foodservice
A superb idea for food trucks, juice bars, market stalls, hotels, cafes, tourism cafes, public swimming pools, golf courses, tennis centres and wherever else a luscious, refreshing ice pop will go down a treat. Children's entertainment venues, breweries and wineries have enjoyed huge success with Delish Ice.
Delish Ice are a fabulous fit for gourmet supermarkets and cafes who value great quality products and want to offer something over and above the usual commercial offerings. Ask them for some eye-catching promotional materials and branded freezers.
Customised ice pops
Delish Ice can customise your ice pops with engraved sticks, packaging and even flavours!
To find out more or to place an order, contact Delish Ice using the form.
Video - Delish Ice Wholesale Introduction
100% Fruit - No Added Sugar!
---