Fleurieu Milk & Yoghurt Company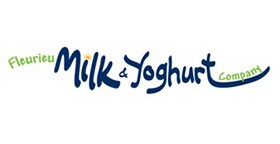 Fleurieu Milk & Yoghurt Company
Producing real milk, with that old fashioned taste is the benchmark for South Australia's Fleurieu Milk Company.
The owners – three local dairy farming families – knew the milk available on the shelf wasn't how it came out of the cow. They noticed demand was increasing for high quality, natural, full bodied milk, the way nature intended. Milk is naturally high in butter fat and should have cream settling to the top. They found that consumers were happy to pay a higher price for their milk, if the quality and flavour were superior. Similarly, in the foodservice sector, they believed that restaurant and café owners should have the opportunity to purchase real dairy products.
In June 2006, the first bottle of milk came off the production line. Today, almost a decade later, the Fleurieu Milk Company is renowned for producing fresh milk, cream and yoghurt of the highest quality. Restaurants and cafes throughout South Australia are turning to Fleurieu Milk to ensure their customers receive only the finest in food and coffee.
Farm Fresh Range
All Fleurieu Milk Company products are produced, pasteurised, and packaged on farm on the picturesque Fleurieu Peninsula. The Holstein Fresian stock produce real, unadulterated milk products and contain zero permeates. The 300ml bottles of full cream Homogenised milk are ideal for hotels and mini bars.
Farm Fresh Homogenised (300ml and 2L bottles)
Farm Fresh Un-Homogenised (1L and 2L bottles)
Farm Fresh Low Fat (1L and 2L bottles)
Jersey Premium Range
Revel in that old fashioned taste, direct from the 100% A2 tested herd to you. Pasteurised on the farm to retain superior flavour and quality, Fleurieu Milk's Jersey Premium is the pinnacle in milk. Jersey cows produce a milk that is above average in butter fat and ensures a perfect coffee. The difference is easily noticeable. The milk is available Homogenised, Un-Homogenised and Low Fat.
Jersey Premium Homogenised (2L bottles)
Jersey Premium Un-Homogenised (1L and 2L bottles)
Jersey Premium Low Fat (1L and 2L bottles
Flavoured Milks
Taste the creamy difference of Fleurieu Milk Company's Flavoured Milks. Drink straight from the fridge for a thirst-quenching treat. With half the sugar but twice the flavour, they offer a unique taste that consumers are turning to more and more.
Iced Coffee - Powered with Monjava Coffee, you can taste the difference with this blend of real milk and real coffee. Available in 500ml and 2L bottles.
Chocolate Milk - Deep, chocolate-y flavour in creamy Fleurieu milk. Available in 300ml, 500ml and 2L bottles. A size for children, adults and families.
Strawberry Milk - Pink and glorious, it's no surprise it was awarded 'Top Gold Medal' in the 2011 South Australian Dairy Awards. Available in 300ml, 500ml and 2L bottles.
Pouring Cream
Pure pouring cream that has no additives or thickeners is hard to come by, but it can absolutely be obtained through Fleurieu Milk Company. Made from a blend of milk from Fresian Holstein and Jersey cows, this divine pouring cream boasts a minimum fat content of 35.5% and is ideal for cooking, desserts, adding to coffee or even for whipping your own butter. Available in 300ml containers, 1L and 2L bottles as well as 10L buckets.
The Fleurieu Yoghurt Company
Using a proven family secret recipe, Fleurieu Yoghurt contains no gelatin and is gluten free. The flavour that has seen the most growth is the SA dairy gold medal winning Natural Yoghurt. It maintains a consistency that is rare in sugar free yoghurt thanks to the Jersey milk it contains. Aside from the Natural variety, Fleurieu Milk's yoghurt selection is available in four delicious flavours, all of which are creamier and thicker than any other yoghurt on the market.
Honey
Mango
Passionfruit
Mixed Berry
Natural
The yoghurt is available in 100g, 250g and 500g tubs, as well as 2kg, 5kg, and 10kg buckets.
Retailers
Stock farm-fresh milk that tastes the way it should. Consumers are demanding high quality, great-tasting dairy products and this is exactly what Fleurieu Milk offer.
Foodservice
Give your dishes, coffees and other beverages the flavour enhancement that comes from using top quality dairy. Try it for yourself and taste the difference.
To discuss your requirements or to place your first order, contact Fleurieu Milk Company today.
---
More information about Fleurieu Milk & Yoghurt Company
Fleurieu Milk & Yoghurt Company
Milk is such a staple in many homes that we can tend to take it for granted. With prices at record lows, dairy farmers are fighting back and achieving the value they deserve. Of course, with higher prices comes a very attractive upside … luscious quality and flavour. We spoke with Sales and Marketing Manager Nick Hutchinson of Fleurieu Milk & Yoghurt Company and found out why. Click here