Fressko Tea Infuser Flasks & Reusable Coffee Cups
More Images
Service Area Australia Wide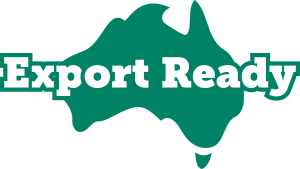 Visit Website
Service Area Australia Wide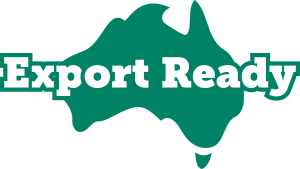 Fressko Tea Infuser Flasks & Reusable Coffee Cups
Fressko Brew-As-You-Go Glass & Stainless Steel Flasks
Convenience meets style in Fressko's outstanding range of conscientious flasks that allow you to enjoy hot or cold beverages on the go, without any of the nasties that come with plastics (even if they do claim to be safe for food and beverage contents). Fressko is fiercely proud of their green credentials and also of their top quality, ultimate food-and-beverage-safe composition. There's nothing like drinking out of clear, pure glass. There is no flavour compromise, no chemical contamination and each flask is infinitely reusable so you can keep it and enjoy it for a long, long time.
Glass is the safest, most natural and tasteful way to store and consume liquids. Fressko have made it simple for consumers to enjoy their favourite beverage safely and with a definite emphasis on style. The flasks are aesthetically very pleasing. Their double wall construction ensures the contents stay hot (yet still remain cool to the touch) or chilled for hours. And the attractive leak-proof lid is made out of highly sustainable bamboo.
Each Flask includes:
Fressko Flask (varying sizes)
Fressko 2-in1 'Infuse' Filter
Welcome Note
How to use Fressko's 2-IN-1 'Infuse':
Fressko for FRUIT - WATER
Simply remove Fressko's 2-in-1 "Infuse" Filter, unscrew the bottom component, add desired fresh fruits,herbs and/or vegetables, lock the Short "Infuse" Filter component back into place and let water soak up nutrients.
Fressko Flasks for TEA
The use of the 2-in-1 "Infuse" Filter allows any tea drinker to manually control the strength of their tea to desired taste. Pop out the filter, unscrew the two components, add fresh tea leaves or tea bag, screw filter back into place, insert back into bottle, add boiling water and let the Fressko Flask do the rest. Can also be used for refreshing iced-tea.
Cafe Collection
Available in a handy 8oz and 12oz size the Bino and Camino reusable coffee cups tick all the boxes which will keep you and the barista happy.

Ergonomic spout design

Internal measurements ( 4,6,8oz ,10,12oz )
Fits under machine spout
Fits in standard cup holders
Scratch-resistant outer
Vacuum sealed to retain heat for up to 3 hours
Spill-proof, click lock lid
Available in 4 colours, Black / White / Mint / Pink

Stainless steel inner. 

Slip resistant base. 

BPA Free
PRODUCTS:
CAMINO SNOW ( white ) 12 oz
CAMINO COAL ( black ) 12 oz
CAMINO FLOSS ( pink ) 12 oz
CAMINO MINTI ( Mint) 12oz
CAMINO RIVER ( blue ) 12oz
CAMINO KHAKI ( green ) 12oz
BINO SNOW ( white ) 8 oz
BINO COAL ( black ) 8 oz
BINO FLOSS ( pink ) 8 oz
BINO MINTI ( Mint) 8 oz
BINO KHAKI ( green ) 8oz
BINO RIVER ( blue ) 8oz
Colour Collection
The Colour Collection range of vacuum sealed tea and fruit infuser bottles will keep your brew hot for 6 hours and cold for at least 12. For tea, coffee, fruit infusing or smoothies. Comes with the unique Fressko 2 in 1 Infuser.
Scratch resistant outer.
Slip resistant base.
Stainless steel inner.
Leak proof lid.
Available in 6 colours.
BPA Free
PRODUCTS:
FLOSS 500ml
DENIM 500ml
COAL 500ml
SNOW 500ml
LAGOON 500ml
CLAY 500ml
Original Series
The Original Series glass and bamboo range of vacuum sealed infuser bottles are perfect for tea, coffee, fruit infusing or smoothies.
The glass range comes with the unique 2 in 1 Fressko infuser and the bamboo style comes with the single short infuser.
Made with high quality double walled borosilicate glass and a leakproof bamboo lid - this style is available in 3 sizes and stays hot for up to 4 hours.
The durable bamboo range comes in 2 sizes, is bamboo coated stainless steel with a leak proof lid and the Fressko short infuser filter. These flasks will stay hot for up to 8 hours.
PRODUCTS:
RISE 300ml
TOUR 400ml
LIFT 500ml
BAMBOO RUSH 300ml
BAMBOO TRIP 450ml
Retailers
Fressko's stylish and proud flask range is beautifully bundled in attractive, protective cylinders for retail sale. The product is an upmarket offering that will be eagerly embraced by customers of gourmet food stores, health retailers, tea speciality retailers, greengrocers, 'green' product stores, personal training studios, wellness retreats and day spas.
Corporate branding
Consider giving Fressko Flasks to clients or staff. The company offers a branding solution tailored to suit your business's needs. This is a clever idea to promote your fitness studio, wellness retreat, tea brand or similar type of organisation.
To discuss your requirements or to place your first order for these gorgeous, convenient and practical flasks, contact Fressko today.
---
More information about Fressko Tea Infuser Flasks & Reusable Coffee Cups
Interview - Fressko Flasks - Reusable Bottle Suppliers
Innovation is a wonderful thing, especially when it makes life easier, contributes to a healthier planet and healthier consumers and is gorgeous to look at and use! We spoke with the Melbourne manufacturer of a brilliant new beverage container – the Fressko Flask – that is sure to keep us all as hydrated as we should be … and look good doing it! Click here
Video - How to Fressko
How to use my made by Fressko bottle and the Fressko 2 in 1 Infuser Filter
---
The Original Fressko Flasks
The Original Fressko Collection
---