Gourmet Herbs
More Images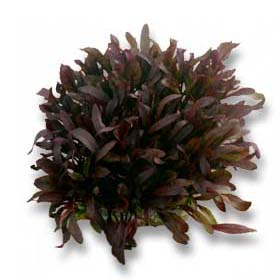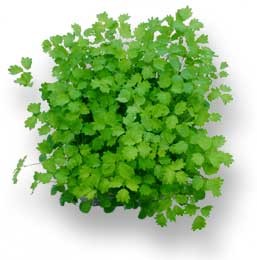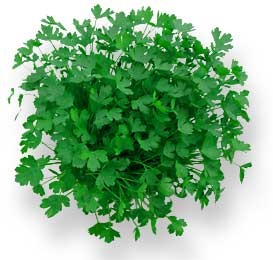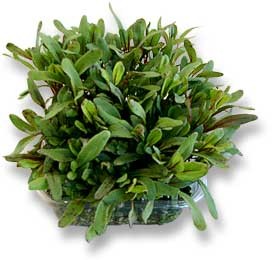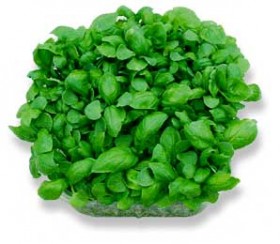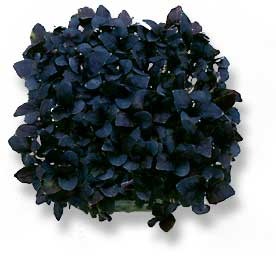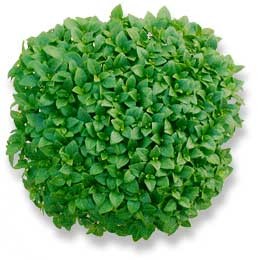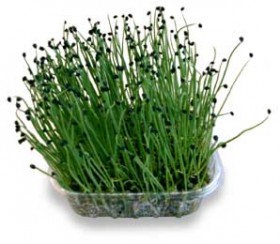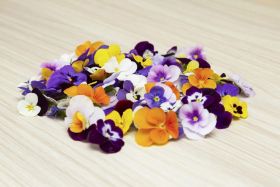 Gourmet Herbs
Gourmet Herbs carries the most extensive assortment of specialty greens, edible flowers and herbs in Australia.
When you purchase herbs for your restaurant or café kitchen, you want the freshest possible product. You also need variety so you can give regular dishes new garnishes or change the flavour profile, and being able to draw from a wide array of fresh herbs means greater inspiration for dish creation.
Gourmet Herbs supply wholesale fresh herbs of classic varieties through to more unusual types. As a progressive, innovative grower of specialist baby herbs for Sydney's best restaurants, they offer an impressive range of garnish herbs grown hydroponically and supplied in punnets for convenience and ease of use.
For best longevity, simply keep the punnets in about 1cm of water and they will remain fresh until harvested. A pair of sharp, clean kitchen scissors is best to keep the rest of the plant intact and so that each snippet of herbs is garnish-perfect for the ultimate in presentation.
Baby herbs selection
Basil (Greek)
Greek Basil is a dwarf plant with rounded, mound shaped foliage. It is compact with small leaves and has a strong flavour and fragrance.
Basil (Purple)
Purple Basil is sweet but very spicy flavoured with dark purple uniform leaves. Excellent for garnishing and flavouring.
Basil (Large Leaf)
Large Leaf Basil has 10cm long leaves with a smooth edged 8cm width. Resembles small lettuce leaves and is wonderfully fragrant.
Bull Blood (Red Chard)
These red baby leaves make an attractive addition to salads. The roots have a round, sweet, wholesome flavour.
Celery
Baby Celery approximately 150mm high. Mild green, shiny, they look pretty placed delicately around the plate or atop the main ingredients.
Chard
Red stemmed with green, red veined leaves standing approximately 150mm high. Ideal for fresh salads.
Chervil
An aromatic sweet herb, resembling a more delicate parsley, it has light green, lacy, fern-like leaves.
Coriander
Tender stemmed, about 10cm in height. This ferny type leaf is wonderful as a garnish. A must for Mexican and South East Asian dishes.
Mache
A tender, velvety green sweet lettuce with a mild nutty flavour, it features broad or narrow shaped dark or medium, round or spoon shaped leaves.
Baby Mizuna
Light green, irregularly-shaped leaves at the end of approximately 150mm long stems. Has a mild, yet tangy flavour.
Parsley Italian
The smooth, dark green leaf has a celery-like flavour. Available from a very small size to 10cm in height.
Perilla Red (Shiso)
Used for a garnish. It is dark green to red in colour and has a pointed leaf.
Rocket
A dark green leaf, strong in flavour, it is very popular in exotic fresh salads. Supplied approximately 5cm high.
Salad Burnet
Fresh cucumber tasting herb with a flat rosette, spikey-toothed shaped leaf.
Shallots
Long, green and stringy, strong in flavour at short length.
Silver Beet
150mm high with light green leaves and green stalks. Very tender, highly nutritious and delicious in salads.
Sorrell
Sorrell is light green in colour and 5cm in height. The pointy shaped leaves grow in clumps.
Tatsoi
An Asian brassica, it has a very dark green, spoon-shaped leaf.
Upland Cress
American Upland Cress has a clover-like leaf, is dark in colour and is used well with other herbs in salads or as garnish.
Watercress
Deep green, clover-shaped leaves and clustered or elongated stalks. Watercress adds a peppery, spicy flavour when used in a raw salad.
Green Shiso
Green Shiso is also known as Perilla Green. It has a tender, flat-textured leaf. The flavour of Green Shiso is stronger than the Red Shiso.
Red Garnett
Beautiful deep red to contrast with other green amaranths. Excellent in salads and can be cooked like spinach.
Purple Radish
Deep purple leaves and a clover-like shape. Best used as a garnish in salads.
Large Mache
Large Leaf Dutch type Mache, also known as corn salad or lamb's tongue. It has a delightful hint of mint. Available in winter and early spring.
Mexican Tarragon
The taste, while very similar to French Tarragon, tends to be a little stronger. Chefs will often use a 50:50 mix of Italian Parsley and Mexican Tarragon to more closely duplicate the taste of French Tarragon.
Wheatgrass
Wheatgrass has an extremely strong flavour. It is used in a juice on its own or can be juiced with other fruits or vegetables and leafy greens. Wheatgrass is known to have great concentrations of minerals and vitamins compared to fruits and vegetables.
Edible Flowers
Grown and delicately harvested and packed on the Gourmet Herbs farm, these edible flowers will give any dish additional visual appeal and are perfectly edible as well. Use to garnish sweet and savoury dishes, cocktails and mocktails.
Phlox
Alyssum
Polyanthus
Johnny Jump Up
Pansies
Broad Bean Flower
Violas
Snapdragon
Marigold
Dianthus
Foodservice
Gourmet Herbs delivers live to market in 10cm square punnets within hours of harvest. The herbs are available in mixed 15-count cases or as single varieties. Also available are cut micro herbs packed in 100g and 200g containers for added convenience.
You know you rely on top quality fresh herbs and they don't come any fresher than from Gourmet Herbs, delivered promptly for the ultimate in flavour, appearance and usability.
To discuss your requirements or to place your first order, contact Gourmet Herbs today.
---
More information about Gourmet Herbs
Interview - Jane Vassallo - Gourmet Herbs
How can you be guaranteed a consistent supply of fresh, hydroponic micro herbs for your restaurant or food production business? We spoke with Jane Vassallo, Director of Gourmet Herbs and learned more about what they offer. Click here
Gourmet Herbs - Edible Flowers
While we are the specialist provider of baby herbs, Gourmet Herbs is proud to grow and sell our own collection of edible flowers.
---
Gourmet Herbs - Zucchini Flowers
A seasonal delicacy, we proudly grow zucchini flowers on our farm. An edible part of the zucchini plant, a zucchini flower can be enjoyed raw or cooked.
---