Green Valley Dairy
More Images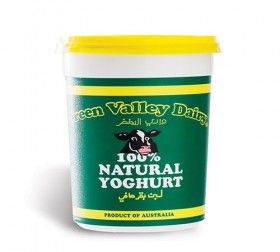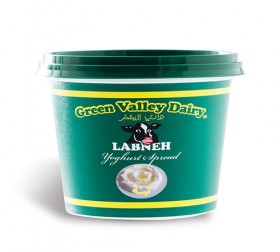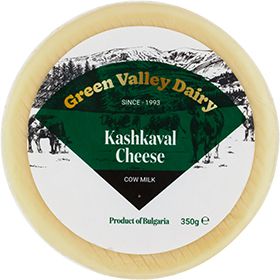 Green Valley Dairy
Distributors Sought for Yoghurt and Cheese Products
Green Valley Dairy produces and supplies high quality yoghurt and cheese products made to traditional recipes. The range includes natural cow's milk and goat's milk yoghurt and cow's milk cheeses. This award-winning brand takes great pride in their use of quality local ingredients and time-honoured methods. The result is pure, clean dairy products with no artificial additives, flavours or colours, that the whole family can enjoy right across the day.
Wholesale yoghurt and cheese products
Natural Yoghurt – Made from 100% fresh cow's milk. Available in 1kg, 2kg and 5kg tubs.
Goat Yoghurt – Available in 1L and 2L bottles.
Labneh – Available in 500g and 900g tubs.
Yoghurt Cheese Balls in Oil – Made from strained yoghurt and packed in canola oil. Available in 500g and 900g tubs.
Shankleesh – Middle Eastern aged cheese, flavoured with herbs and spices.
Shankleesh Balls in Oil – Flavoured with oregano, paprika, salt and chilli. Available in 500g and 900g tubs.
Kishk – Burghal (cracked wheat) fermented with cow's milk. Available in 500g packs.
White Bulgarian Cheese - Smooth and creamy cheese produced with fresh free range milk from the mountains of Bulgaria. Available in 250g vacuum packs, 400g and 900g brine.
Kashkaval - Semi-hard in texture, especially well-suited for cooking, grating, and melting. Available in 450g and 700g packs.
Retailers
Introduce Green Valley Dairy to your supermarkets, delicatessens, specialty cheese shops, food halls and ethnic grocers.
Foodservice
Talk to your chefs, cooks and restaurant owners about Green Valley Dairy's quality yoghurt and cheese products. The possibilities are endless for breakfast, lunch and dinner dishes as well as exotic meze plates, antipasto platters, dips, sauces and yoghurt-based beverages.
To be a part of the team or enquire about becoming a stockist, please contact Green Valley Dairy and they will get back to you as soon as possible.