House of Goodness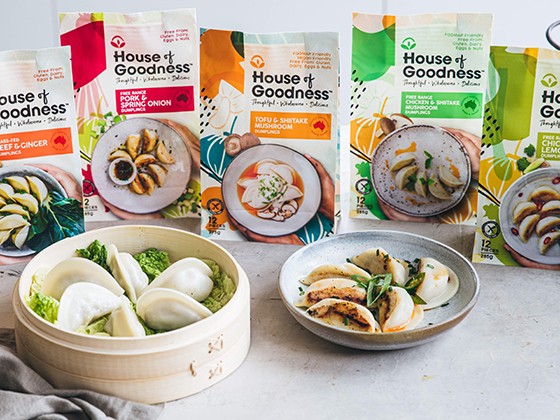 More Images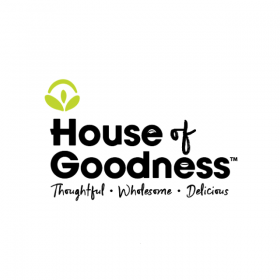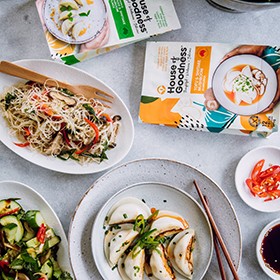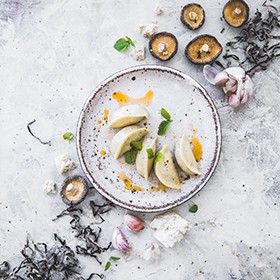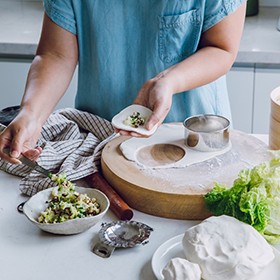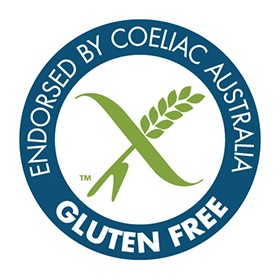 House of Goodness
Gluten Free Gourmet Dumplings and Specialty Flour
When the owners of House of Goodness discovered one of their children had life-threatening food allergies, they set out to create wholesome, allergy-friendly and nutrient-dense Asian food the whole family would love. Today, their premium handmade dumplings are hugely popular with consumers looking for a safe, delicious, easy meal option to enjoy at home.
Using locally sourced ingredients including free-range meat and grass-fed beef, the products are 100% made in Australia. A great deal of thought has gone into each recipe and the sourcing of ingredients so that the whole family can enjoy eating delicious, wholesome foods together.
Bulk wholesale foodservice quantities are supplied to restaurants, cafes, bars, hotels and caterers as well as to online meal delivery businesses.
All products are:
Gluten free
Dairy free
Egg free
Nut free
Endorsed by Coeliac Australia
Produced in a HACCP-certified facility
100% made in Australia
House of Goodness's packaging can be recycled through REDcycle.
Wholesale gluten free dumplings
These tasty morsels are as versatile as they are delicious. You can steam, boil or pan-fry them as you wish. Serve with your preferred dipping sauces. Ideal for snacks, meals, finger foods and special occasion catering.
Beef & Ginger – Grass-fed beef, cabbage and shallots are given a little zest courtesy of fresh ginger.
Chicken & Lemongrass – Free-range chicken, cabbage, shallots and lemongrass come together in a fresh, light dumpling.
Chicken & Shiitake Mushroom – Revel in the umami flavours of shiitake mushroom in this protein packed dumpling, made with free-range chicken. FODMAP-friendly.
Pork & Spring Onion – Classic flavour pairing featuring free-range pork, cabbage and spring onion.
Tofu & Shiitake Mushroom – Vegan-friendly and FODMAP-friendly, tofu and shiitake mushroom bring the veggie goodness.
Wholesale gluten free make-at-home dumplings
Experience the fun of making allergy-friendly dumplings at home. House of Goodness offers the following products that make it easy and enjoyable, and you can create your own preferred fillings.
Gluten Free Dumpling Pastry Mix – Created for dumpling lovers! Each 300g pouch makes approximately 40 dumplings. Whip up a batch, cook some and freeze the rest for later.
Gluten Free Wonton Wrapper Mix – More delicate than the dumpling pastry mix, wonton wrapper mix results in a smooth, silky texture. Fill with your own desired ingredients then add to soup, pan fry or deep fry to create an irresistible snack.
Retailers
Keep a good stock of House of Goodness's wholesale gluten free dumpling products in store to delight your customers who have dietary considerations. They will love the simplicity of the ready-made dumplings and the option to make their own at home with their preferred fillings. Ideal for supermarkets, delis, health food stores, frozen food retailers and allergen-friendly food outlets.
Foodservice
Now you can cater for customers with dietary restrictions thanks to House of Goodness. Their wholesale dumplings are popular in cafes, restaurants, takeaways, Asian food outlets and more. Keep a good variety on rotation to ensure your customers always find something tantalising on the menu.
For more information or to place an order, get in touch with House of Goodness today.
How to Steam Dumplings
Steaming the House of Goodness gluten free gourmet dumplings is easy, from freezer to plate in 8-10 minutes.
---