Keith's Foods - Dessert Churros
More Images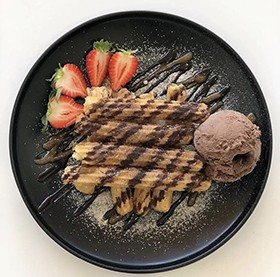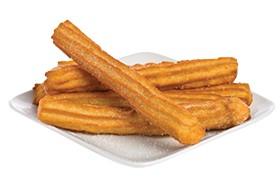 Keith's Foods - Dessert Churros
Vegan-Friendly, Authentic Wholesale Churros and Mini Churros
Keith's Foods knows your customers love crunchy, irresistible churros, and the fact that they're vegan-friendly makes them even more valuable on your desserts and snacks menus.
The company is HACCP certified and fully insured. Their focus on food quality and safety gives you the peace of mind that you can be proud to serve these scrumptious churros and mini churros to your customers.
Wholesale Churros range
This delicious donut-style dessert has become extremely popular, and no wonder! They are beautifully golden, easy to eat, crunchy and irresistible. They can be served simply dusted with cinnamon sugar or with a rich chocolate dipping sauce. The dessert-loving public enjoys churros as a snack too. Available in:
Churros – Serve with dipping sauce. Ideal for markets, fetes and carnivals.

Mini Churros – An ideal snack or something scrumptious to serve with tea or coffee. Serve as a delicious dessert, creatively plated in your restaurant, cafe or dessert bar. Also popular as a dessert for pizzerias. In Spain, mini churros are traditionally eaten as a breakfast food so consider this for your hotel, bed and breakfast, resort or other accommodation property.
Hospitality and foodservice
Serve Keith's Foods churros in your café, restaurant, club, hotel, canteen or cafeteria. They are also very well-received in other hospitality environments such as cinemas, sports centres, children's indoor playgrounds, conference venues and food trucks.
Supplied frozen for convenience and minimal waste, the churros can be deep fried or heated in the oven. Get creative and serve churros with caramel sauce, spicy chocolate sauce, fruit coulis, whipped cream or any imaginative accompaniment.
For more information or to place an order, contact Keith's Foods today.