Lepack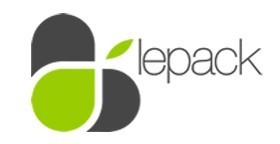 More Images
Lepack
Wholesale Gluten Free Breakfast and Snack Packs
Lepack Breakfast and Snack Packs are designed to deliver a convenient option for foodservice and tourism operators. When you need to cater for gluten free guests and customers, it's great to have on hand a ready-to-go gluten free pack that you can hand over with full confidence.
The packs provide a popular grab-n-go meal or snack option for backpacker hostels, motels, tour groups, event planners, resorts, hotels and clubs. All packs are prepared in Lepack's HACCP certified premises.
The range
Gluten Free Breakfast Pack range
You have the choice of two kinds of Muesli and 1 Granola, and the choice of two drink options. Available in cartons of 20 packs.
Default options:
Carman's Deluxe Muesli*
Milk
Napkin, spoon and bowl
Carman's Muesli Bar
Tub of Two Fruits
Fruit Juice (Tropical Punch flavour)*
(You can swap the Carman's Deluxe Muesli for Brookfarm Cranberry Macadamia Muesli or Brookfarm Cacao Coconut Granola for a small extra charge. You can also swap the Just Juice Paradise Punch for the Sunraysia Apple & Mango for a small extra charge.)
Gluten Free Snack Pack
A scrumptious combo of crunchy snacks and a juice. Available in cartons of 40 packs.
Rice Crackers
Sesame Snaps
Fruit Drink
Napkin
Foodservice businesses, tour operators and event planners
Stock Lepack's gluten free breakfast and snack packs in your hotel mini bar or at reception so guests and customers can help themselves and have breakfast or a snack at their leisure. They are also an excellent option for in-room dining, even if your property has cooking facilities. Guests often choose this option if they are going to check out before breakfast delivery time, or if they'd prefer to be left to their own devices.
Tour operators love Lepack because they can easily carry the packs – with or without refrigeration – and hand them out at designated points on the journey. They make wonderful picnic foods, are appreciated as value-add items and can be consumed according to level of appetite.
For event planners, Lepack's gluten free breakfast and snack packs make it easy to provide food to seated guests attending conferences, training events and meetings.
Your gluten free customers and guests will be grateful for the availability of appropriate food items they can enjoy with peace of mind.
Freight is offered Australia-wide. For more information, contact Lepack today.