Little Wildling Co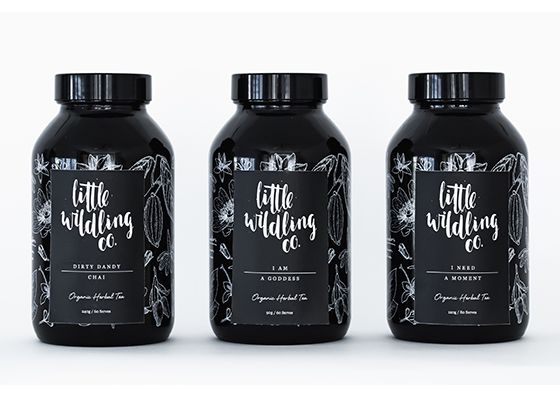 More Images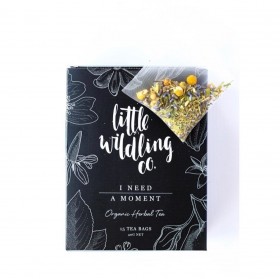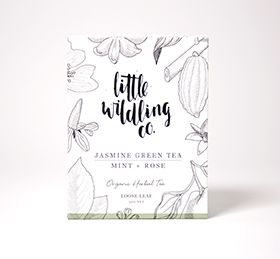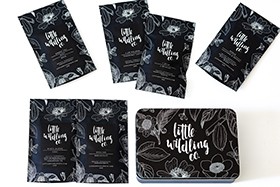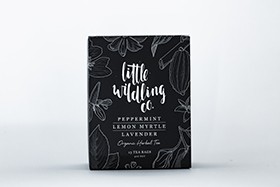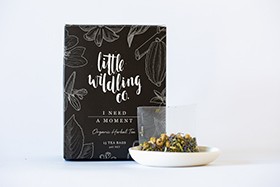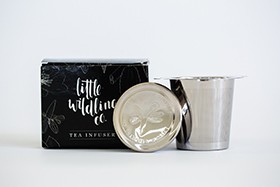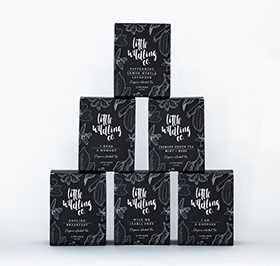 Little Wildling Co
Organic, Wild-Grown and Medicinally Blended Wholesale Herbal Teas
Every Little Wildling Co product contains nothing but organic, wild-grown ingredients sourced both locally and from international suppliers. Hand blended with love by health and fitness expert Lee Sutherland, the teas and powders are designed for dreamers, rule breakers, tea lovers. Beautifully packaged and created to address various health and wellness needs, the range offers something truly lovely and special for consumers.
Explore the range of teas and powders, the pouches, jars and gorgeous collectors' tins and treat your customers to health-enhancing beverages with personality.
Black and Herbal Teas
Little Wildling Co's organic, wild-grown herbal teas are the perfect antidote to busy days, sleepless nights, overwhelm and energy lulls. For full descriptions of every product including ingredients and brewing instructions, see the Little Wildling Co website. The blends are available in 100g pouches, 100g collectors' tins, 200g jars and 400g jars. Those marked with an asterisk are available in tea bags too.
Wild Mr (Earl) Grey* – A bit different, a tad unexpected but infinitely enjoyable, Wild Mr (Earl) Grey's secret ingredient is blue cornflowers. It's pretty to look at and refreshing to drink whenever you need a bit of 'me' time.
English Breakfast* – When you need a good, strong cup of black tea, your go-to should be Little Wildling Co's English Breakfast. Simple, smooth, flavoursome and organic, it's your wake-up call whenever you need one.
Dirty Dandy Chai – Dirty Dandy blend is a sublime mix of organic roasted dandelion root with chai spices, a hint of raw cacao and a touch of secret herbs.
Green Tea, Mint, Rose* – For a brilliant energy boost plus a side of flavour and exotic luxe, this Moroccan inspired blend is the trick. It contains jasmine green tea, mint and rose.
Hibernate + Chill – Late nights, strenuous workouts and stress all make you need a little nurturing. Hibernate + Chill is the perfect pick-me-up with its delicious blend of licorice, marshmallow, chamomile, Siberian ginseng, rosehip, turmeric root and skullcap leaf.
I Am A Goddess* – Fabulous for the skin, I Am A Goddess is an organic combination of wild-grown calendula, dandelion, burdock and other skin-friendly ingredients.
I Need A Moment* – When you find yourself saying yes too many times or sleep is not happening like it should, sip a strong cup of I Need A Moment. Containing chamomile, valerian, lavender and passionflower, it'll help you chill in no time at all.
I Work Out – Yes you do and you need to replace your chemical loaded pre-workout drinks with this number. It'll give you a non-caffeinated energy boost thanks to the yerba mate, gingko biloba, burdock and other wakey-wakey ingredients.
Peppermint, Lemon Myrtle, Lavender* – Give your digestion a helping hand or enjoy throughout the day for its calmative benefits. This masterful combination of ingredients can help with your mental and physical exhaustion.
Rehab (Cleanse + Detox) – Think of this as rehab in a cup, aimed to help your liver do its thing. It's a blend of dandelion, St Mary's thistle, licorice, peppermint, lemon myrtle and more. It's also wonderful for clearer skin, improved digestion and to provide a little pep to your day.
Tea Latte Powders
These two divine tea latte powders each has its own lovely reason for being. Prepare with milk or dairy-free milk for a smooth, luxurious latte with vibrant golden or green colour.
I Am Golden – A luscious, golden turmeric latte blend that will support your digestion, soothe your aching body and make your tastebuds sing. It contains turmeric, cloves, cinnamon and ginger for wonderful anti-inflammatory and cleansing properties.
Minty Matcha – Gloriously green and refreshingly minty, it contains organic, ceremony-grade matcha and no bitterness thanks to peppermint powder. Enjoy during the day for mental clarity or sip around 3pm when the slump kicks in.
Retailers
Stock Little Wildling Co's teas and powders in your health food store, supermarket, delicatessen, food hall or health practice. Your customers will love the packaging first and once they taste the contents, they'll be sold on repeat purchases. Position for gifting and self-indulgence and consider offering taste or aroma tests.
Foodservice
Little Wildling Co's beautiful teas and powders can add something special to your drinks menu. Experiment with iced teas, prepare pretty golden and matcha lattes and serve everything in attractive tea ware. The range is suited to cafes, restaurants, day spas, hotels, bed and breakfasts, tea houses and tourist attractions.
Explore the range further by visiting the company's website and make contact with Little Wildling Co to discuss serving or stocking their products in your foodservice or retail outlet.