Local Cocoa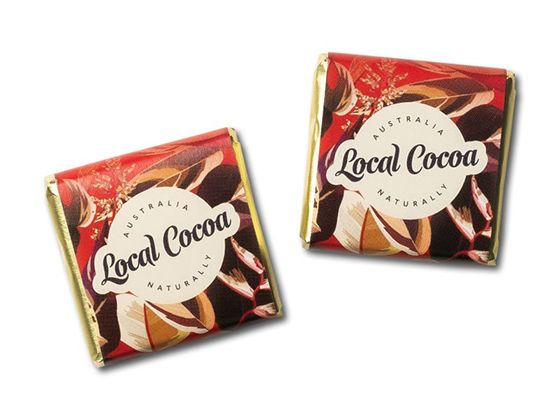 More Images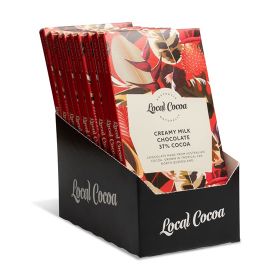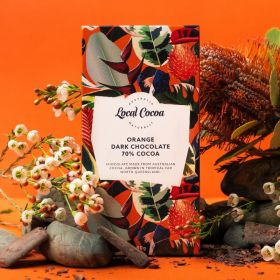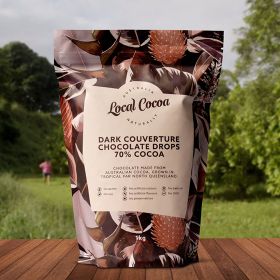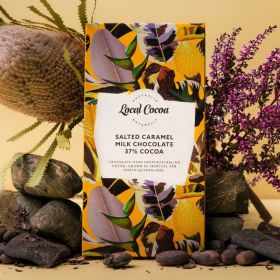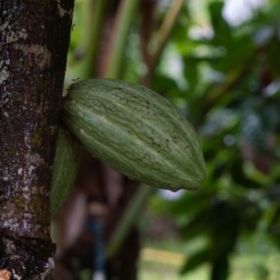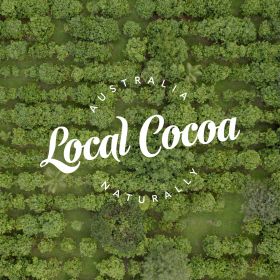 Local Cocoa
Australian Grown - Australian Made, Wholesale Chocolate.
Local Cocoa chocolate is made from cocoa grown sustainably in tropical Far North Queensland. The cocoa pods are harvested by hand, which assists in quality control, reduces impact on the surrounding environment and ensures they are picked when perfectly ripe.
They are then sent to a locally owned, central processing facility, also in Far North Queensland to be roasted and processed into cocoa mass and cocoa butter, before being sent to Local Cocoa's factory in South-East Queensland. The processing facility operates sustainably, employing solar power as well as water from creeks on the property for cooling and irrigation of its facilities.
The cocoa mass and cocoa butter are conched with other natural Australian ingredients for many hours in-house. The result is the irresistible, smooth flavour that customers adore!
Local Cocoa Products are:
Gluten free
Palm oil free
No artifical colours or flavours
Non GMO
No preservatives
No Soy
Chocolate Bars
5 Decadent flavours to choose from, or available in a Collection Pack to try them all!
Local Cocoa Creamy Milk Chocolate Bar 90g – Creamy, smooth milk chocolate with rich aromas and sophisticated fruity flavours.
Local Cocoa Caffe Latte Milk Chocolate Bar 90g – Creamy milk chocolate with hints of a barista made café latte.
Local Cocoa Salted Caramel Milk Chocolate Bar 90g – Smooth, creamy milk chocolate with perfectly balanced, buttery caramel and salt.
Local Cocoa Pure Dark Chocolate Bar 90g – Featuring 70% cocoa content, this velvety dark chocolate boasts undertones of goji berries and blackcurrants.
Local Cocoa Orange Dark Chocolate Bar 90g – 70% cocoa content dark chocolate with a slight orange flavour burst.
Local Cocoa Bar Collection 5 pack - Includes Creamy Milk, Pure Dark, Cafe Latte Milk, Salted Caramel Milk and Orange Dark, all beautifully presented with a satin bow.
Chocolate Drops
Local Cocoa has a distinctive and unique fruity flavour – one that is wholly dependent on the environment in which it has been grown. Create decadent desserts, cakes and more with Local Cocoa's wholesale Couverture Drops.
Local Cocoa Milk Couverture Drops 500g or 1kg – Creamy, smooth milk chocolate with rich aromas and sophisticated fruity flavours.
Local Cocoa Dark Couverture Drops 70% 500g and 1kg – 70% cocoa content in a velvety dark chocolate with undertones of goji berries and blackcurrants.
Single Serve Chocolate Squares
These adorable, individually wrapped chocolate squares are ideal to serve with coffee, at a conference, special occasion place settings, added to goodie bags, used for hotel turndown services and more. Each piece is 6g and is supplied in packs of 150 or 300 pieces. Give the gift of an Australian chocolate!
Napolitain Local Cocoa Milk 39%
Napolitain Local Cocoa Dark 70%
Retailers
Stock this proud Australian-made chocolate in your delicatessen, pharmacy, newsagent, gift store or souvenier outlet and boast about its local virtues. Beautifully presented and with sublime flavour and texture, Local Cocoa is a brand your customers will covet for self-indulgence or gifts. Offering locally grown and made products is what consumers want and very on trend.
Foodservice
Choose Local Cocoa for your couverture chocolate needs. Boasting premium performance, flavour and texture and available in Milk and Dark, the Couverture Drops will produce consistently high quality results. Cafes and restaurants, consider utilising Local Cocoa's individually wrapped Napolitains to serve with coffee.
For more information or to place an order, get in touch with Local Cocoa today.